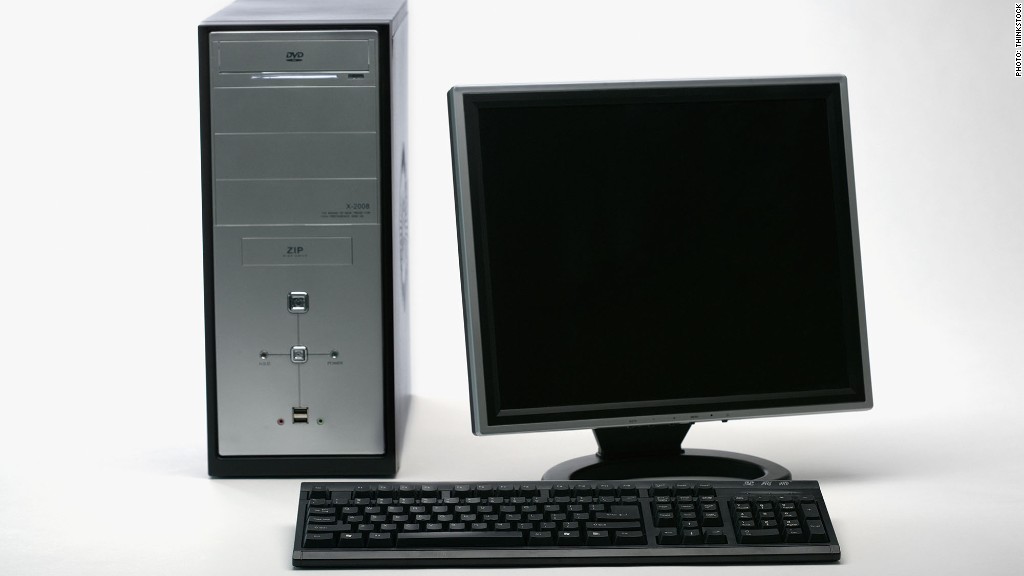 Shipments of personal computers are on pace to fall this year for the first time since the dot-com bust of 2001, according to a new forecast from IHS iSuppli.
That would be a stunning turn of events for a industry that at the beginning of the year seemed poised for a surge. Intel (INTC) hyped its new Ultrabook laptop design as the catalyst the moribund PC market needed and predicted that ultrabooks would represent 40% of all laptop sales by the end of the year. MIcrosoft's (MSFT) upcoming Windows 8 fueled hope among industry players that PC tablets would take off in a big way.
But 2012 didn't go as planned.
Ultrabook sales have disappointed. IHS iSuppli slashed its forecast for the thin laptops in half last week, and NPD DisplaySearch recently forecast that Ultrabooks will make up just a quarter of the total mobile PC market by 2015 -- far short of Intel's forecast.
Windows 8, which goes on sale Oct. 26, may spark some holiday buying, but perhaps not as much as PC makers had wanted. Forrester Research predicts that just 1 million Windows 8 tablets will be sold this year. Apple (AAPL), by contrast, sold more than 15 million iPads during last year's holiday season, the last three months of 2011.
Mikako Kitagawa, an analyst at Gartner, said his tech consultancy does not believe that the Windows 8 release alone will stimulate any consumer PC demand.
In the third quarter, PC shipments fell by more than 8%, according to Gartner, after the typical back-to-school PC sales boom went bust. Third-quarter shipments are typically boosted by college students buying laptops, but the past three months' PC shipments were so pitiful, they were even down from the second quarter. Both AMD (AMD) and Intel had previously warned that the third quarter wasn't looking so hot for PCs.
As a result, IHS iSuppli now believes PC shipments this year will decline 1.2% to 349 million, down from 353 million last year. That would mark the first time in 11 years that PC shipments fell.
"There was great hope through the first half that 2012 would prove to be a rebound year for the PC market," said Craig Stice, senior principal analyst for computer systems at IHS. "Optimism has vanished and turned to doubt, and the industry is now training its sights on 2013 to deliver the hoped-for rebound."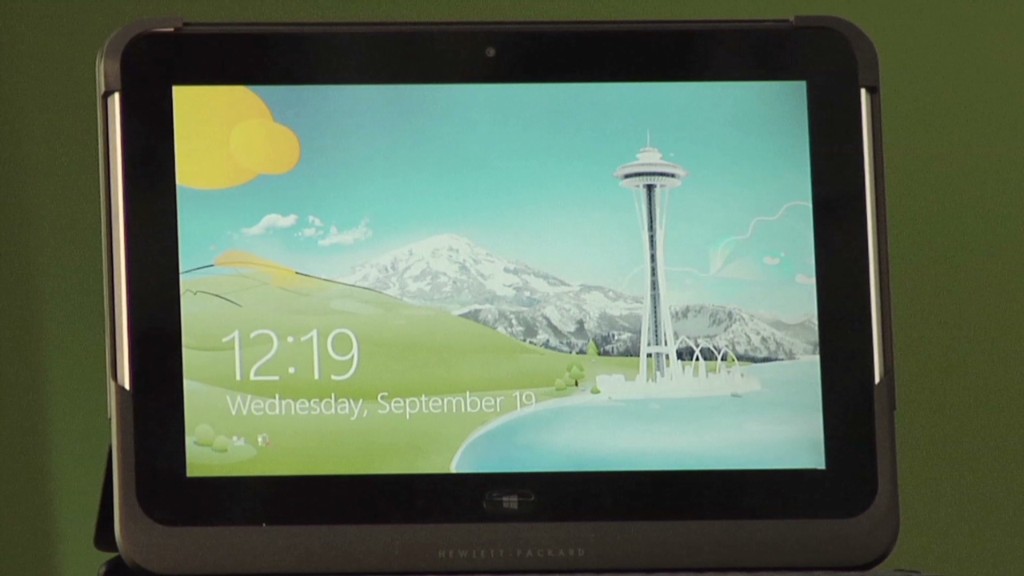 PC shipments were essentially flat in 2011, rising just 0.5% globally, according to Gartner. At the beginning of the year, Gartner said it expected shipments to grow by 4.4% in 2012.
Instead, worldwide shipments of PCs fell by 0.1% in the second quarter, according to separate surveys by Gartner and IDC. In the first quarter, they rose by about 2%.
Both firms cite one primary reason for the lackluster sales: the iPad.
Consumer computing habits are changing as more applications shift to the cloud. Email, Web browsing and social networking, which once required a PC, can now be done on a smartphone or tablet. Those devices don't come with a keyboard or mouse, but consumers have shown that they are willing to make trade-offs for tablets' lower price and sleek form factor.
Windows tablets are about to hit the scene, but analysts don't expect the platform to catch on like the iPad has. In 2015, Apple will sell 350 million iPads, compared to 53 million Windows tablets, according to Forrester's forecasts. (IPads don't count as PC shipments under the industry's traditional methodology because they use a mobile-only operating system. Windows tablets do count, because they use Microsoft's Windows PC operating system.)
IHS iSuppli didn't rule out a rebound in 2013, but it's not wildly optimistic. The consultancy cut its PC shipments forecast for next year.