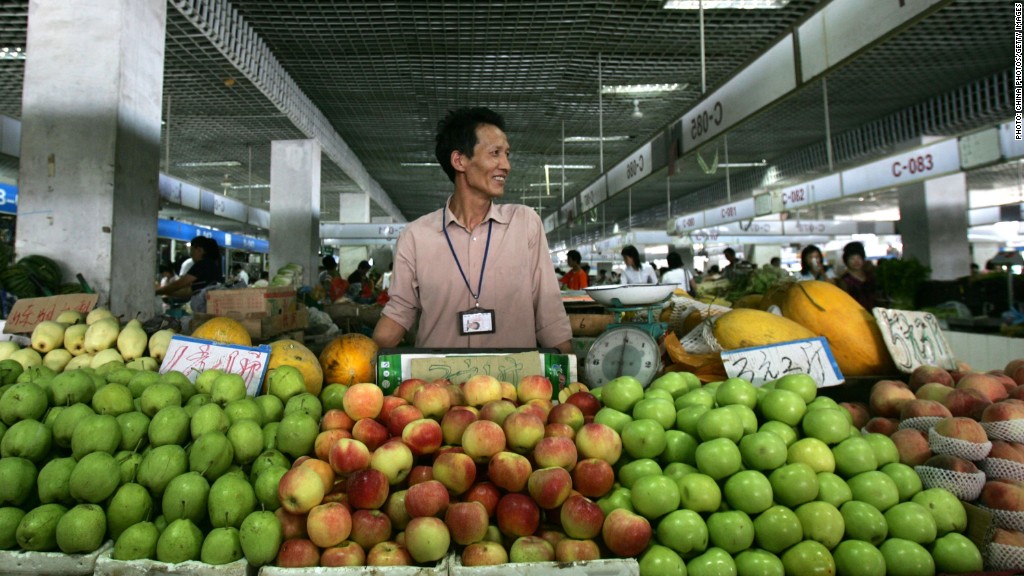 Chinese consumers paid 1.9% more for goods in September than they did a year ago, the government's National Bureau of Statistics reported Monday. That's down from a 2% increase in August.
Food prices, which account for more than a third of the inflation calculation, rose 2.5% during the month.
Household finances in China are especially susceptible to fluctuations in food prices, as many poor families spend large percentages of their income on food.
Still, inflation remains at very low levels. As recently as one year ago, China's consumer price index stood above 6% -- well north of the government's stated inflation rate target of 4%.
In July, officials said that annual economic growth dropped to 7.6% in the second quarter -- down from 8.1% the previous quarter. The government will issue its third quarter GDP report later this week, and economists expect growth to remain well below 8%.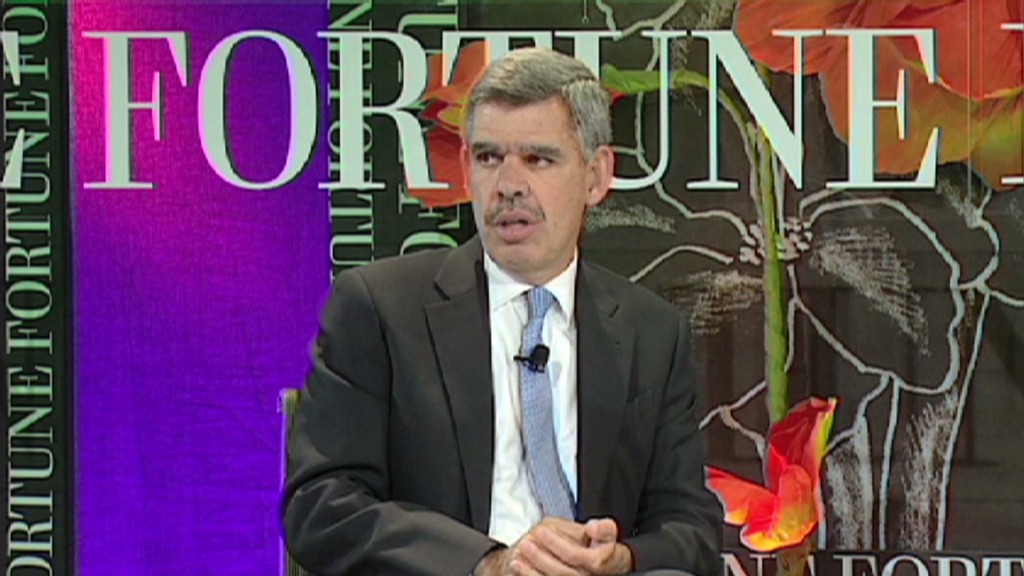 Some analysts have recently lowered their growth forecasts for the rest of the year, while some noted that weakness is likely to extend into 2013.
The People's Bank of China twice lowered interest rates this year in an effort to spur growth, and the central bank has also cut the amount of money banks are required to hold in reserves.
The government confirmed more action last month, finalizing the details on a $157.7 billion investment in 55 new infrastructure products.
China's once-in-a-decade leadership transition is scheduled to start Nov. 8. The timing of the event, which will reshape the ranks of China's Communist Party, could put any policy changes on hold.
Related: Will China's auto boycott backfire?
Economists at UBS said Monday that further action is unlikely after a round of positive trade data that has eased concerns.
"We do not expect the government to come up with any major new stimulus, either during the leadership transition or after, unless the economy takes a turn for the much worse," the bank said in a research note.