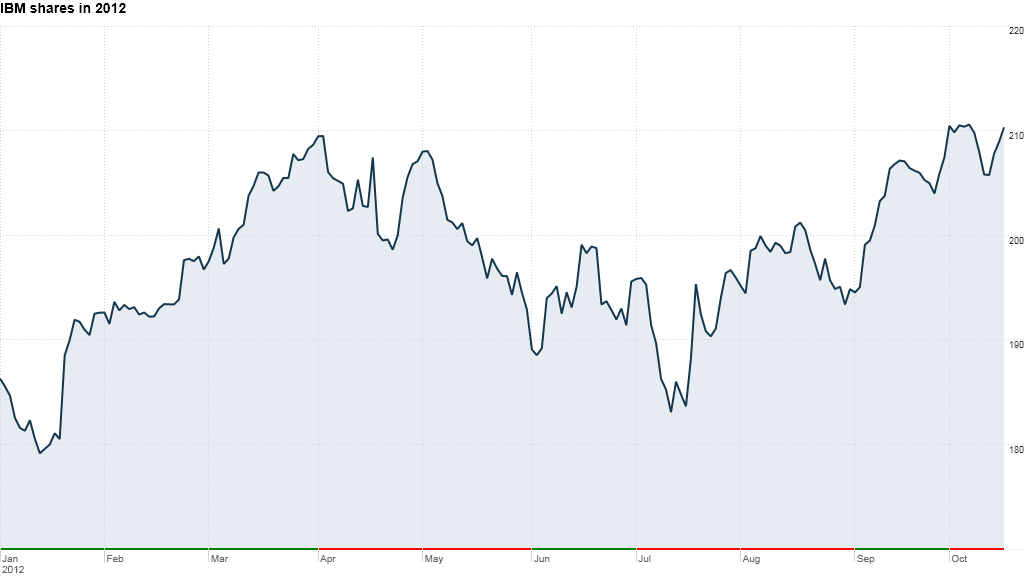 Tech giant IBM posted third-quarter earnings Tuesday in line with expectations, though shares sunk in after-hours trading as the company reported a dip in sales.
The Armonk, N.Y.-based firm's revenue slipped 5.4% versus a year ago, coming in at $24.75 billion. Earnings per share, excluding special items, were $3.62.
Analysts surveyed by Thomson Reuters had predicted IBM (IBM) would report earnings of $3.61 a share on $25.4 billion in revenue. Shares, which have recently been trading near an all-time high, slipped 3.5% after-hours Tuesday.
The so-called Big Blue appears to be feeling the slowdown in Europe, with revenues for that region down 9% versus last year. Sales in the Americas fell 4%, while Asia revenue rose 1%.
IBM's businesses include software and hardware development, along with consulting and IT services. With its vast size and global footprint, investors tend to view the company's earnings as indicative of overall corporate technology spending and demand.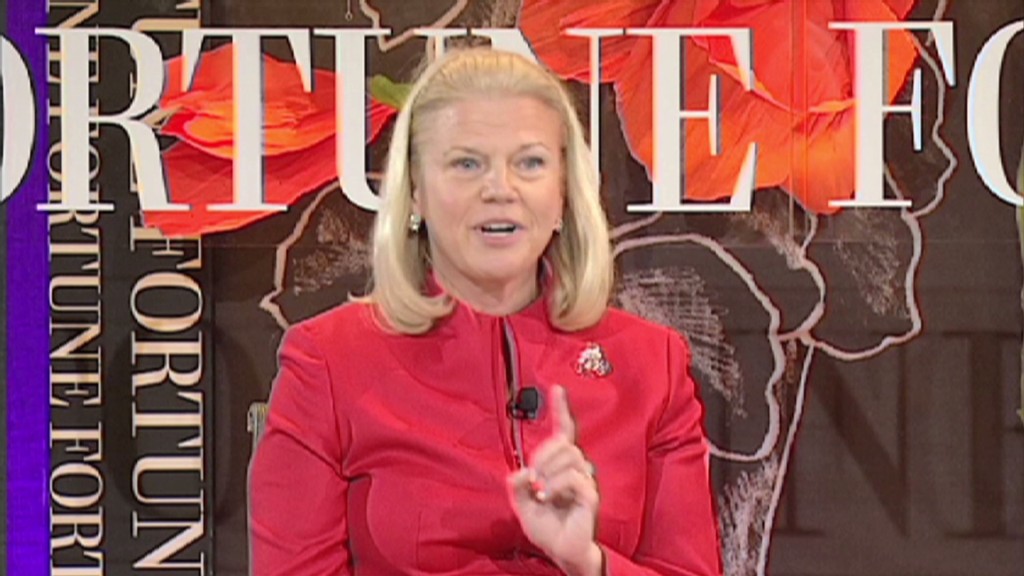 IBM shares have risen steadily over the past few years and are up about 15% in 2012, outpacing rivals Cisco (CSCO), which is up 4%, and Hewlett-Packard (HPQ), down 43%. Fellow tech heavyweight Oracle (ORCL) is up 24%.
IBM president and CEO Ginni Rometty, who took over as chair of the firm's board earlier this month, said the company sees "good opportunity with a strong product lineup" heading into the fourth quarter. The firm reiterated its 2012 earnings-per-share guidance of at least $15.10.