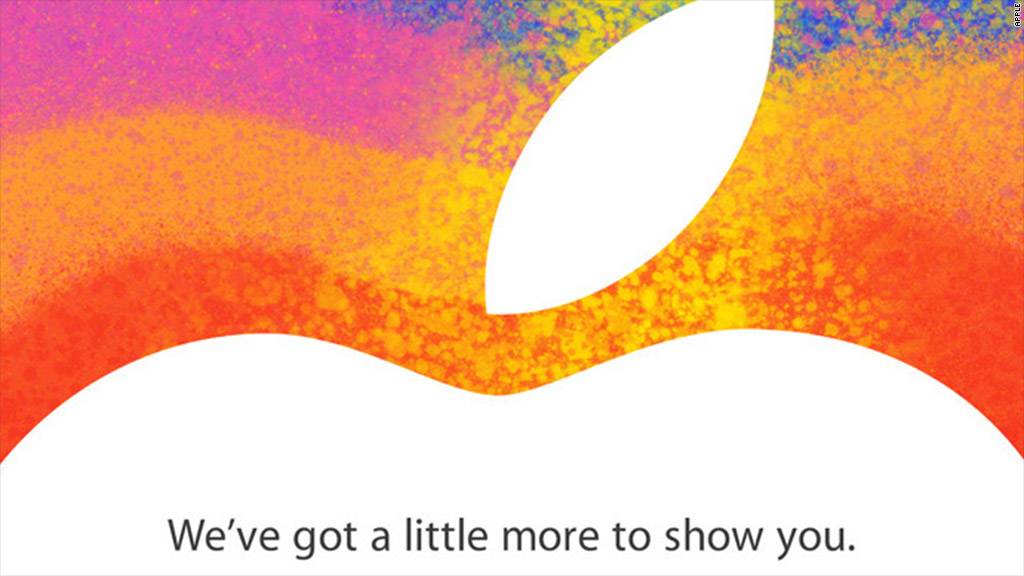 Apple announced Tuesday that it has scheduled an event for Oct. 23, at which it is widely expected to introduce a smaller version of the iPad, dubbed the "iPad mini."
The "iPad mini" is believed to be a seven-or-so-inch tablet with a sub-$300 price tag. Apple's (AAPL) current iPad lineup starts at $399 for the year-old iPad 2 and $499 for the third-generation iPad, both of which have a near-10-inch screen.
Since the iPad debuted in 2010, no tablet challenger has come close to unseating it. Apple held a 70% share of the tablet market in the second quarter, according to the latest data from IHS iSuppli.
Only Amazon (AMZN), with its Kindle Fire, has made even a dent in the tablet space. Google (GOOG), with its Nexus 7, could also be a contender, but shipment figures for its device haven't yet been released. Both the Kindle and the Nexus tablets have seven-inch screens and are priced at $199.
Though neither has enjoyed the success of the iPad, they seem to have sold enough to get Apple's attention. Apple (AAPL) could potentially stomp out the competition by making a low-cost, seven-inch tablet of its own in the form of the iPad mini.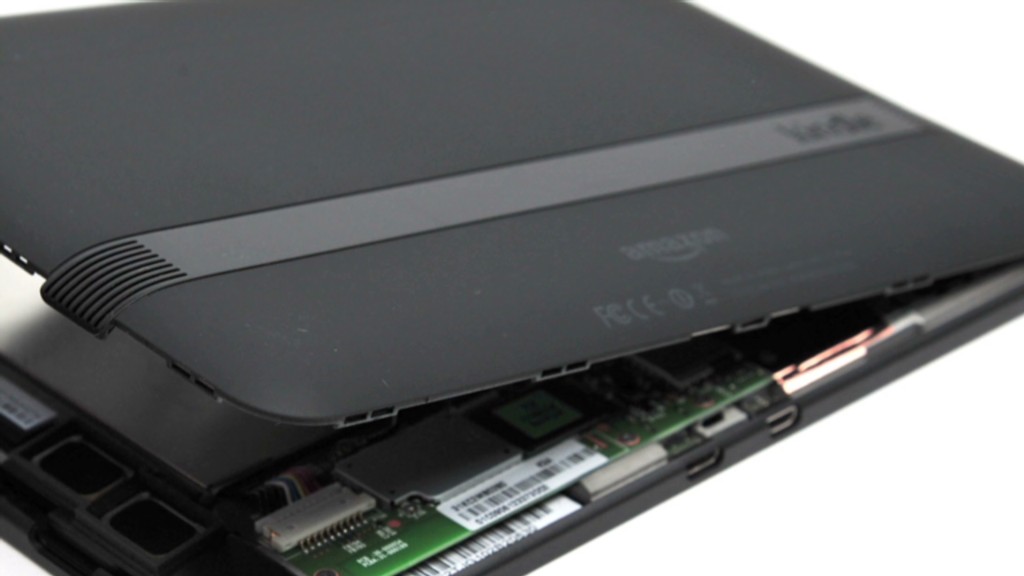 It's an idea Apple has toyed with for several years.
Among the many internal documents made public in Apple's patent battle with Samsung was a January 2011 e-mail from Eddy Cue, Apple's head of software and services, in which he told management: "I believe there will be a 7-inch market and we should do one."
Jobs seemed "receptive" to the idea, he said.
That marked a turnaround from Jobs' initial stance. Apple's chief visionary famously trashed seven-inch tablets, calling them so small, they should include sandpaper, "so that the user can sand down their fingers to around one quarter of the present size."
Next week's highly anticipated event hits amid a slew high-profile gadget launches this fall. Microsoft (MSFT) will be releasing Windows 8 and its Surface tablet on Oct. 26, and Nintendo will launch its Wii U video game console on Nov. 18. Apple released the iPhone 5 last month and has already sold more than 5 million of them.
Apple will hold its event at 10 a.m. PT (1 p.m. ET) in San Jose, Calif. The company typically begins selling its new devices just a few weeks after they are unveiled.