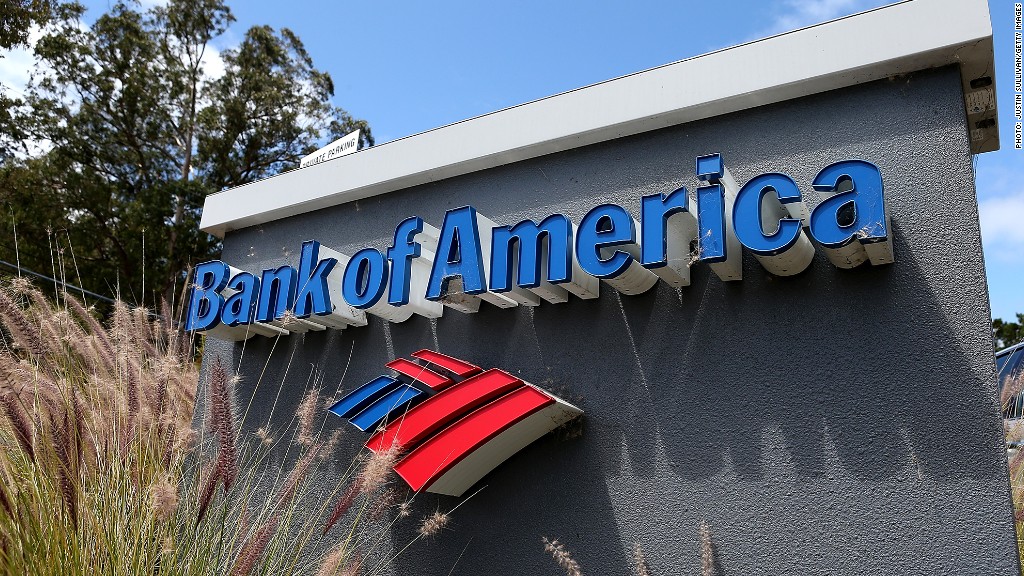 Mortgages both helped and hurt Bank of America's third-quarter results. While the bank cashed in consumer demand for new mortgages and refinancing old ones, its tarnished portfolio of pre-financial crisis mortgage loans continued to cut into profits.
Revenue from the refinancing and origination of home mortgages increased 12% from the second quarter and 18% from a year earlier. Amid a broader plan to cut 30,000 employees over the next several years, Bank of America actually added 3,000 to 4,000 new workers to handle the rising mortgage volume.
On the flip side, Bank of America is still dogged by its Countrywide baggage and other pre-financial crisis loans. The mortgage lending unit failed to turn a profit during the quarter, as the cost of managing the bank's delinquent and defaulted loans dragged down the unit's earnings.
But Bank of America still managed to report earnings that topped expectations. The bank earned $340 million, which translated to $0.00 per share, on revenue of $22.5 billion. Analysts expected the bank to generate a net loss of 7 cents per share, on $21.9 billion of revenue.
"Our strategy is taking hold even as we work through a challenging economy and continue to clean up legacy issues," CEO Brian Moynihan said in a statement.
Moynihan and CFO Bruce Thompson said on an analyst call that as those so-called legacy costs continue to shrink, the bank will move some of its staffers who service delinquent mortgages into divisions that work on new mortgages or refinancing.
Related: Big bank lending remains weak
Bank of America also cashed in on the global corporate refinancing boom. Fees in the investment banking division jumped 17% from the second quarter and 44% from the third quarter of 2011.
Overall, the bank increased both its deposits and its lending from the prior quarter. Deposits grew 2.7%, and lending increased 8%.
Still, the bank remains mired in litigation from the financial crisis. A$1.6 billion litigation expense dragged down profits this quarter. Part of that stemmed from the bank's recent $2.53 billion settlement of a class action shareholder lawsuit related to Bank of America's acquisition of Merrill Lynch.
That settlement will help the bank put the bulk of its litigation expenses behind it, executives said on the conference call.
Related: Citigroup names new CEO as Vikram Pandit steps down
Shares of Bank of America (BAC) are up 70% this year, after dropping precipitously in 2011. The bank's stock edged up about 0.6% early Wednesday.
Bank of America is the fifth major bank to report earnings, following JPMorgan Chase (JPM), Wells Fargo (WFC), Citigroup (C), and Goldman Sachs (GS). All four banks also beat expectations. Morgan Stanley (MS) reports Thursday.