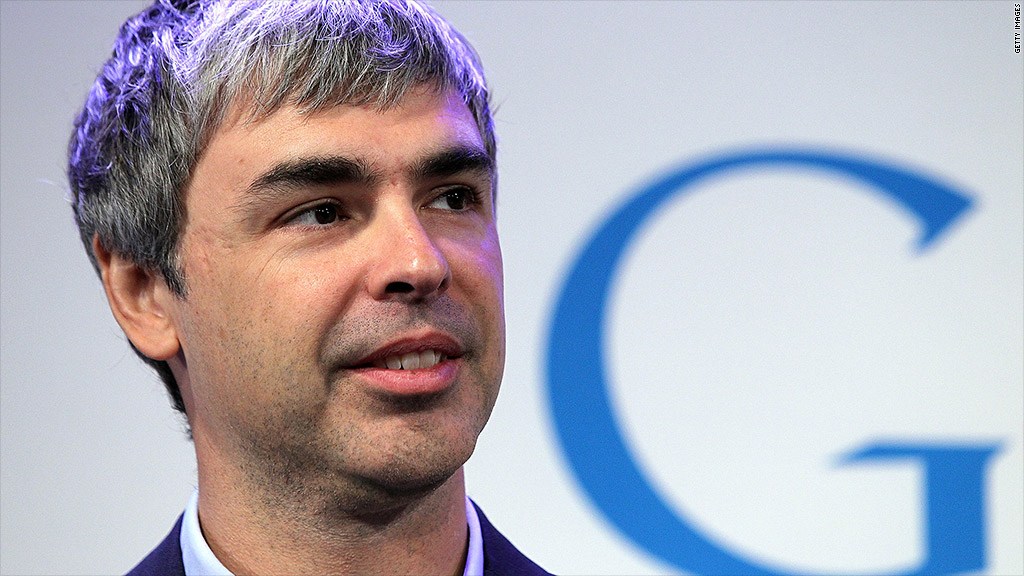 Google accidentally announced its third-quarter earnings about four hours early, and it wasn't good news.
The company missed analysts' estimates on both sales and profit. Google (GOOG) shares slumped on the news before being halted for about 3 hours. The stock resumed about 40 minutes before the end of the trading day and closed down 8%.
The accidentally early regulatory filing included placeholder language like "PENDING LARRY QUOTE." (Within minutes, a satiric Twitter feed popped up for @PendingLarry, who quipped: "To be fair, we released our earnings yesterday afternoon on Google Plus.")
Google cast the blame at financial printer RR Donnelley (RRD), which it said filed the draft documents to the SEC "without authorization."
Google released an official report about three hours after the trigger-finger one, filling in the blank quote with a bland statement from CEO Larry Page. Its financial information was unchanged.
In their forecasts, Wall Street analysts exclude the advertising revenue that Google shares with partners, a figure known as traffic acquisition costs. Without those sales, the company reported revenue of $11.3 billion, which missed the $11.8 billion median forecast from analysts polled by Thomson Reuters.
Earnings per share came in at $9.03, sharply missing the $10.65 that analysts expected.
Among the banner bad news: The amount that Google's advertising partners pay per click continued to drop dramatically, falling 15% over the year.
Page still termed the quarter "strong" in Google's press release, noting that sales rose 45% over the year.
"I am also really excited about the progress we're making creating a beautifully simple, intuitive Google experience across all devices," he added.
The quarter was a rough one for employees at Motorola, the mobile company Google acquired in May. Google said in August that it would cut Motorola's staff by 4,000. Those cuts are already taking effect: The total number of Google employees fell by about 1,000 over the quarter, to around 53,500 full-time staffers.
Motorola generated sales of nearly $2.6 billion during the quarter, but posted an operating loss of $527 million. That loss includes severance and restructuring expenses. Google also blamed unfavorable foreign exchange rates for denting its results.
The company paid an effective tax rate of 22% in the third quarter.
Page spoke Thursday afternoon on a post-earnings conference call with analysts -- which wasn't a given. Before this week, Page had not participated in a public event since problems with his vocal cords surfaced several months ago. Google announced in June that Page had "lost his voice" and would skip the company's developer conference, its quarterly earnings call and other events.
Page kicked off the call with an introductory statement and fielded several analysts' questions, but he sounded terribly hoarse. He spoke somewhat more slowly than usual, as if it were difficult or painful for him. He noted that he was "still hoarse," and apologized for the "scramble" after the premature earnings announcement.
Page also spoke at Google's Zeitgeist conference with its business partners on Tuesday. Fortune noted he did not answer a reporter's question about his health, replying simply that he was "here and talking."