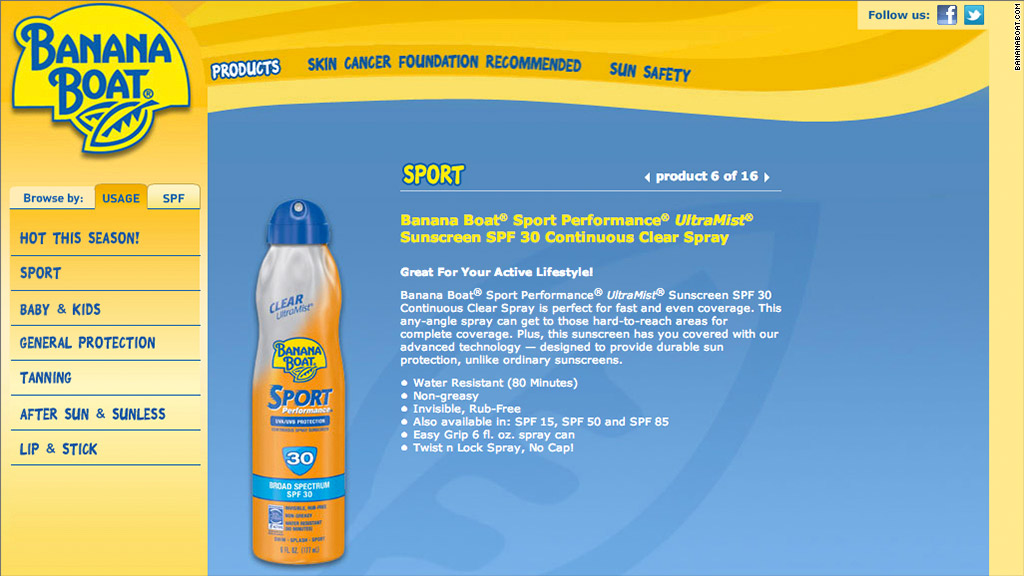 A recall is underway for Banana Boat products that could give new meaning to the word sunburn.
Energizer Holdings (ENR), the consumer goods conglomerate that produces Banana Boat products, announced Friday that certain of the brand's sunscreen sprays may potentially burst into flames on users' skin if they come in contact with a flame or spark before the spray is completely dry.
Energizer said it has received reports of four "adverse events" in which the sprays have caused burns in the U.S., and one in Canada. The company said it believes the problem stems from the fact that the spray valves on the products in question dispense more than is typical in the industry, meaning that the spray takes longer to dry.
"If a consumer comes into contact with a flame or spark prior to complete drying of the product on the skin, there is a potential for the product to ignite," Energizer said in a statement.
Related: Ford recalls 2013 Escapes for serious fire risk
Consumers who have purchased the Banana Boat sprays subject to the recall are being advised, obviously, not to use them. Click here for a full list of affected products.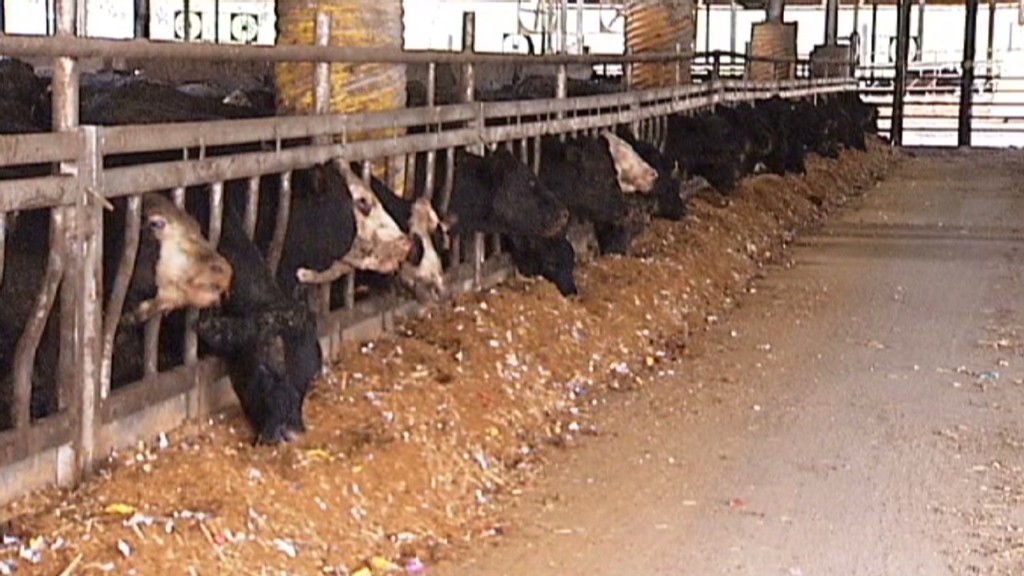 Energizer said it is ordering retailers not to sell the sprays and has notified the Food and Drug Administration.