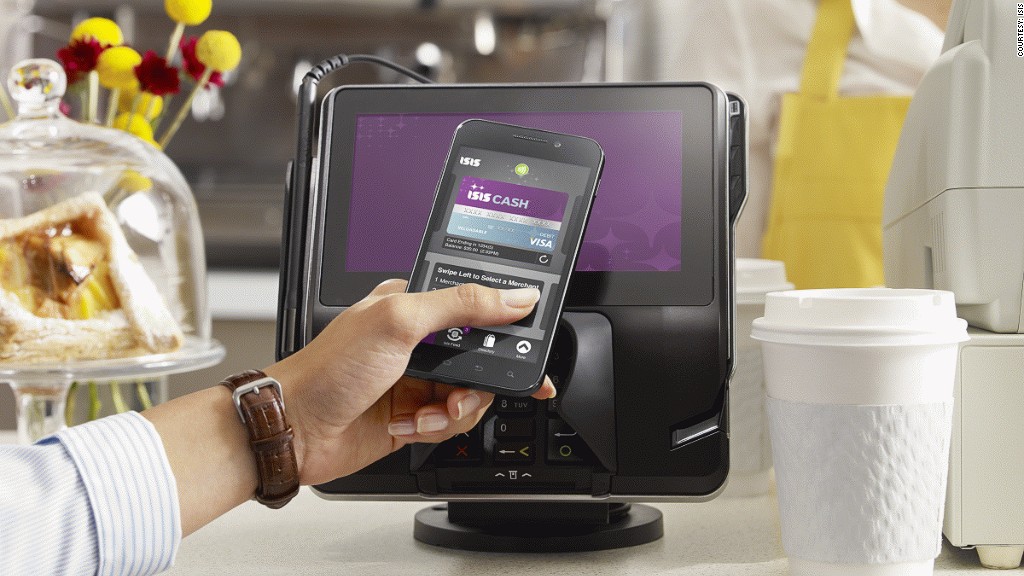 In the crowded mobile payments space, a major player is about to make a long-awaited debut.
Isis, a mobile commerce network founded by three of the nation's biggest wireless carriers -- Verizon Wireless (VZ), AT&T (T) and T-Mobile -- will launch in its first two cities, Austin and Salt Lake City, on Monday, October 22. It's partnering up with major retailers including Foot Locker (FL), 7-Eleven, McDonald's (MCD) and Sports Authority.
Isis has serious firepower on its side: In addition to the wireless Goliaths, its backers include Chase (JPM), American Express (AXP) and Capital One (COF), which plan to make their credit and debit cards available for use with Isis' mobile wallet app.
What smartphones can you actually use Isis on? That's the catch -- the company isn't saying yet.
"By year end, as many as 20 Isis Ready handsets are expected to be in market," Isis' head of marketing, Jaymee Johnson, said in a written statement. "We look forward to sharing more details on Oct. 22."
An Isis representative would not comment on when the service is expected to roll out nationwide.
It's taken Isis almost two years to get its mobile wallet this far. Founded in November 2010, the venture has been slowly piecing together an industry consortium and developing the technical infrastructure to realize its vision of a smartphone-based "mobile wallet" that can store payment cards, loyalty programs and merchant offers.
Others have gotten there quicker. Isis comes into an increasingly crowded arena.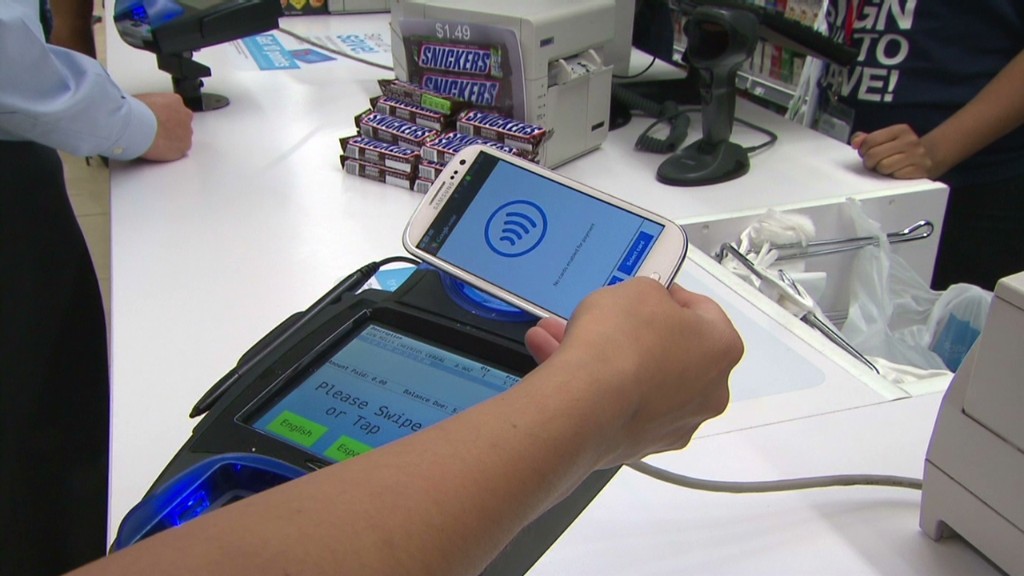 eBay's (EBAY) Paypal is looking to build on its Web payments empire, Google (GOOG)recently updated its Google Wallet mobile payments app, and dozens of startups like Venmo are trying to carve out a foothold. Square, created by Twitter co-founder Jack Dorsey, currently serves more than 8 million customers a day through its mobile apps and recently landed a major deal with Starbucks (SBUX), which plans to use and promote Square's system.
Still, Isis' powerful backers could make it a major force in the still-nascent mobile payments field.
Isis' system relies on NFC (near-field communications) chips, a short-range wireless technology. Fairly few smartphones have the chips currently installed, but almost all upcoming models will include them. If Isis' carrier partners work with handset makers to pre-install Isis' software on new phones -- a likely scenario -- the upstart venture could quickly gain traction.