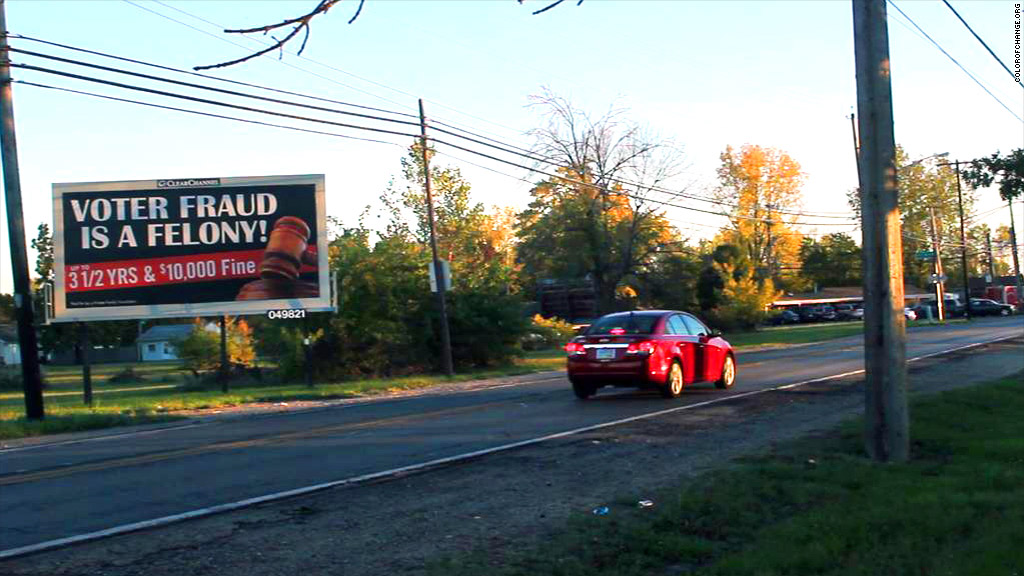 Clear Channel Outdoor said Monday that it was taking down billboards that advocacy groups claim were an effort to suppress voter turnout in minority neighborhoods.
The billboards in question, located in the swing states of Ohio and Wisconsin, warned that voter fraud is a felony punishable by jail time. Activists say the messages, funded anonymously, were concentrated in minority neighborhoods and were placed in order to intimidate potential voters into staying home.
Online petitions calling for the billboards' removal garnered more than 100,000 signatures.
"In a lot of communities where they were putting these ads up, there's already so much misinformation about voting," said Rashad Robinson, executive director of online advocacy group ColorOfChange.org.
"In a lot of these communities, there's not always a good relationship between law enforcement and the community, and particularly for first-time voters, you're raising the specter that there could be some kind of interaction with law enforcement as part of the voting process."
Jim Cullinan, a spokesman for Clear Channel Outdoor (CCO), said in an email that the firm "reviewed the situation, and in light of the fact that these billboards violate our policy of not accepting anonymous political ads, we asked the client how they would prefer to work with us to bring the boards into conformance with our policy."
"The client thought the best solution was to take the boards down, so we are in the process of removing them," he said.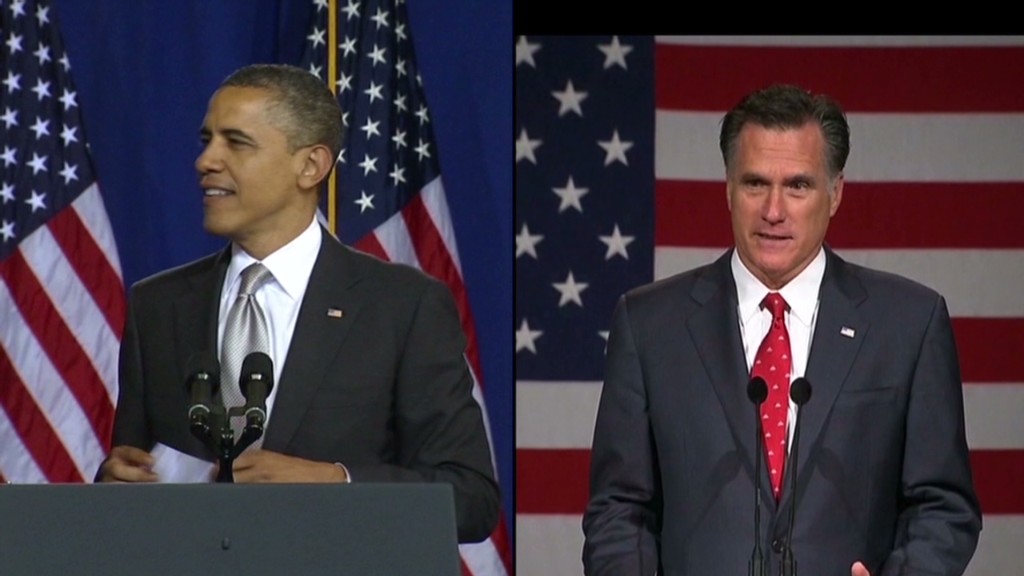 The messages were displayed on 85 Clear Channel Outdoor billboards in Milwaukee, along with 30 each in Columbus and Cleveland. Cullinan declined to comment on their sponsor's identity.
The same ads are still being displayed on billboards in Cincinnati owned by another company, Norton Outdoor, ColorOfChange said. Norton did not respond to requests for comment.
Voter fraud has become a controversial topic in many states ahead of the election.
Many conservatives have backed laws requiring voters to present photo identification when they go to the polls in order to prevent voter fraud. Liberals have countered that there's little evidence that this problem exists, and that such laws are simply an effort to disenfranchise minority voters, traditionally left-leaning, who may not have government ID's.
Clear Channel Outdoor is affiliated with Clear Channel Communications, which is majority-owned by private equity firms Bain Capital and Thomas H. Lee Partners.