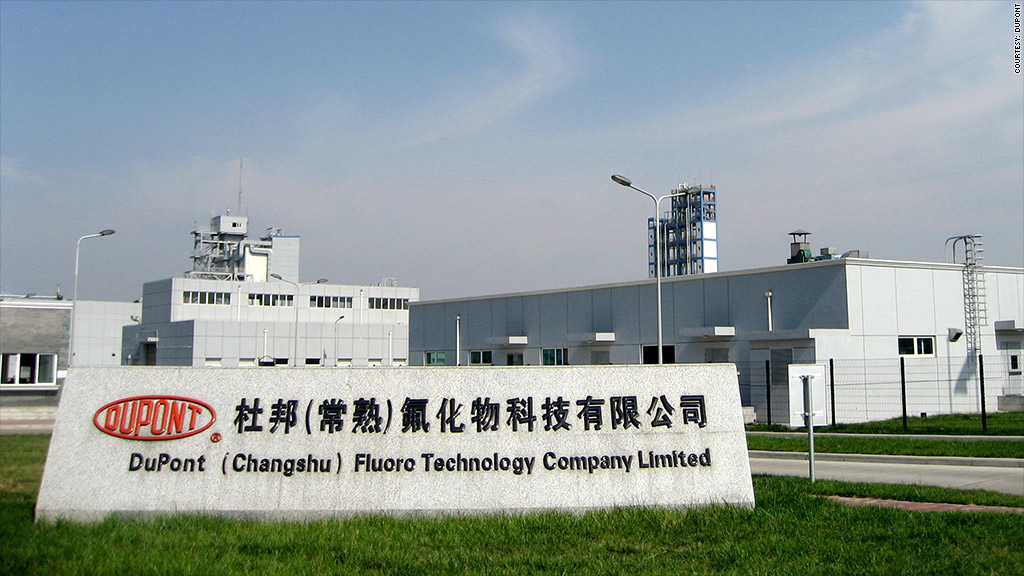 Chemical company DuPont announced Tuesday it would cut about 1,500 jobs worldwide, or about 2% of its global work force.
The company said it will make the cuts over the next 12 to 18 months as part of an effort to trim costs by $450 million. But the cost-cutting effort resulted in $342 million in after-tax charges in the most recent quarter.
DuPont disclosed its plans as it reported a larger-than-expected drop in operating earnings in the third quarter. It also lowered its earnings guidance for this year, warning that its income would be down for the period.
Related: DuPont CEO on motivating the troops in times of crisis
The company had 70,000 employees worldwide at the end of last year, up from 60,000 a year earlier. DuPont would not give any details about where the jobs to be eliminated are located in its global operations.
Shares of DuPont (DD), a component of the Dow Jones industrial average, fell nearly 9% in midday trading on the earnings report and outlook.
In August, the Carlyle Group (CG) agreed to acquire DuPont's vehicle and industrial coatings business for $4.9 billion.