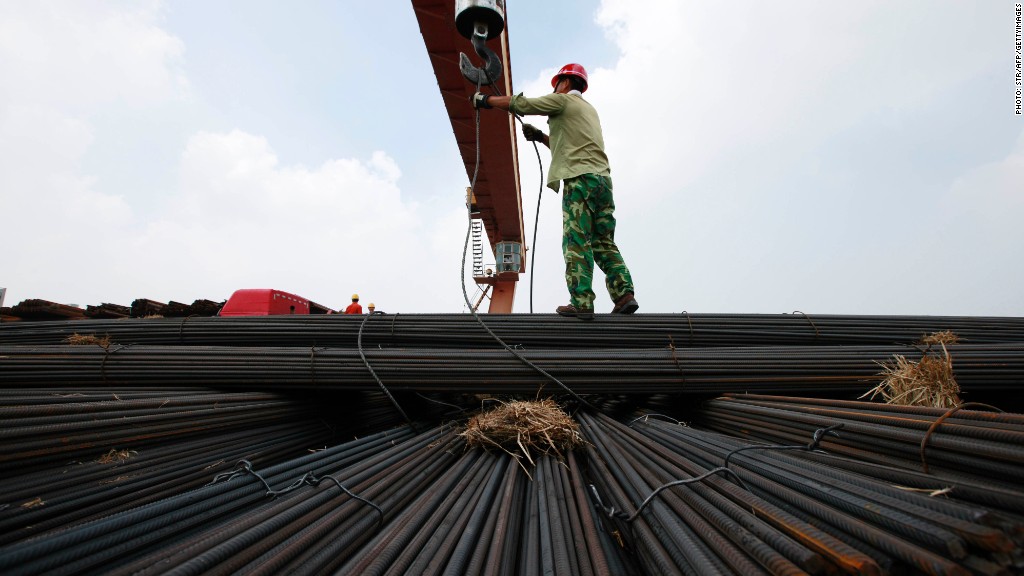 China's manufacturing sector hit a three-month high in October on stronger new orders data, according to a key initial reading released Wednesday.
HSBC's initial purchasing manager's index for Chinese manufacturing jumped to 49.1 in October from 47.9 the previous month, the bank said Wednesday. Any reading below 50 indicates that factory activity is shrinking rather than picking up speed.
An improvement in new orders, which are now at their highest level in six months, boosted the index.
Hongbin Qu, an economist at HSBC, said the reading shows the economy is responding to stimulus measures undertaken by policymakers, but cautioned that further easing may be necessary.
"External challenges are still abound and the pressures on job market are lingering," he said. "This calls for a continuation of policy easing in the coming months to secure a firmer growth recovery."
Manufacturing in China is considered a barometer of the global economy because of the country's role as a powerhouse exporter.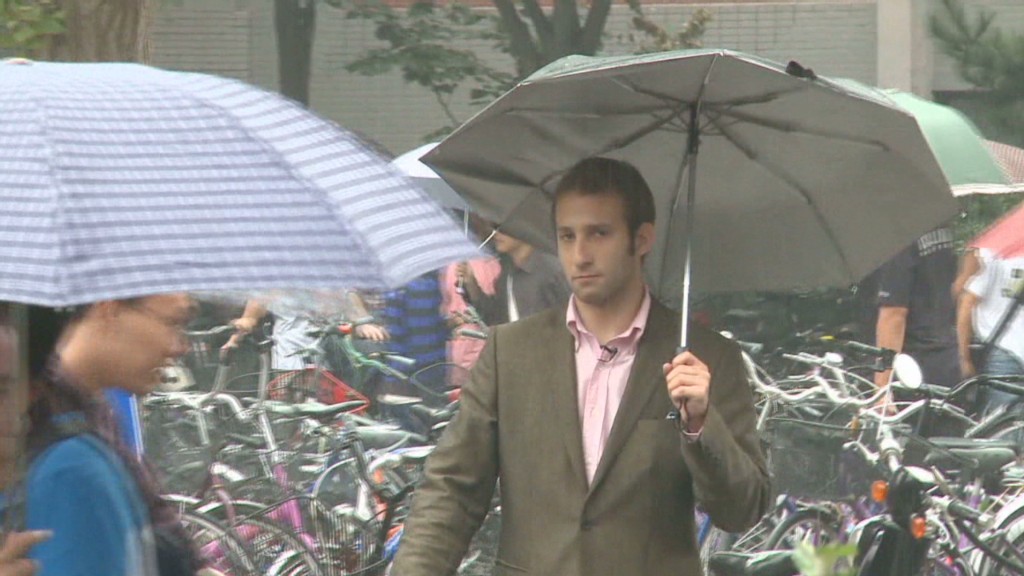 China has been hit particularly hard by the recession in much of Europe. The European sovereign debt crisis has prompted steep austerity measures in many countries, and weak conditions have zapped demand in the eurozone, the largest market for Chinese exports.
In addition, the U.S. economy has slowed, further cutting demand for Chinese exports.
China's National Bureau of Statistics said last week that GDP slowed to 7.4% in the third quarter.
Related: China slowdown may be overstated
China's economy has grown at an average of around 10% a year for the past three decades, allowing the country to rocket past international competition to become the world's second largest economy.
While GDP growth was slower last quarter than many economists expected, recent data on manufacturing and exports suggest growth is beginning to rebound.