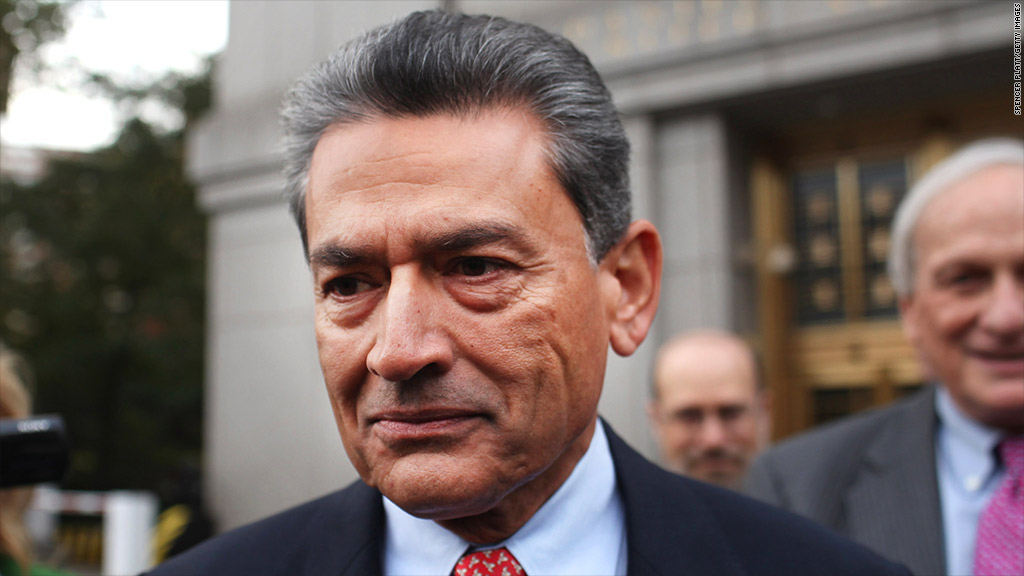 Former Goldman Sachs board member Rajat Gupta received a two-year prison sentence Wednesday in the highest-profile case yet of the government's ongoing insider trading crackdown.
The sentence marks the culmination of a stunning fall from grace for Gupta, 63, a consummate corporate insider who served on the boards of Goldman Sachs (GS) and Procter & Gamble (PG). He also headed marquee consulting firm McKinsey & Co. and chaired The Global Fund, an international public health organization.
The court received over 400 letters in support of Gupta ahead of the sentencing from backers including Microsoft (MSFT) founder Bill Gates and former United Nations secretary general Kofi Annan.
"With today's sentence, Rajat Gupta now must face the grave consequences of his crime -- a term of imprisonment," Manhattan U.S. Attorney Preet Bharara said in a statement. "His conduct has forever tarnished a once-sterling reputation that took years to cultivate."
Gupta was found guilty in June of leaking information from Goldman board meetings during 2008 to hedge fund manager Raj Rajaratnam, who began serving an 11-year sentence for insider trading last year. Prosecutors said that in one instance, Gupta called Rajaratnam just 16 seconds after disconnecting from a conference call in which Goldman's board approved a crucial $5 billion investment from Warren Buffett's Berkshire Hathaway.
In his sentencing order, Judge Jed Rakoff called this "the functional equivalent of stabbing Goldman in the back."
Speaking in court Wednesday, Gupta said the months since his arrest last year were among "the most challenging of my life."
"I regret terribly the impact on my family, friends, and institutions that are dear to me," he said.
Gupta is not accused of profiting directly by tipping to his friend and associate Rajaratnam, though Rakoff wrote that Gupta "viewed it as an avenue to future benefits, opportunities, and even excitement."
As in other recent insider trading cases, the prosecution relied in part on evidence from wiretaps, which hadn't traditionally been used in insider trading cases and have proven controversial during the current crackdown. Since August 2009, federal authorities have secured 72 indictments and 69 convictions or guilty pleas in insider trading cases.
In addition to the prison term, Gupta faces a year of supervised release and a $5 million fine. He is due to report to prison in January.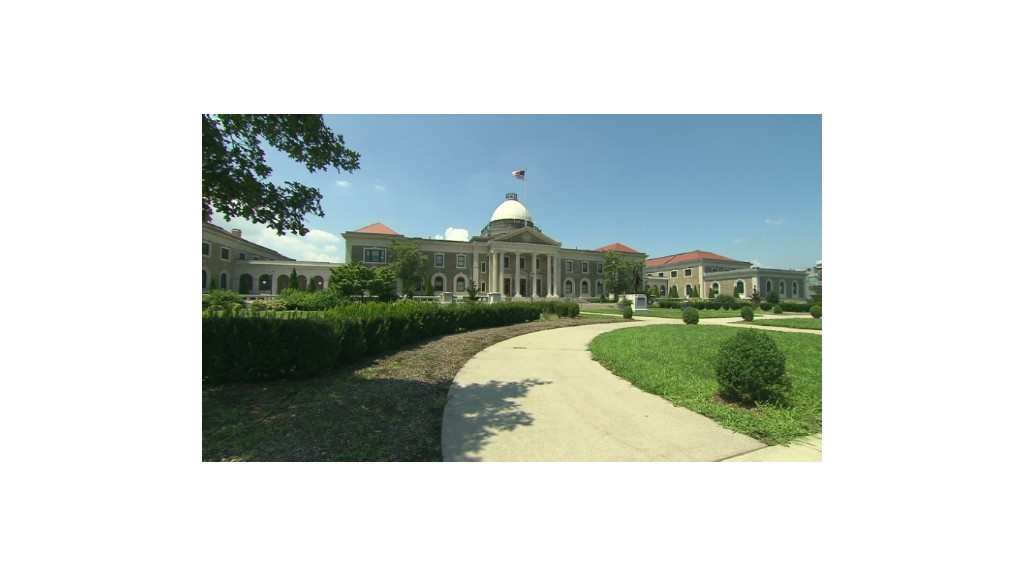 Prosecutors had requested that Gupta receive eight to ten years in prison. The defense, pointing to Gupta's extensive history of charitable work, had requested probation, during which he would agree to work full-time at a humanitarian organization in Rwanda or a shelter in New York.
"I think there are some people out there who will say, 'Jeez, this is a light sentence and this guy got off,'" said Richard Scheff, a veteran defense attorney and chairman of the law firm Montgomery McCracken. "I think what it demonstrates is a careful balancing by the judge."
Gupta's lawyers have previously announced plans to appeal.
"Mr. Gupta maintains his innocence and will vigorously pursue an appeal," attorney Gary Naftalis said in a statement Wednesday. "We continue to believe that the facts of this case demonstrate that Mr. Gupta is innocent of all of these charges, and that he has always acted with honesty and integrity."
CNN's Jordana Ossad contributed reporting.