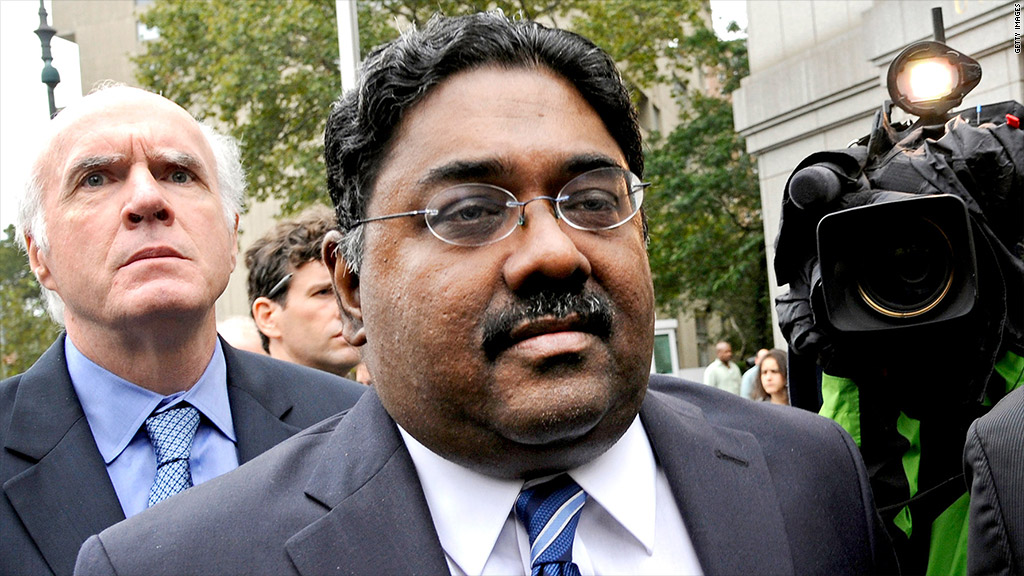 The Securities and Exchange Commission says that a former chief financial officer of Xilinx Inc. has agreed to pay a $1.75 million fine to settle charges he passed inside information to Raj Rajaratnam's hedge fund.
The SEC said Friday that Kris Chellam told Rajaratnam in December 2006 that chipmaker Xilinx (XLNX) would be lowering its revenue guidance two days ahead of the official announcement. Chellam served as chief financial officer of Xilinx between 1998 and 2005 and was a major investor in the Galleon hedge fund run by Rajaratnam, according to the complaint.
The SEC says he was also hired by Galleon the spring after giving it the insider information about Xilinx.
Immediately after Chellam let Rajaratnam know the insider information, Galleon began shorting shares of Xilinx stock. When shares fell 6% on the guidance, Galleon made a profit of nearly $1 million on its short position, according to the SEC.
"Chellam was entrusted with sensitive company information that he divulged to Rajaratnam knowing full well that Rajaratnam would trade on it," said Sanjay Wadhwa, associate director of the SEC's New York regional office, in a statement.
Related: Hall of shame: Eddie Murray charged with insider trading
Rajaratnam was convicted of 14 counts of insider trading in May 2011. He was sentenced to 11 years in prison, a record for insider trading, and ordered to pay a record fine of nearly $93 million. Rajaratnam, who suffers from diabetes and kidney disease, is serving at the Devens Federal Medical Center in Massachusetts.
The case against him has netted a number of associates, most famously Rajat Gupta, the consummate corporate insider and former director at Goldman Sachs (GS) and Procter & Gamble Co (PG),. Gupta was convicted in June of passing information to Rajaratnam, and sentenced to two years in prison on Wednesday.
The $1.75 million fine Chellam has agreed to pay is subject to court approval. The SEC handles civil cases, not criminal cases. Its statement made no mention of the possibility of criminal charges being filed against Chellam.
Efforts to reach Chellam for comment were not immediately successful.