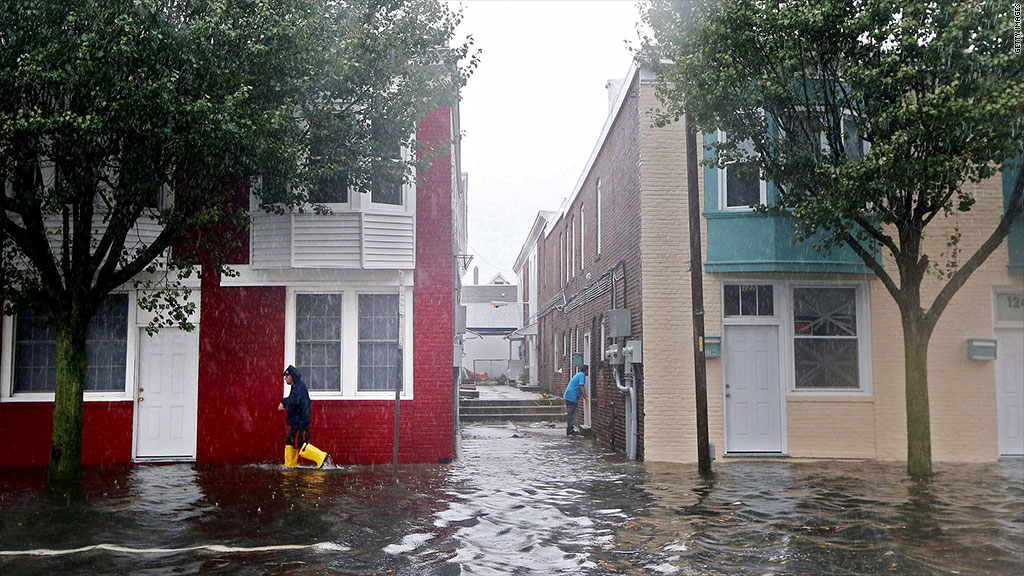 Hurricane Sandy's devastating windy march up the U.S. east coast is expected to cause as much as $10 billion in insured losses, according to a disaster modeling firm.
The storm is expected to hit New Jersey Monday night as a Category 1 hurricane. It has already wreaked havoc, with winds gusting up to 115 miles per hour, pushing water into coastal Virginia, Maryland, New Jersey and New York.
By noon on Monday, high winds from the approaching storm has already cut power lines, leaving 300,000 households and businesses without power, utility companies told CNN.
The catastrophe modeling firm Eqecat expects insured losses to range between $5 and $10 billion. The estimate includes damages to residential property, commercial property, energy production and the interruption of business, according to Tom Larsen, senior vice president of Eqecat.
Weather research firm Kinetic Analysis Corp. estimates the storm will cause $6 billion in insured losses.
Both estimates exclude flood damage. Flooding is insured by the federal government and could push damage costs up to $20 billion, according to the Eqecat analysis.
Using these estimates, Sandy's damages will likely be smaller than Hurricane Katrina, which was a Category 3 storm with winds of around 125 per hour. Some 1,800 people died from Katrina, when New Orleans levees failed to hold back rising flood waters. Katrina caused $45 billion in private insurance damage, excluding flood losses, according to the Insurance Information Institute.
Hurricane Sandy, so far, roughly resembles Hurricane Irene. A Category 1 storm, Irene hit North Carolina in August 2011, and marched up the East coast leaving some $4.3 billion in insured damages.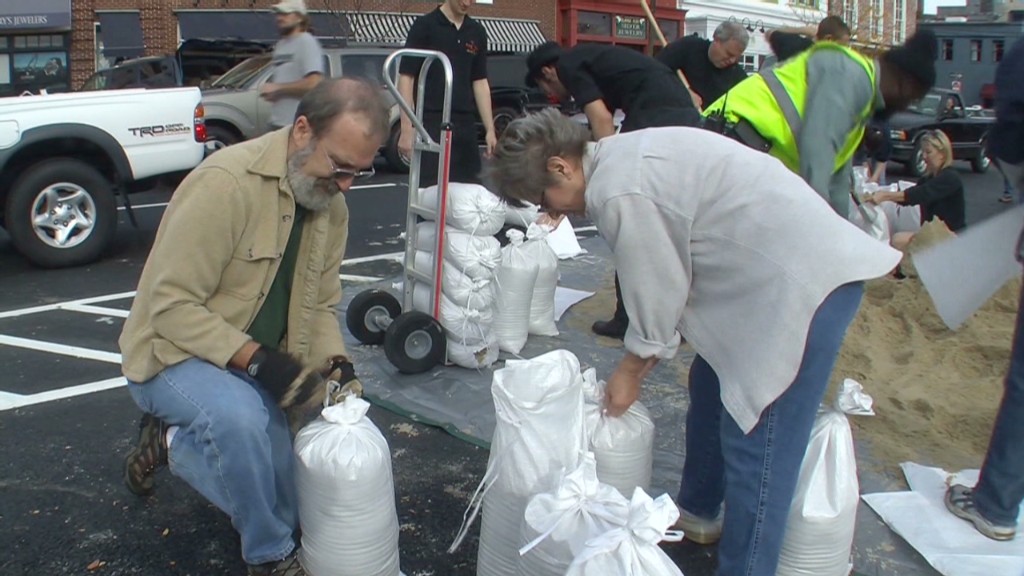 "It appears that Hurricane Irene remains a reasonably good proxy for Sandy at this time," said Larry Greenberg, an analyst with Janney Montgomery Scott LLC., an equity research firm.
Greenberg said Sandy may come with less rain. The bigger risk, he warned, came a surge in water levels because the storm arrives during a full moon, which is associated with higher tides than usual.
- CNN's Mark Norman contributed to this report.