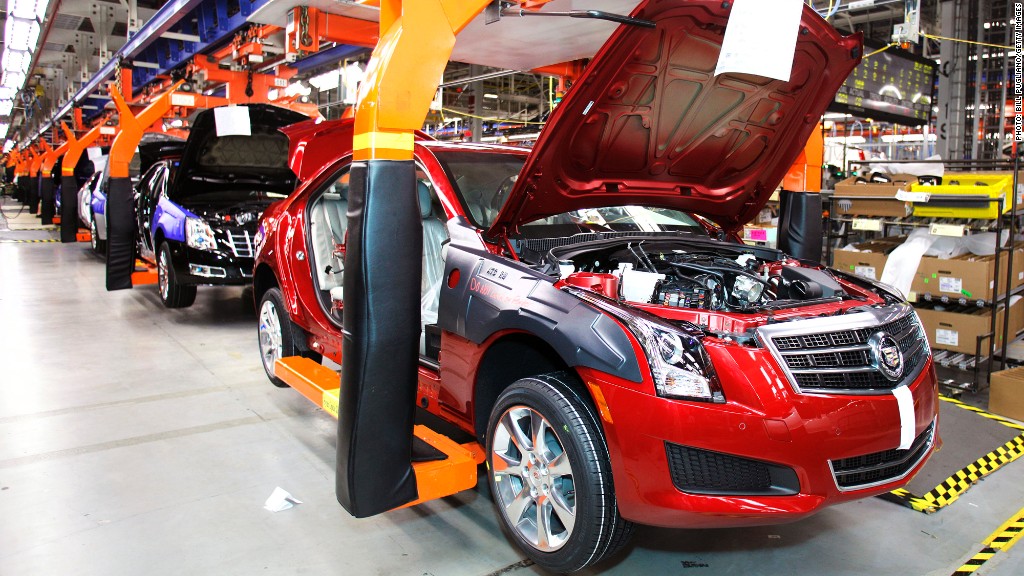 General Motors' earnings fell in the third quarter, as rising losses in Europe and lower earnings at home hurt its bottom line.
Overall, GM on Wednesday posted net income of $1.8 billion, down from $2.1 billion it earned a year earlier. But the result soundly beat forecasts of analysts surveyed by Thomson Reuters. And the company said that its pretax operating earnings in the fourth quarter should be similar or slightly better than the final quarter of last year.
GM (GM) said losses in Europe soared to $478 million from $292 million a year earlier. The company warned that its full-year losses in Europe will be between $1.5 billion and $1.8 billion, and said it won't be profitable there until the middle of the decade.
But Europe wasn't the only drag on results. Operating profits in North America fell 17% to $1.8 billion. That was partly balanced by improved results in its international unit, which includes operations in China. GM once again sold more cars and trucks in China than in the United States in the period.
"While we still have a lot of work to do, especially in Europe, it is encouraging to see our results begin to reflect the discipline we are bringing to bear on the overall business," said Dan Ammann, the company's chief financial officer.
Related: European woes hit Detroit
The European sovereign debt crisis, which has caused high unemployment and deep recessions in much of Europe, has sent auto sales in the region to a 20-year low. That has caused massive European losses across the global auto industry. U.S. rival Ford Motor (F) reported sharply higher European losses as part of third-quarter results on Tuesday, although it was able to report stable company-wide earnings with the help of a record profit in North America.
But the problems in Europe did not start with the current economic crisis. Labor laws that make it expensive and difficult to shut factories have resulted in a large amount of overcapacity across the industry. Even before Wednesday's report ,GM estimated its European losses topped $14 billion over the last 12 years.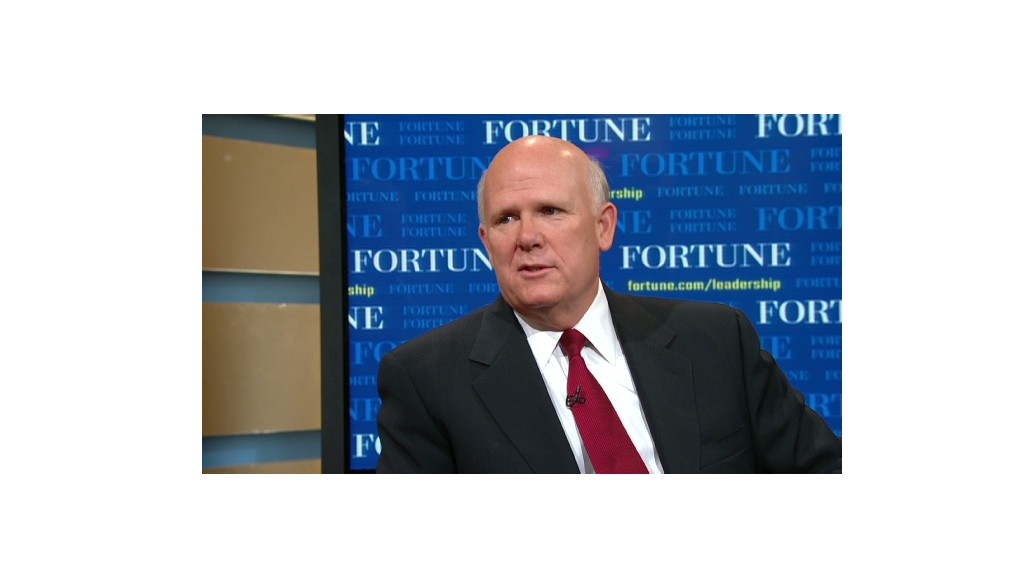 Ford has announced plans to close three plants in Europe as part of a plan to return to profitability there by the middle of the decade. GM has yet to lay out details of its plans to stem losses.
Related: Best car sales since early '08
While problems in Europe continue to be a drag on GM, the overall results at the company demonstrate the substantial turnaround at a company that went through bankruptcy and a federal bailout only three years ago. Since the start of 2010, the company has earned net income of $19 billion.
Strong car sales has led it to hire new workers, raising employment at its U.S. factories by 3,000 since the start of the year to 80,000. It reported record earnings in 2011 and recaptured the distinction of world's largest automaker for that period.
But taxpayers have yet to get back all of the $49.5 billion in the controversial federal bailout that GM received. And the bailout is unlikely to break even unless the 500 million shares of GM that Treasury still owns more than doubles in value.
Shares shot up 4.5% in premarket trading following the report.