Extra attention will be paid to the job market this month when the government releases its jobs report Friday -- the last before the presidential election next week.
The Department of Labor confirmed it will release the report on time, despite earlier uncertainty surrounding the timing of the report after superstorm Sandy closed federal offices.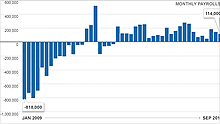 A look at where the economy stood when Obama took office and what's changed since.
Most forecasts aren't predicting job growth to be much of an improvement over the 114,000 jobs added last month. But the unemployment rate will be highly anticipated.
In September, the drop in unemployment was the big story. The household survey showed a surge in employment, taking the jobless number from 8.1% to 7.8% -- the lowest in nearly three years and the exact level it was when President Obama took office.
But it's unlikely that a similarly large number will show up in the household survey this month. That's partly because the looming election and budgetary issues in Washington are creating a high degree of uncertainty, according to Lynn Reaser, chief economist at the Fermanian Business and Economy Institute at Point Loma Nazarene University.
"The implications for government spending, taxes, health care reform, energy policy and regulation could have a profound impact on various companies," said Reaser. "Businesses are reluctant to make investments in new staff or facilities until greater clarity on these issues emerges."
Reaser is expecting job gains of 105,000 and a slight rise in unemployment, to 7.9%.
Related: Check the unemployment rate in your state
With the jobs report coming so close to the election, the number is bound to act as a lightning rod for both sides.
If the unemployment rate rises, Republicans will likely seize on it as evidence that things have not improved under Obama. If it falls, Democrats will argue they have.
"It could shape the campaign rhetoric on both sides," said Sal Guatieri, chief economist at BMO Capital Markets. "But barring a big change in either direction, I don't think it will have a big bearing on the outcome."
What's more likely to drive voters, according to Guatieri, is what the jobs picture looks like in their own economy.
"It really comes down to what people see on the streets," continued Guatieri. "If they see their neighbor or family members out of work, that's much more significant than what they see in the data."
He predicts 130,000 jobs added in October, and a 7.9% unemployment rate.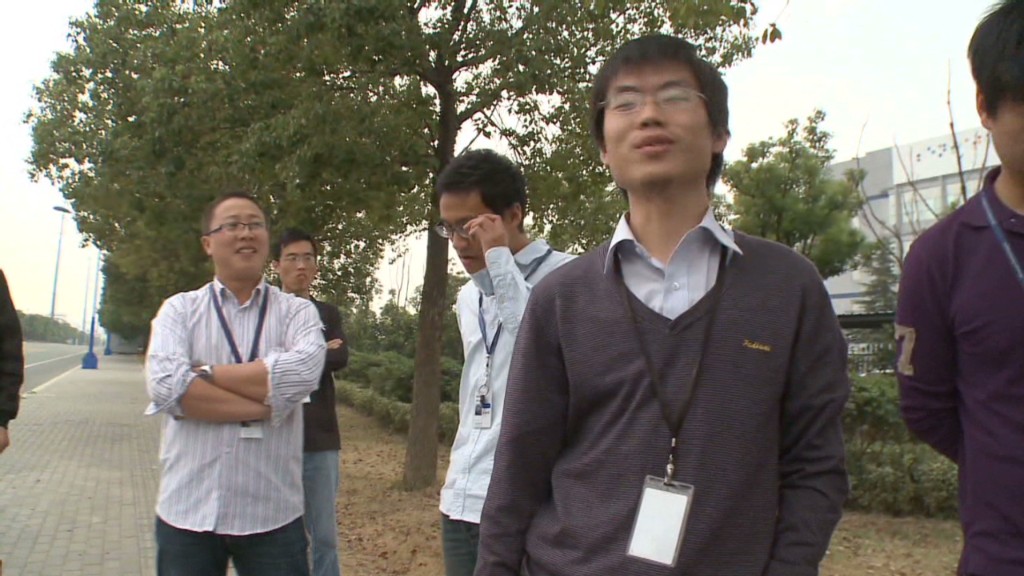 More mediocre job growth would be relatively consistent with the amount of jobs added each month over the last year and a half.
But that's still better than the depths of the recession -- when the economy was shedding hundreds of thousands of jobs a month -- but not high enough to put a significant dent in the unemployment rate.
Economists would like to see at least 150,000 jobs created each month to keep pace with population growth, even more to bring down unemployment.
Of the 8.8 million jobs lost during the financial crisis, about 4.3 million have been added back. About 12.1 million people were unemployed in September, and 40% of them have been so for six months or more.