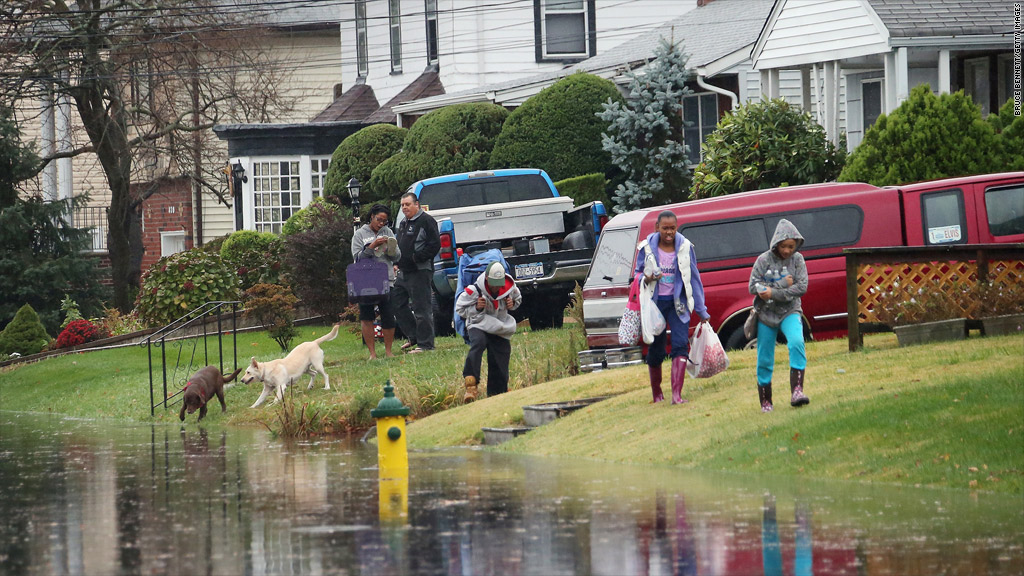 After largely escaping the wrath of Irene last year, coastal towns got walloped by Sandy this week.
Cleanup costs are expected to run into multiple millions of dollars, as municipalities try to deal with flooding, downed trees and damage to their waterfronts. The destruction that Sandy wrought this week was far harsher than last year's storm, officials say.
"This was a thousand times worse," said Matthew Doherty, mayor of Belmar, N.J., which lost half of its 1.2-mile boardwalk on the Atlantic Ocean. "This one sent our boardwalk two blocks inward."
It will be days, if not weeks, before local officials throughout the states hit by Sandy tally up the costs, which include overtime, fuel, equipment and repairs to public property. Most will receive help from the Federal Emergency Management Agency and from their states, but they still expect to incur significant expenses.
The Town of Babylon on hard-hit Long Island, N.Y., had 60 trees blocking major roads on Tuesday afternoon, and sections of the 53-square-mile municipality remained inaccessible due to flood waters of up to six feet, said Tim Ruggeri, communications director. Public workers will be out 24-7 until the streets are cleared.
"We're expecting a lot of costs for the town, even with FEMA," he said.
Related: Sandy's economic impact: $20 billion
Even though Freeport, N.Y., had an all-volunteer fire department battling the nearly two dozen fires that were still burning on Tuesday, the Long Island community still expects to spend millions. Its parks were damaged, as was its beach in the 10-foot tide during the storm, said Emergency Management Director Richard Holdener. The village will have to pay plenty of overtime to its police and public works employees, some of whom are dealing with boats that were lifted five blocks away from the canal.
In New London, Conn., officials are dealing with the destruction of Osprey Beach, that was washed away in the storm along with the clubhouse there. The waterfront city suffered more downed power lines and debris in the road during Sandy than it did during Irene since the flooding and tidal surges were higher, said Zak Leavy, public information office.
About 80 miles west, Mayor Richard Moccia of Norwalk, Conn., couldn't even get to his beach on the Long Island Sound because the road was underwater. His finance director was already in the office setting up spreadsheets to track overtime costs and other expenses to submit to FEMA.
The city remained in a state of emergency on Tuesday and is operating a shelter for flooded or powerless families. Some 240 people stayed there on Monday night.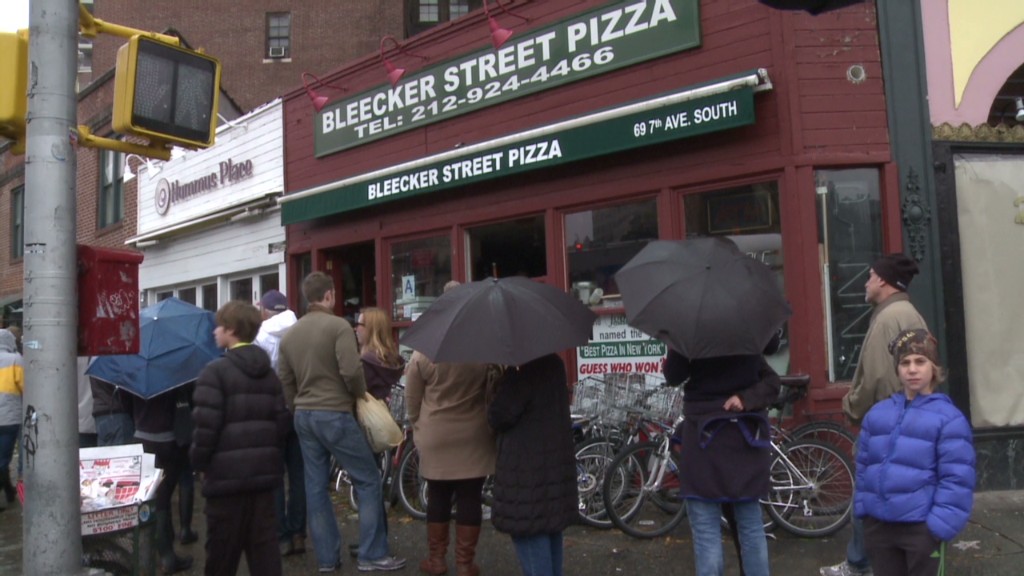 One of the mayor's top priorities is to get the schools back on track so children can return to class and voting can take place next Tuesday. But the majority of schools remained remained shuttered and officials announced they'd be closed the rest of the week.
"I can't even calculate all the overtime," Moccia said. As for the overall cost to the town, "I don't know if it's $10,000 or $1 million."