Shares of Apple slipped below $600 on Wednesday, the first trading day following a major executive shakeup.
Apple (AAPL) made the surprising management announcement late Monday, revealing that two top executives had been pushed out the door. Scott Forstall, the man responsible for the iOS software running iPhones and iPads, was one of the late Steve Jobs' top lieutenants, but his sharp elbows and recent missteps -- including Apple's heavily criticized Maps -- alienated others at Apple. The less surprising exit: Embattled retail chief John Browett is leaving after just nine months on the job.
Wednesday was the first chance investors had to react to the news, because U.S. stock exchanges were shuttered on Monday and Tuesday due to Hurricane (later Superstorm) Sandy.
Apple shares were down more than 2% in early trading Wednesday at about $591, but they clawed back a bit to close the day around $595.
Related story: Inside Apple's major shakeup
This week also brought early reviews of Apple's new 7.9-inch iPad mini tablet. While the reviews typically ranged from largely positive to full-on glowing, a few critics mentioned awkward sizing, screen resolution, and the $329 price tag as negatives.
"To us, the joy of a 7-inch tablet is walking across the office or the airport, holding the slate in one hand while tapping away at it with the other," Engadget's Tim Stevens wrote. "The [Google] Nexus 7 ... is relatively narrow and easy to carry securely one-handed ... With the iPad mini, holding the slate in the same way can be a bit of a reach."
MG Siegler wrote at TechCrunch that the iPad mini's screen resolution is a very noticeable downgrade from the high-pixel "retina display" found on the iPhone and full-size iPad.
"This goes away over time as you use the iPad mini non-stop, but if you switch back to a retina screen, it's jarring," Siegler added.
Bloomberg's Rich Jaroslovsky commented on the iPad mini's $329 cost. "How much is Apple's superiority in software and content worth to you? How about $130?" he wrote, noting that Google's (GOOG) Nexus 7 and Amazon's (AMZN) Kindle Fire HD each start at $199.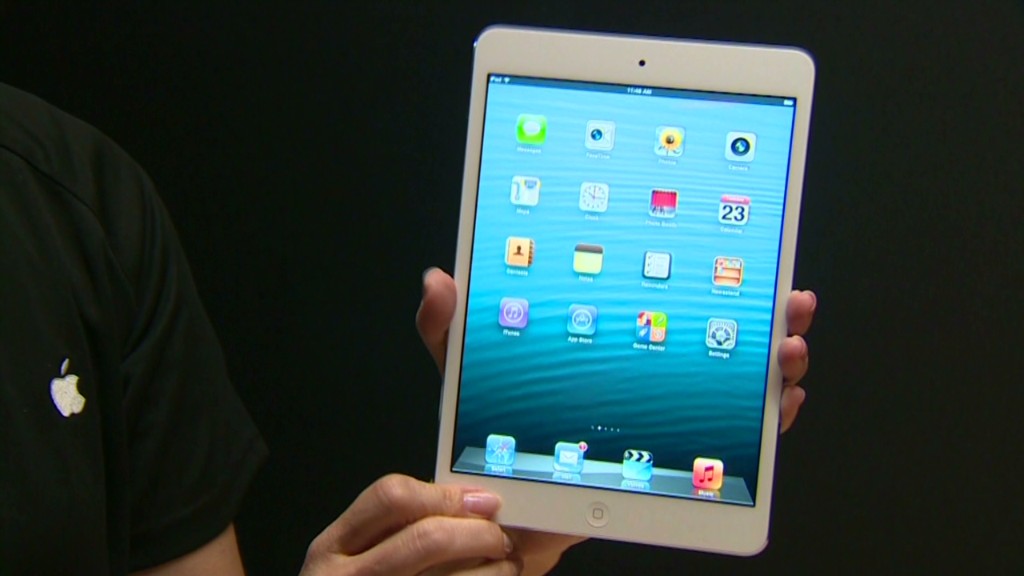 But Apple's device is certainly superior, he said.
"I can tell you the iPad mini is the best small tablet you can buy," he added. "The question you'll have to answer for yourself is whether it's that much better."