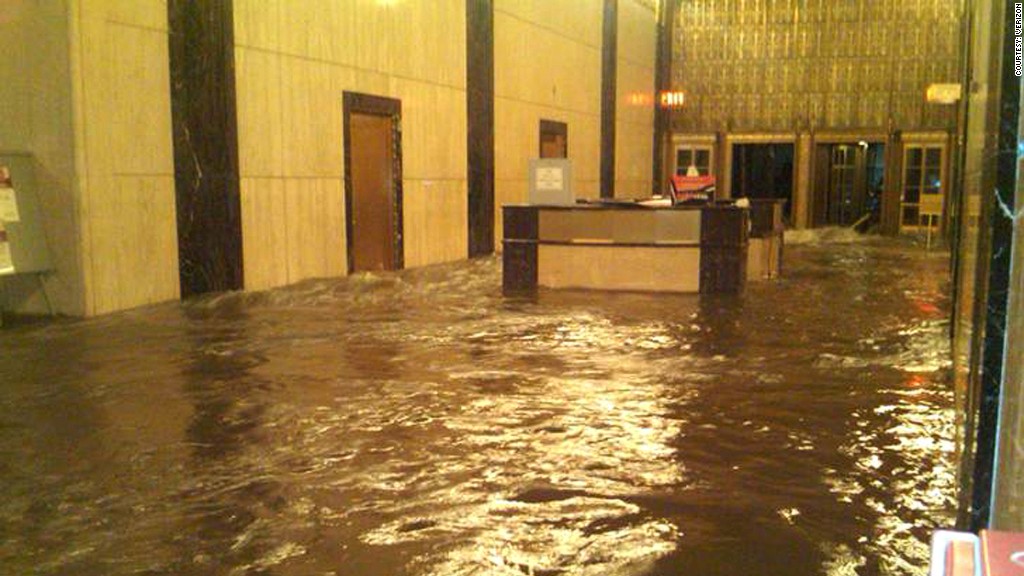 A quarter of cell towers, broadband Internet and television services in Superstorm Sandy's path were still dark Wednesday.
Wireless carriers reported to the Federal Communications Commission that 25% of cell sites in the core area affected by the storm -- 158 counties across 10 states, from Virginia all the way up to Massachusetts -- remained non-operational.
Cell service will get worse before it gets better, FCC commissioner Julius Genachowski said in a conference call with the press. Millions in the storm-affected regions still are without power, and cell towers in those locations are cut off from the grid. Those towers have been running on backup battery power, fueled by generators. But in many flooded locations, the generators are unreachable, and the towers will go dark once their batteries die.
The FCC said it couldn't provide an exact estimate for how many customers remained without cell service.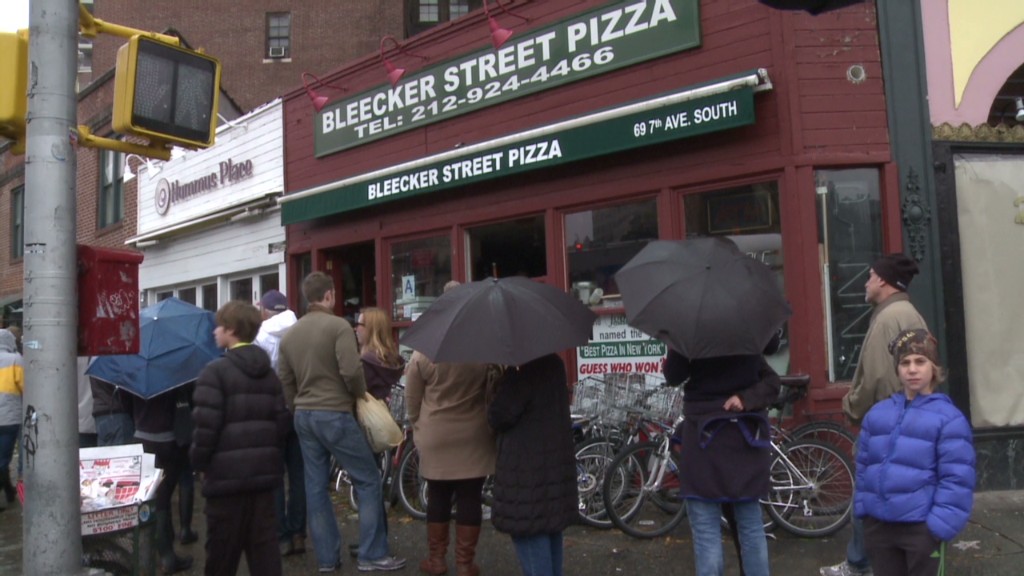 Though cell phone companies are required to report outage information to the FCC, the carriers have been less candid with the public. An AT&T (T) spokesman said the "vast majority of our cell sites in the Northeast are online and working," but he would not provide any specifics. A Sprint (S) spokeswoman said the company was still assessing the situation.
Verizon (VZ) spokesman Tom Pica said that 94% of Verizon's cell sites were up and running in the storm-affected areas. He took the FCC's report to mean that competitors were faring much worse.
"If nine out of 10 of our towers are running, and the industry as a whole has three of four, someone else is obviously dragging down the average," Pica said. "It's unlikely anyone else is better if we're at 94%."
Related: Cell phone carriers brace for Hurricane Sandy
All three of the nation's major carriers noted that they are working around the clock to get their networks back online. But neither they nor the FCC provided an estimate of when they would be restored.
Communications outages weren't limited to cell service. About 25% of Internet and cable TV customers were also experiencing outages, the FCC reported. Since many of those customers buy "triple play" packages through their cable providers, that means many customers are without landline phones as well.
Verizon spokesman Jeffrey Nelson said his company was making "good progress" at bringing landline Internet service back to its business customers, but its lower Manhattan facility has flooded, and conditions there look "bleak."
Among those who have Internet, many are experiencing slow speeds and intermittent connections, as people working from home flood the Web with unusually high traffic. One broadband provider reported a 30% increase in Internet traffic since the storm hit, according to the FCC (which would not name the provider.)
Netflix (NFLX) reported that viewing on the East Coast doubled as Sandy was making impact.
Keynote, a mobile and Web testing and monitoring company, said that almost everyone in the New York City area experienced either total outages or sporadic connectivity at best with both broadband and cell phone service.
Several popular websites were unavailable for large stretches of Monday night and Tuesday, as a major Internet service provider based in New York was flooded.
News sites that weren't down were still whacked by a flood of traffic. Keynote said CNN, Weather.com, The New York Times, Bloomberg, The Wall Street Journal, and The Los Angeles Times' websites had the most severe slow-downs. Weather.com was essentially unreachable for many customers on Monday afternoon.
A "limited number" of radio stations reported outages as well, the FCC noted, including New York's popular news channel 1010 WINS. The station was up and running again Wednesday morning.