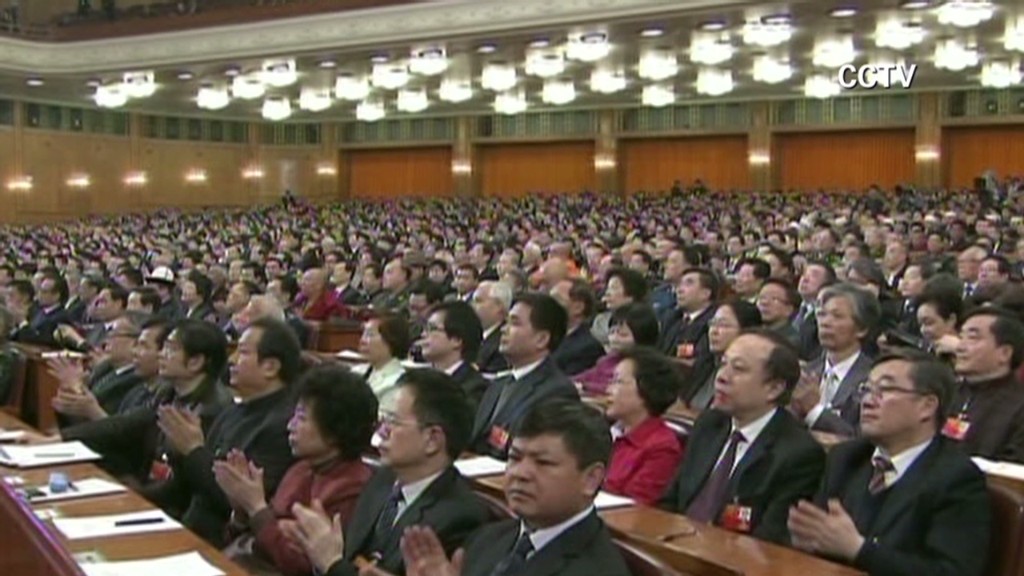 China's ruling Communist Party is preparing to shuffle its top ranks, an opaque process that will affect the country's economy and stability for years to come.
The transition, set to start just two days after Americans go to the polls, will set a new cast for the powerful Politburo Standing Committee -- a small group of officials who will wield tremendous power over China's tightly-controlled economy for years to come.
That economy, the world's second largest, has sprinted to prominence over the past three decades with year after year of sustained 10% growth.
But China's economic growth has slowed recently. In the third quarter, the government reported GDP expansion of only 7.4%. The economy's performance, while not a disaster, was still the slowest quarterly growth posted in years and underscored concerns about the sustainability of Beijing's model.
At the heart of these concerns is a set of structural problems, all of which require reforms that the previous party leadership -- divided over policy -- was unable to complete.
China's economy is too reliant on investment, a trend that has distorted the country's housing market and placed great emphasis on exports.
While regulators have pursued some changes, the rules governing the country's equity markets make raising capital difficult for some businesses. State-owned enterprises, which dominate entire sectors of China's economy, are too frequently the recipients of favorable loans and treatment from the government.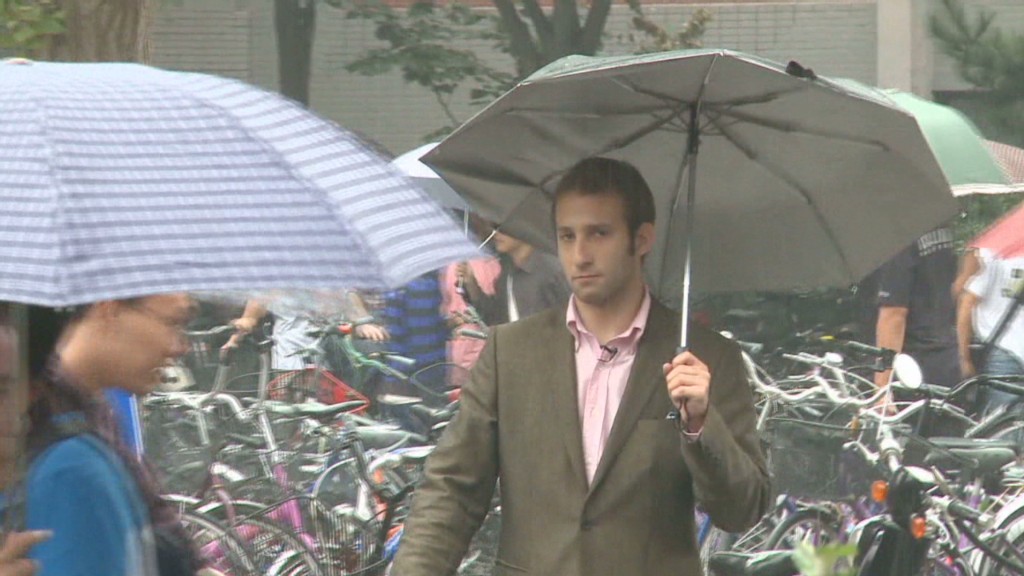 There are other problems as well. Even though China has a growing middle class, income inequality is a concern. And the country's top leadership has been embarrassed by a recent wave of scandals involving graft, embezzlement and corruption.
The path forward, most analysts agree, requires China to move toward an economy in which consumption drives growth.
Increased domestic consumption would mean less reliance on direct government investment -- intervention that often distorts capital markets and rewards companies closely affiliated with the state.
China has been edging toward many of the necessary reforms. But even with the installation of a new executive leadership, movement may not immediately accelerate.
Debate: Is China a friend or foe?
"We are not expecting an abrupt shift in policy stance," analysts at Capital Economics wrote recently. Instead, because new leaders will largely reflect the interests and preferences of the previous group, adherence to the current incremental path is more likely.
Indeed, stability is likely to be the primary goal during the transition. Beijing changes out its leadership in this manner only once every ten years, and the turnover occurs at the regional and local levels of government as well.
"The new leadership will need a few years to consolidate power before they are able to initiate major policy changes," researchers at HSBC told clients in a recent note. "The outgoing leaders will probably maintain their political influence for a while."
Related: U.S. companies betting big in China
The labor market will be a particular focus for policymakers, according to HSBC. Even with weaker GDP growth, strength in employment data has allowed monetary and fiscal policymakers to remain measured in their response to the slowdown.
Still, much remains uncertain. The makeup of the next standing committee is a closely guarded secret. Xi Jinping, a chemical engineer with a prestigious pedigree, is likely to be tapped as the next party boss and president. But even after the committee is named, the deliberations that brought Xi to the top post will remain private.
"The transition itself has been absorbing significant amounts of energy," Capital Economics wrote. "There is a chance that policy reform gains fresh momentum once the transition is out of the way."