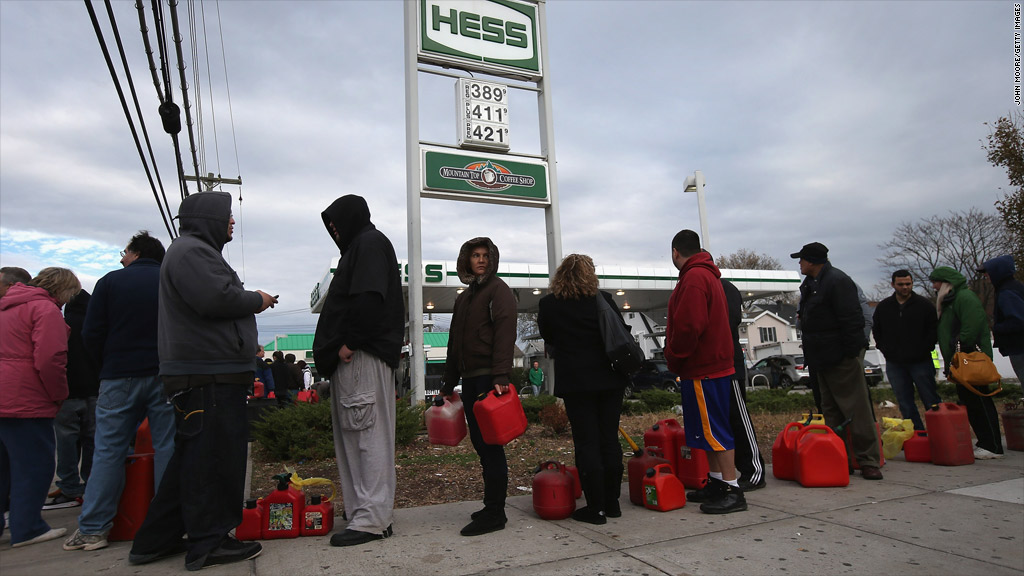 Drivers tired of braving hours-long lines at gas stations in the aftermath of last week's storm have an unlikely alternative: Craigslist.
Sellers have emerged in droves on the classified ad site in recent days, offering a black-market alternative to mobbed gas stations in New York and New Jersey.
"Why wait 5 hours for gas?" asked one seller in Brooklyn, who claimed to have "a couple of extra gallons" available for $15 each.
The gas shortage emerged last week as traffic jams, shuttered ports and power outages left many gas stations nonoperational following Superstorm Sandy. Consumers have waited in lines stretching for miles as they seek gas to fuel their vehicles or power generators.
Amid the chaos, attorneys general in New York and New Jersey have warned sellers against excessive price gouging, which is illegal in both states. The officials say they've received hundreds of complaints about high prices for gas and other essentials in the aftermath of the storm, and have vowed to investigate.
"We will do everything we can to stop unscrupulous businesses or individuals from taking advantage of New Yorkers trying to rebuild their lives," New York Attorney General Eric Schneiderman said Monday. "There are always people who show up when there's a crisis to take advantage of victims of a disaster."
Prices advertised on Craigslist Monday afternoon were as high as $30 a gallon. With regular gasoline selling for an average of $3.96 a gallon in New York and $3.62 in New Jersey, according to AAA, many who go the black-market route are paying a significant premium.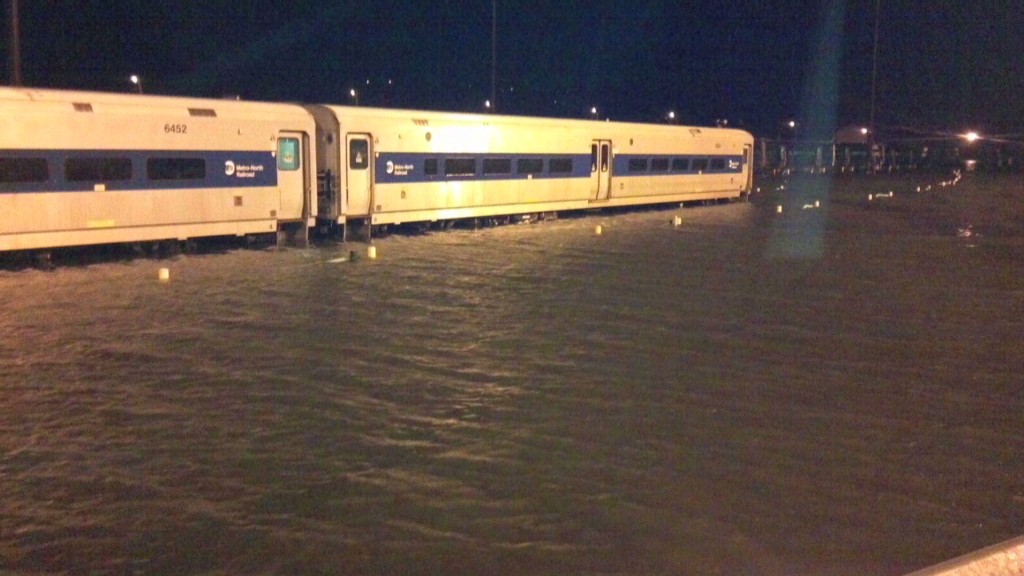 Aside from price-gouging laws, freelance fuel vendors could also run into trouble for failing to pay sales taxes. But in spite of these legal issues, some drivers may be happy to secure fuel even at an increased price.
"Everybody is so appreciative that they can even get gas," said Ryan, 28, a New Yorker who was offering gas for $18 a gallon on Craigslist Monday and declined to give his last name. He said he'd been delivering gas from his truck after a friend transported it into the city from upstate New York, and had been earning between $250 and $300 a day.
"I'm just charging for delivery," he said. "I think if you can wait in a gas line, you should do it, but some people don't want to wait. Some people don't have time to wait."