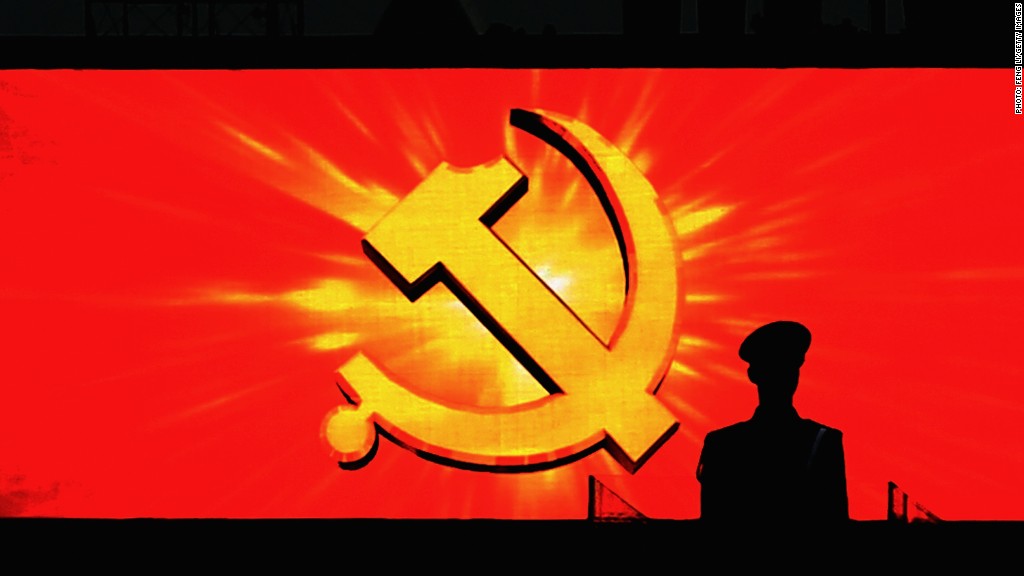 China's ruling Communist Party began the process of appointing a new generation of leaders Thursday with a highly orchestrated display of party unity and a focus on reform to sustain economic growth.
The week-long congress will set a new cast for the powerful Politburo Standing Committee -- a small group of officials who will wield tremendous power over China's tightly controlled economy for years to come.
Xi Jinping, a chemical engineer with a prestigious pedigree, is likely to be named as the next party boss and China's president. His coronation will take place late next week as the congress closes, wrapping up a transition of power that happens once in a decade.
But the opening ceremony Thursday was all about continuity. Octogenarian former President Jiang Zemin -- who still wields significant power -- was on hand. As was Xi, who took his place near Hu Jintao, the current president and meeting's keynote speaker.
In a speech to delegates, Hu emphasized the country's continued robust economic expansion, but noted significant problems with corruption, environmental issues and economic imbalances.
"We must be keenly aware that there is still much room for improvement in our work and there are a lot of difficulties and problems on our road ahead," Hu said, citing weakness in the country's capacity for technological innovation, social problem, and a widening gap between rich and poor.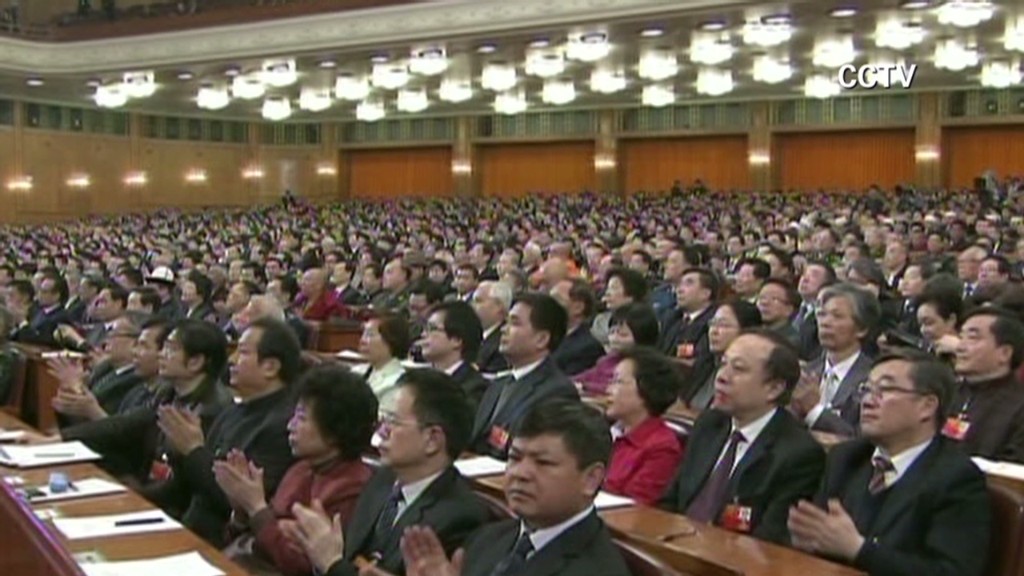 At the heart of these concerns is a set of structural economic problems, which require reforms that the previous leadership -- divided over policy -- was unable to complete.
China's economy is too reliant on investment, a trend that has distorted the country's housing market and placed great emphasis on exports. State-owned enterprises, which dominate entire sectors of China's economy, are often the recipients of favorable loans and treatment from the government.
"Unbalanced, uncoordinated and unsustainable development remains a big problem," Hu said. "The tasks of deepening reform and opening up and changing the growth model remain arduous."
While regulators have pursued some changes, the rules governing the country's equity markets make raising capital difficult for some businesses.
Related: Is China friend or foe?
The path forward, most analysts agree, requires China to move toward an economy in which consumption drives growth.
"There are clear signs that China's new leaders, who will take power in early 2013, will make speeding up reform top of their policy agenda in the coming years," economists at HSBC wrote earlier this week. But they cautioned that the experiences of other countries show the road to financial reform "tends to be a bumpy one."
China's reforms could be particularly troublesome. Local party officials have long depended on investment spending to maintain clout -- a pattern reform would undercut. The shift could also undermine the breakneck pace of economic expansion to which China has grown accustomed, at least in the short term.
Related: U.S. companies betting big in China
On Thursday, Hu set forward twin economic goals. The first is a doubling of the country's 2010 GDP by the end of the decade -- a figure roughly in line with previous projections. The second goal -- a doubling of per capita income over the same period -- is more notable. State news agencies said it was the first time China's government had issued a goal for individual income.
Hu also addressed -- although not by name -- the corruption scandals that have wracked the Communist Party this year.
"If we fail to handle this issue well, it could prove fatal to the party, and even cause the collapse of the party and the fall of the state," Hu said, according to state news agency Xinhua.
An earlier version of this article incorrectly reported China's 2010 per capita income as $4,423. In fact, that figure refers to gross domestic product per capita at current prices.