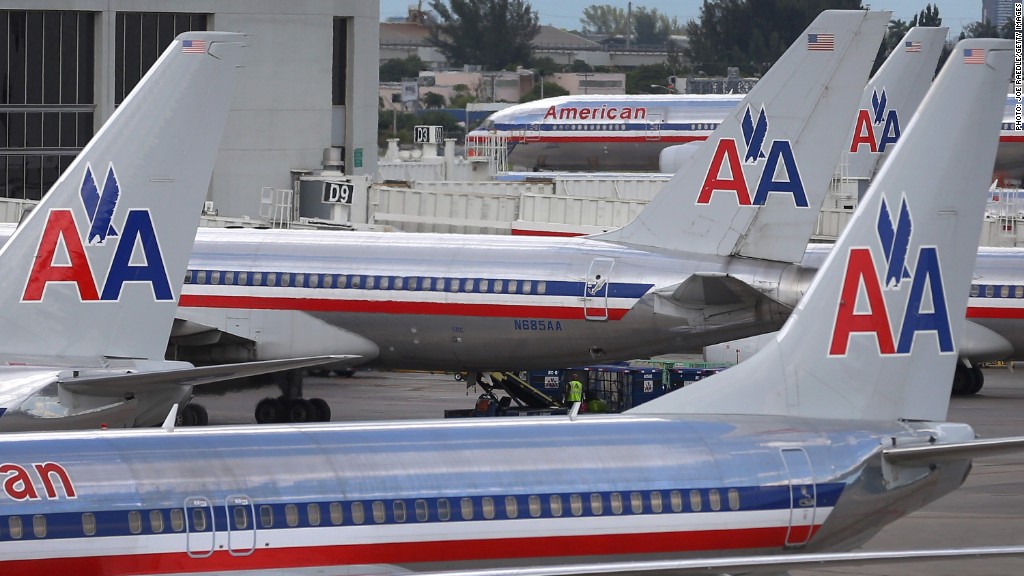 American Airlines announced Friday that it had reached an "agreement-in-principle" with its pilots' union, potentially removing a hurdle to its emergence from bankruptcy.
The agreement will now go to the roughly 8,000 pilots, who will vote on its approval.
The two sides have been locked in a contract dispute following the bankruptcy filing last year of AMR (AAMRQ), American's parent company. American has been trying to reduce costs, as rivals Delta (DAL), United Continental (UAL) and US Airways (LCC)have done through bankruptcy proceedings.
"We worked hard with the [pilots'] negotiating committee to structure an agreement that addresses the priorities identified as most important to our pilots, while staying within the economic framework supported by the Unsecured Creditors' Committee to ensure American's successful restructuring," American Airlines spokesman Bruce Hicks said in a statement.
Related: Priceline to buy Kayak for $1.8 billion
Details of the agreement weren't immediately available, but the pilots' association said the proposal, which it submitted to AMR management, "provide[s] our pilots with an industry-standard contract while enabling American Airlines to complete a successful restructuring and compete on a level playing field with its network-carrier peers."
The pilots' association said earlier this week that the main sticking points in the talks had been pay parity with other carriers, furlough protection and rules regarding regional carriers that feed American.
During the negotiations, American has struggled with delayed flights and cancellations. Airline management has accused the pilots of filing frivolous reports about aircraft problems and unnecessarily calling in sick in protest over the disagreement, accusations the pilots have denied.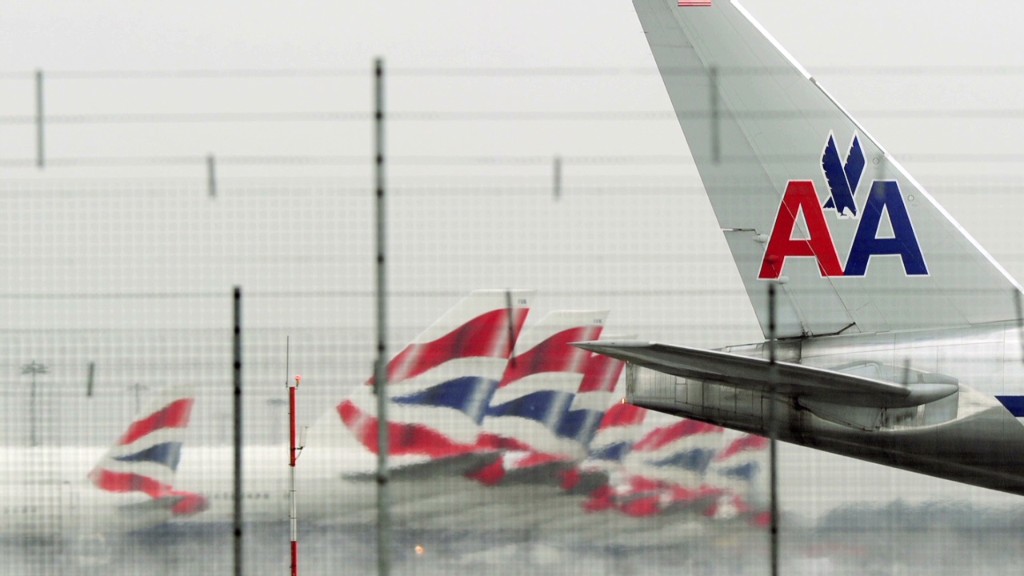 As part of the contentious process, the airline stopped contributing to the pilots' pension fund and proposed terminating it altogether.
CNN's Joe Sutton contributed reporting.