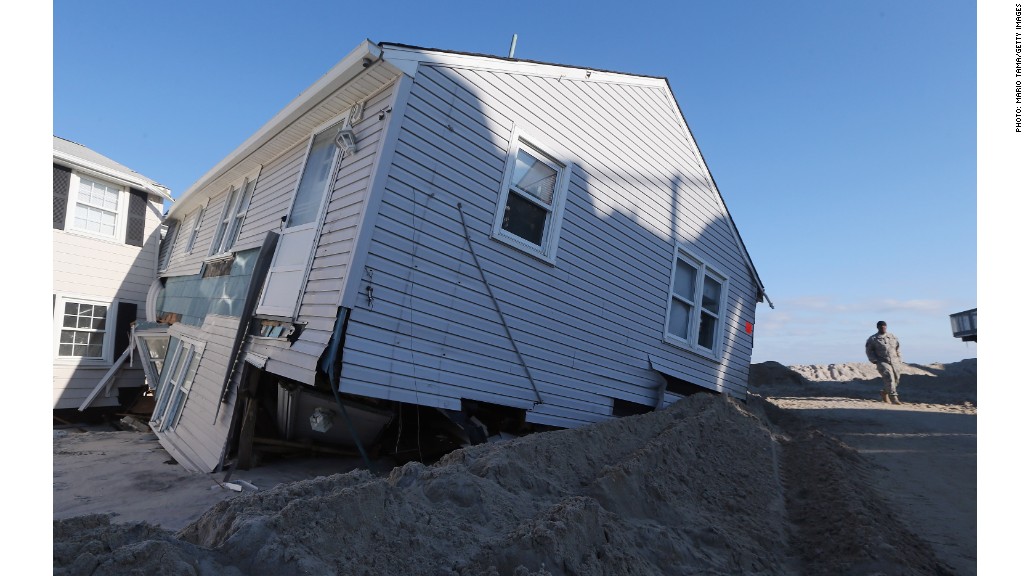 New York Sen. Chuck Schumer warned insurance companies Sunday against forcing hurricane deductibles on homeowners suffering in the aftermath of Superstorm Sandy.
Unlike regular deductibles that require property owners to pay a set dollar amount -- typically $500 or $1,000 -- hurricane deductibles often require payments of between 1% and 5% of a property's value. For example, a policyholder with a house valued at $300,000 and a hurricane deductible of 5% would have to pay $15,000 for the damages before insurance payments kick in.
The National Weather Service has said Sandy didn't meet the technical criteria to be labeled a hurricane when it made landfall. Instead, it classified Sandy a "post-tropical cyclone."
On Sunday, Schumer warned insurance companies against challenging this determination and foisting hurricane deductibles on homeowners.
"The state and federal government both classified this storm as a post-tropical cyclone, not a hurricane, and insurance companies shouldn't try to alter reality to save money on the backs of homeowners," Schumer said.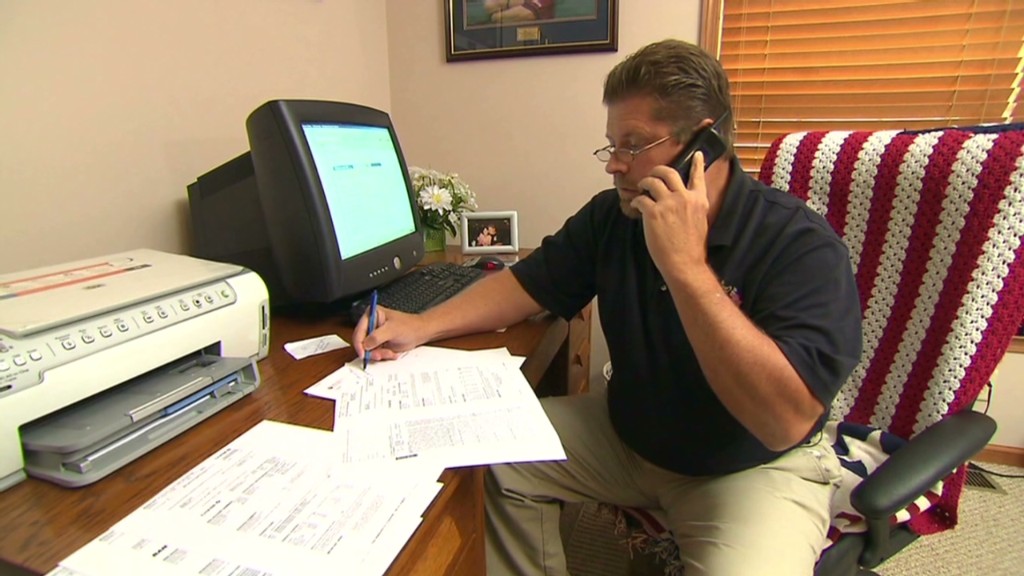 Officials in New York, New Jersey, Connecticut, Delaware, Maryland, New York, Pennsylvania, Rhode Island and Washington, DC have all ruled that insurers may not impose hurricane deductibles in their jurisdictions.
Liberty Mutual has already confirmed that it won't apply hurricane deductibles on customers impacted by Sandy. Allstate (ALL) has said customers in New York, New Jersey, Delaware, Virginia, Maryland, Pennsylvania, Connecticut, Rhode Island and Washington will be exempt from the deductible.
Related: Businesses face 'exhausting process' with insurers
But there have been signs of dissent from groups that represent the insurance industry.
Willem Rijksen, a spokesman for the American Insurance Association, criticized the state restrictions on hurricane deductions, saying they may negate agreements between insurance companies and their policyholders.
"This undermines the sanctity of the contract and could lead to uncertainty in the marketplace and potentially less capacity and choice for consumers down the road," he said in a statement.
Jimi Grande, senior vice president of federal and political affairs at another trade group the National Association of Mutual Insurance Companies, said government officials were chasing "short-sighted political benefits."
"I think they mean well and they're trying to do the right thing for consumers, but what they're doing will be hurting them," Grande said. "It ultimately distorts the market and damages the market."
The National Weather Service defines a hurricane as a tropical cyclone with sustained wind speeds of at least 74 miles per hour. Sandy generated wind speeds as high as 80 miles per hour around the time it made landfall in New Jersey, though the National Weather Service said it had lost "tropical characteristics" and was therefore downgraded.
"If you asked anybody who lives in New York, New Jersey, what happened, they'll tell you Hurricane Sandy hit," Grande said.