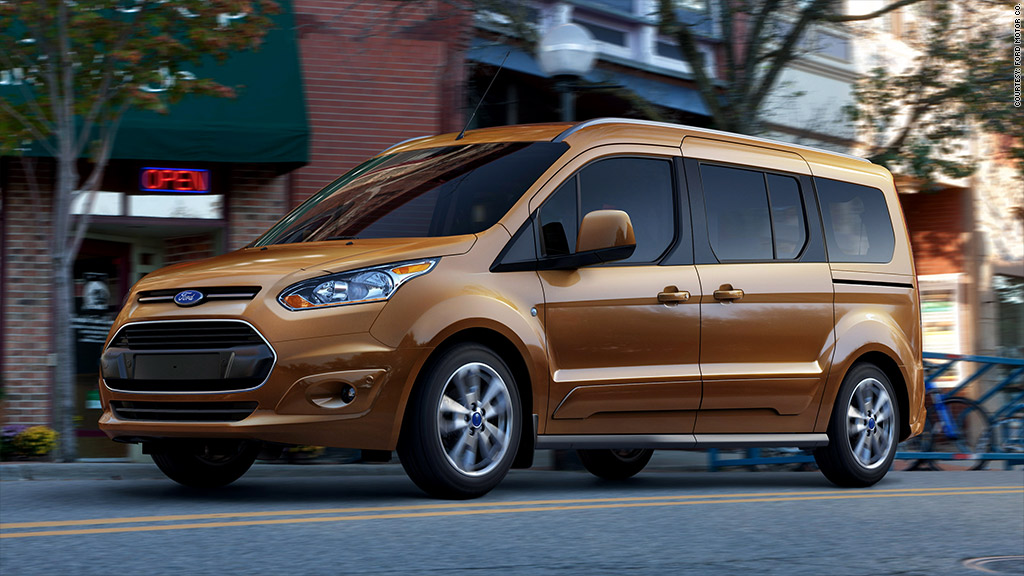 Ford stopped offering minivans when it stopped making the Freestar a few years ago. Now it has unveiled a new small van for families but, the automaker insists, while it is mini and it is a van, it is not a minivan.
The new Transit Connect passenger van will be smaller, cheaper and more fuel efficient than traditional minivans like the Dodge Caravan, Toyota Sienna and Honda Odyssey. That's why it's not a minivan, Ford spokesman Mike Levine said.
"Keep the term 'minivan' for the companies that forgot about young families," he said.
The new Transit Connect Wagon will be a more affordable option for them, he said. While pricing has not yet been announced, Ford promises its smaller van will cost "thousands less" than competitors' vans. Its closest competitor could be the Mazda5, an even smaller van that can carry six people to the Transit Connect's seven. The Mazda5 starts at around $20,000 while the Toyota Sienna, for instance, starts at about $26,000.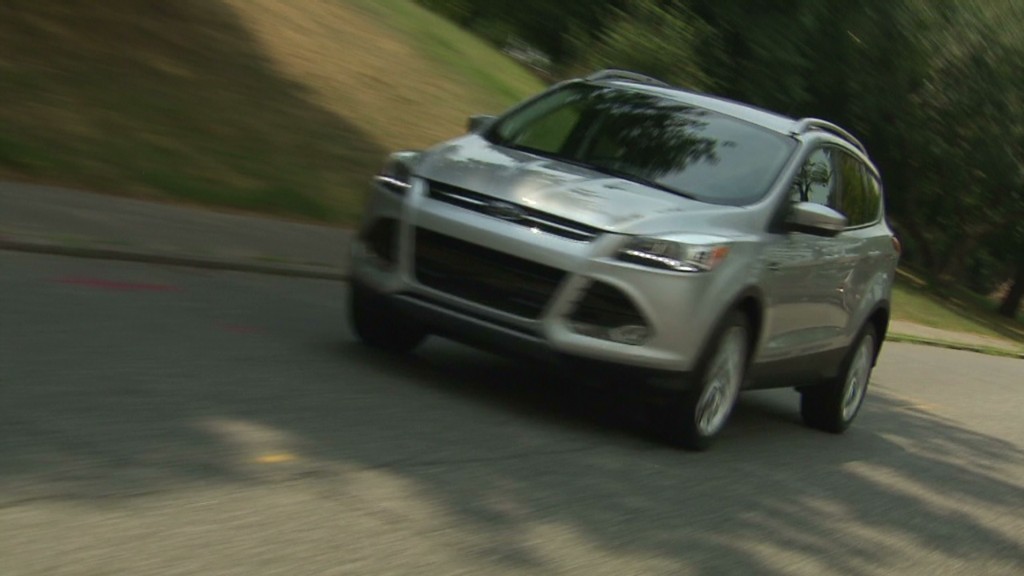 Ford expects the new Transit Connect to be the only family van in the U.S. to get better than 30 miles per gallon in highway driving.
This van will replace the Transit Connect van Ford sells now and which is targeted solely at the commercial vehicle market. That van is available with back seats but it does not offer a third row of seats and it is not available with the comfort and entertainment features that would make it more palatable to family buyers.
The new van will have third row seats that can slide forward and back to create more legroom or more cargo space as needed. Among the available options will be a panoramic sunroof. Buyers can also choose between a standard liftgate, which swings upward, and barndoor style back doors that open outward.
The van will be available with two different engine choices -- a 1.6-liter turbocharged engine and a 2.5-cylinder non-turbo engine -- and it will have a six-speed automatic transmission. It will be available in long and short versions, but even the longer version -- which will have the third row of seats -- will be shorter than the best-selling minivans.
Related - Cars of the future: Tiny and weird
In a presentation, Ford executives noted the powerful growth of both the small car and small SUV markets in recent years when explaining their decision to begin selling the new Transit Connect Wagon in the U.S.
Industry analyst Tom Libby, who works with the automotive marketing consulting company Polk, agrees with Ford's thinking.
"The entire market is moving down in size," he said. "That's both because of [tighter fuel economy] requirements and gas price increases."
The Transit Connect Wagon will be imported from Spain.