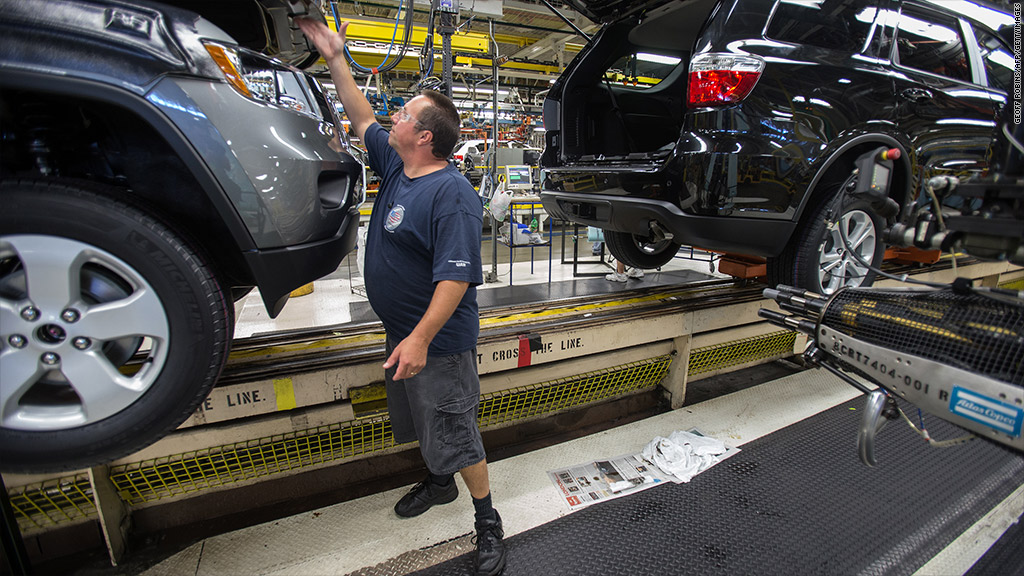 Chrysler announced today that it will add 1,250 new jobs at three of its Michigan plants and invest $238 million in those facilities.
"This is a remarkable turnaround for a company whose very survival had been in question for a long time," Chrysler Group Chairman and CEO Sergio Marchionne said to an audience at the Mack I Engine Plant in Detroit today.
Chrysler Group LLC was formed in 2009 after the original company faced bankruptcy. Since then Chrysler has invested almost $4.75 billion in its facilities and added about 6,000 hourly jobs in the U.S. to date.
Marchionne was joined by Detroit Mayor Dave Bing and United Auto Workers Vice President General Holiefield to explain the distribution of the funds and jobs to Michigan.
The Mack I Engine Plant in Detroit, which makes 4.7L V-8 engines, will receive $198 million and add up to 250 new jobs in order to produce Pentastar V-6 engines, which are used in 16 Chrysler vehicles including the Jeep Grand Cherokee, Ram 1500 and Chrysler 200.
Related: 11 best new cars in America
Chrysler will also invest $40 million in the Trenton North Engine Plant, a facility that makes 3.6L V-6 Pentastar engines, to create a production line that is suitable for both the Pentastar engine and the Tigershark I-4 engine, which is used inthe Dodge Dart.
By March 2013 1,000 jobs will be added to the Warren Truck Assembly Plant, which specializes in the Ram 1500, for a third shift to help with production.
Holiefield said it is a monumental day for the company which is now "pulling this phoenix up from the ashes so that it will rise."