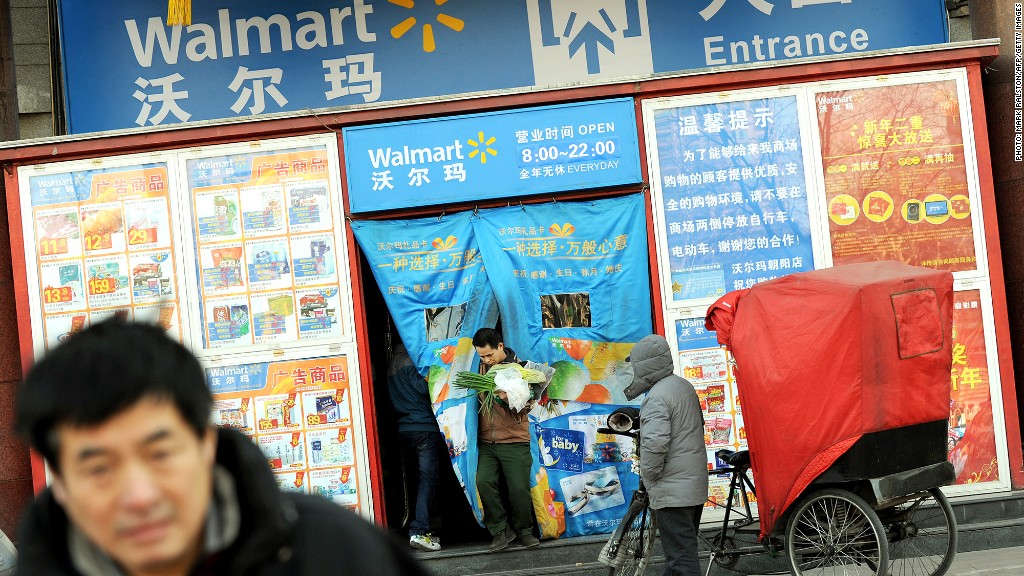 Wal-Mart is expanding its investigation of alleged corrupt business practices beyond Mexico to other nations, the company said on Thursday.
The company said that its investigations regarding allegations of potential Foreign Corrupt Practices Act (FCPA) violations now extend to include Brazil, China and India.
Wal-Mart (WMT) spokesperson David Tovar said that the company has spent more than $35 million on its global FCPA compliance review efforts over the past 18 months.
Last spring, Wal-Mart said it had been conducting an "extensive investigation" since 2011 into its compliance with a federal law that prohibits American companies from bribing foreign officials. The investigation stems from allegations that Eduardo Castro-Wright, the former CEO of Wal-Mart de Mexico and former head of Wal-Mart U.S., orchestrated $24 million worth of alleged bribes in Mexico to streamline construction projects, dating from 2005.
Related: Wal-Mart's biggest blunders
"We will not tolerate noncompliance anywhere or at any level of the company," Tovar said in a statement. "We are working diligently to strengthen our compliance programs and dedicating considerable resources to this effort."
Shares of Wal-Mart were down 3% in premarket trading despite reporting slightly better-than-expected third quarter earnings early Thursday and raising the low end of its full-year earnings guidance.