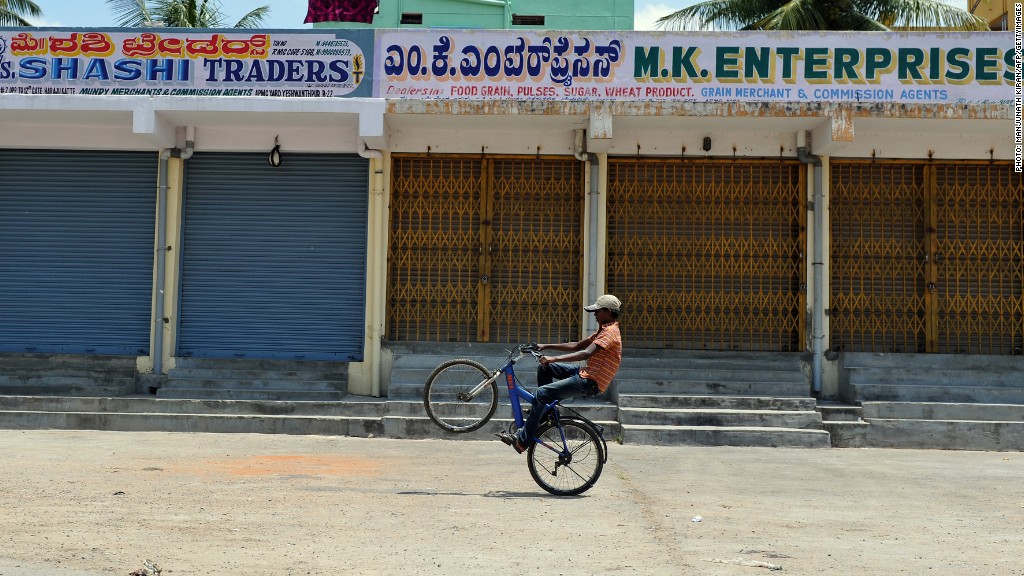 Long wary of foreign investment, India has begun to usher in a set of reforms that will allow international corporations to gain a foothold and open up the retail sector in the world's second most populous country.
Restrictions on Wal-Mart and other mega-retailers were lifted in September, along with barriers to investment in the aviation and broadcast media industries. A month later, the government proposed increasing the amount of foreign investment allowed in Indian insurance and pension schemes.
The reforms are among the most aggressive in decades, yet still require foreign operators to partner with Indian companies.
In addition, large retail operators will only be permitted to open stores in the 53 cities with a population greater than one million people. And states retain the right to veto the new initiatives.
For reformers, the changes mean an end of policy stagnation, and a political victory over opposition leaders who fear large retailers will force the closure of small, family-owned shops.
The political divisions, in a narrow sense, follow the contours of the debate over big-box retailers in the United States, which has long pitted small business owners and unions against large corporate interests with limited local experience.
India's central government had tried in the past to institute reforms, only to reverse course in the face of mass protests and stiff political opposition. This time, it appears the reforms will stick.
Some global companies have already moved to take advantage of the more open stance. Starbucks (SBUX), which has operated in China for 13 years, recently opened its first set of stores in India. And Diageo, the owner of Johnnie Walker and Guinness, took a 53% stake earlier this month in India-based spirits maker United Spirits.
The changes come at a crucial time for India. The International Monetary Fund said last month that the growth outlook for India is "unusually uncertain" after a disappointing first half of the year, caused in part by a sharp drop in consumer confidence. After years of rapid growth, the economy is expected to expand by only 5% this year.
Still, the IMF said the recent investment reforms, taken together, could boost the economy in 2013.
"There is a cautious optimism," said Ankur Bisen, vice president of retail at Technopak consultancy. "There are economic realities that drive policy, and the government has done the right thing for the economy."
Related: Asia to power global trade growth
Technopak estimates the reforms will create an $80 billion market for foreign companies by 2021 in the retail sector alone. The consultancy also takes a rosy view of the affect on employment, estimating the new policies will create 9 million jobs in the independent retail sector over the next decade, while foreign investment will add another 2.5 million.
Technopak also makes the case that rising market share for large corporations will drive down trade in counterfeit goods and discourage tax cheats, who currently thrive in India's cash-heavy economy.
Yet challenges remain. The list of foreign companies with the tools necessary to launch operations in India is relatively short.
"It is not easy to replicate an existing model from abroad and plant it in a new country," Technopak said in a report. "Resolving these [challenges] requires sustained capital deployment and patience for returns over a long time."
Bisen said that Ikea, Volkswagen (VLKAF) and Wal-Mart (WMT) are well positioned in the country, and have the international experience necessary to navigate India's unique challenges.
"This debate was formerly based around emotion, rather than logic," he said . "We are making progress in that sense."