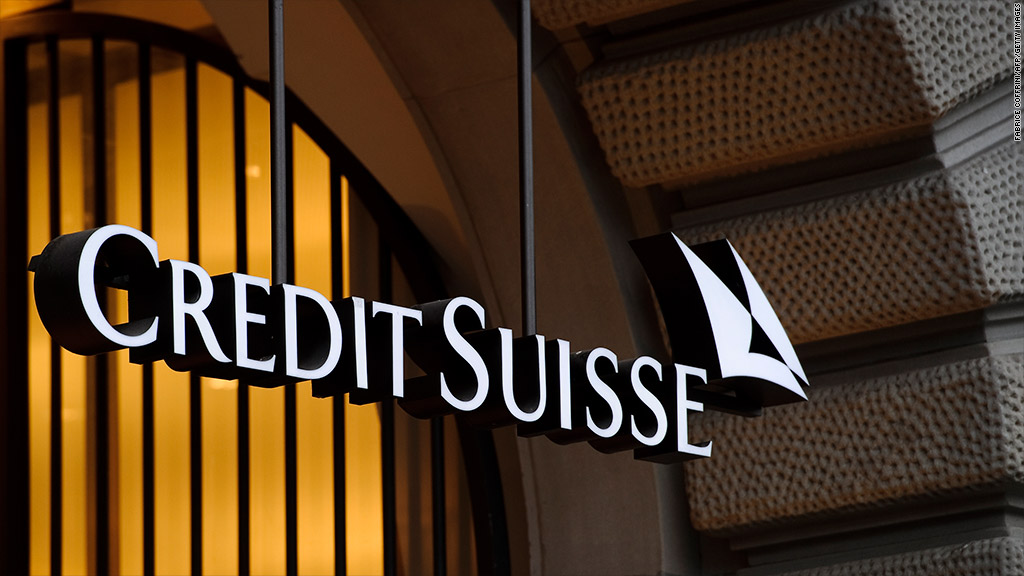 New York Attorney General Eric Schneiderman filed a lawsuit Tuesday against Credit Suisse, alleging that the bank repeatedly defrauded investors in sales of mortgage-backed-securities.
The suit marks the latest effort by government officials to hold Wall Street firms accountable in connection with the financial crisis. Schneiderman co-chairs a task force announced earlier this year by President Obama to address the issue, with a specific focus on mortgage-backed-securities.
These securities, which derive their cash flows from pools of mortgages, were a central part of the crisis, prompting huge losses for banks and investors when the housing market went bust. Schneiderman alleges that in 2006 and 2007, Credit Suisse sponsored mortgage-backed-securities worth $93.8 billion that, as of August, had suffered $11.2 billion in losses.
The lawsuit seeks damages to recoup these losses, as well as additional relief, meaning Credit Suisse (CS) could be on the hook for a massive penalty compared with most crisis-related cases.
Last week, Credit Suisse paid $120 million to settle allegations from the Securities and Exchange Commission that it failed to disclose its practice of collecting cash settlements from mortgage originators for loans that went bad without passing on the proceeds to the investors who bought the related securities. The bank was also accused making misstatements in its SEC filings about when it would repurchase problem loans from investors.
New York's new suit claims Credit Suisse deceived investors by leading them to believe that the loans in its mortgage-backed-securities "had been carefully evaluated and would be continuously monitored."
In fact, Schneiderman alleges, the bank "systematically failed to adequately evaluate the loans, ignored defects that its limited review did uncover, and kept its investors in the dark about the inadequacy of its review procedures and defects in the loans."
"It's not about one deal or five deals or ten deals," Schneiderman said in a conference call with reporters Tuesday. "It's about their entire course of conduct in the residential mortgage-backed-securities business."
Credit Suisse said it planned to fight the lawsuit in court.
"We firmly reject this complaint which recycles baseless claims from private lawsuits and uses an inaccurate and exaggerated number," spokeswoman Victoria Harmon said in an email.
Credit Suisse shares were down 1.8% on Tuesday afternoon.
Related: Shadow banking grows, regulation coming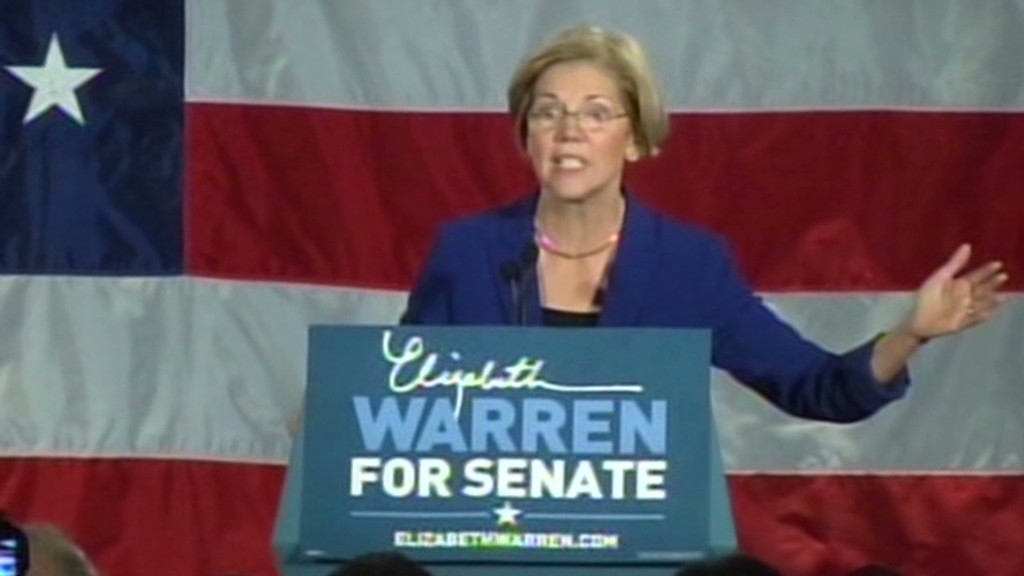 Last month, Schneiderman sued JPMorgan (JPM) over similar conduct, claiming that mortgage-backed-securities issued by Bear Stearns in the years 2006 and 2007 alone have suffered some $22.5 billion in losses. JPMorgan acquired Bear Stearns in 2008 in a deal backed by the government.
Some observers have criticized Obama's mortgage-fraud task force as a belated effort that so far has done nothing to reverse the failure to hold individuals from big banks responsible for contributing to the crisis. Schneiderman said Tuesday that there was "still an opening" to bring charges against individuals.