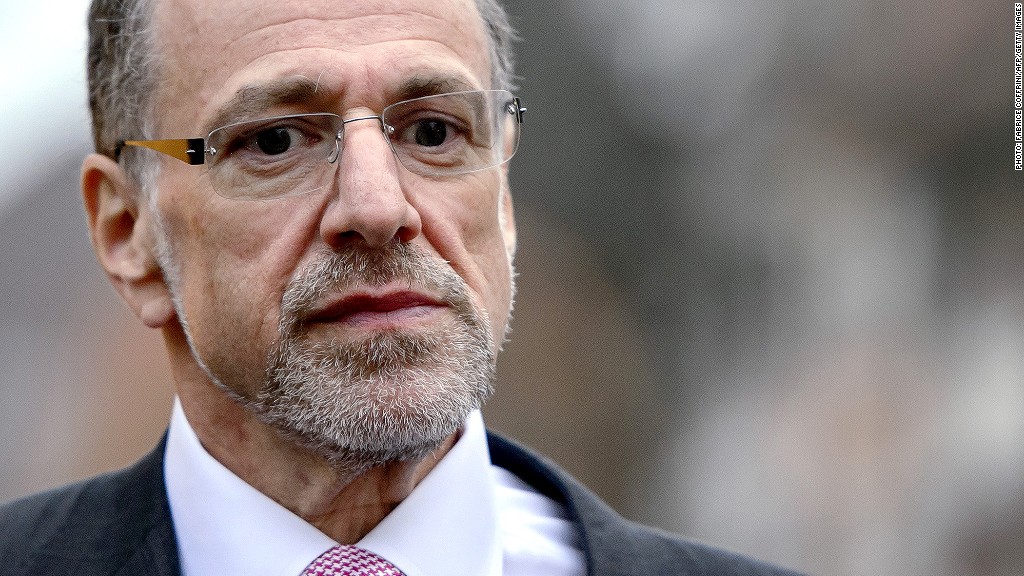 Shareholders in mining group Xstrata have blocked bonuses worth about $220 million promised to top executives as an incentive to stay at the company after its takeover by commodities trader Glencore.
Among shareholders eligible to vote, 78% opposed a motion to approve the merger with the incentive payments. A second motion was passed allowing the deal to proceed without the "golden handcuffs."
Glencore shareholders gave their approval earlier Tuesday.
Responding to the defeat, Xstrata Chairman John Bond said he would resign once the merger had been completed and a successor identified. Chief Executive Mick Davis said he regretted the vote against the payments because it added "unnecessary risks to the merged company's future value proposition."
The takeover is one of the biggest in mining and could lead to further consolidation in the industry. It was announced in February but ran into opposition from shareholders concerned about the price and the proposed retention payments.
Related: Xstrata board backs massive Glencore merger
It still requires the approval of competition authorities in Europe, China and South Africa. The European Commission is expected to announce on Nov. 22 whether it will launch a detailed review of the transaction.
Under the revised terms of the deal, Xstrata shareholders will receive 3.05 Glencore shares for each share they hold. The companies said the price marks a 17.6% premium over the value of Xstrata shares on February 1.
Glencore employs nearly 60,000 people and has interests in a range of commodity markets including metals and minerals, as well as wheat, corn, oil seeds and sugar. The company went public last year and is listed on London's FTSE 100 and in Hong Kong.
Xstrata is the world's fourth-largest copper producer and one of the largest zinc and nickel miners. It employs some 70,000 people, and posted a 2011 net profit of $5.7 billion on nearly $34 billion in revenue.
Glencore Chief Executive Ivan Glasenberg will take control of the company six months after the merger is complete.