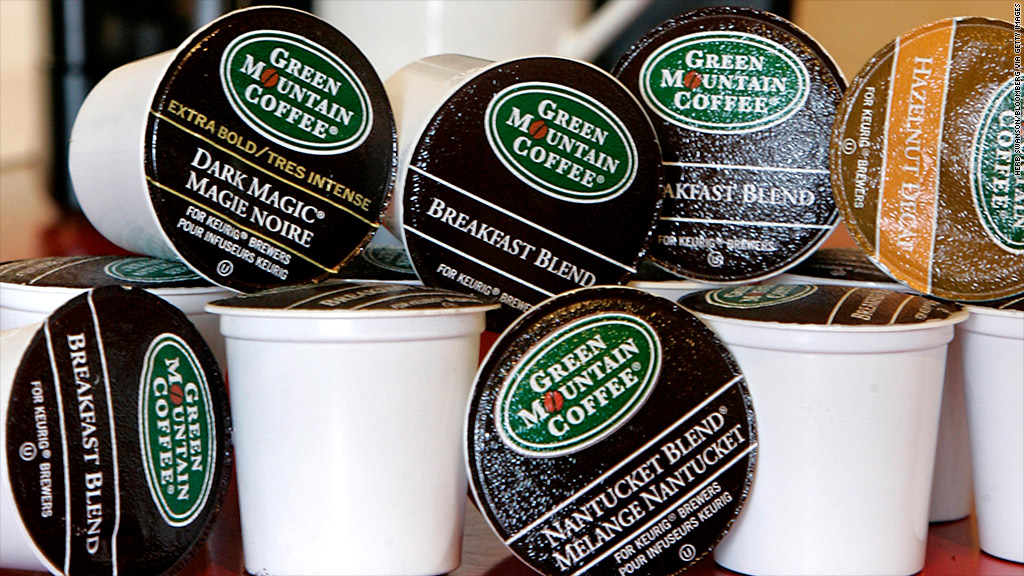 Green Mountain Coffee Roasters, maker of single serve K-cups, said Tuesday that
Coca-Cola

(CCE) executive Brian Kelley would become its next president and CEO.

Kelley will succeed Larry Blanford, who had already announced plans to step down as CEO earlier this year.

Before his time at Coca-Cola, Kelley served as CEO of relocation company SIRVA and clocked time as an executive at both Ford (F) and General Electric (GE).

Green Mountain's (GMCR) stock jumped 6% Tuesday, after rising 11% Monday ahead of the announcement. Suntrust Robinson analyst Bill Chappell upgraded Green Mountain to a buy Tuesday, saying in a research note that the company's new CEO gives the coffee company a "new lease on life."

Green Mountain's shareholders have been on a wild ride since October 2011, when David Einhorn, the hedge fund manager best known for being one of the first to shed light on the extent of Lehman Brother's troubles, delivered a scathing rebuke of the company's accounting practices during a conference presentation.

Until then, Green Mountain's stock was one of the best performers as consumers appeared to have an insatiable thirst for the company's K-cups.

Following Einhorn's comments, Green Mountain has stumbled, repeatedly missing sales targets in its quarterly earnings. Its stock is now more than 75% off its 2011 highs.

Related: Einhorn: Short Chipotle, go long GM

Over the past year, Green Mountain has introduced a host of new products, including most recently an at-home espresso machine.

So far, none of those products have ignited much interest from consumers and the company continues to wrestle with new competition for single serve coffee makers.

Coffee giant Starbucks (SBUX) became a formidable competitor in March, when it introduced its own Verismo machine.

Still, Suntrust's Chappell believes the single serve coffee machine market remains underpenetrated, with only 15% of households owning one. He's betting that Green Mountain's Keurig systems could see strong sales this holiday season.

Kelley will start his position on December 3, after Black Friday but in time for the bulk of the holiday season.