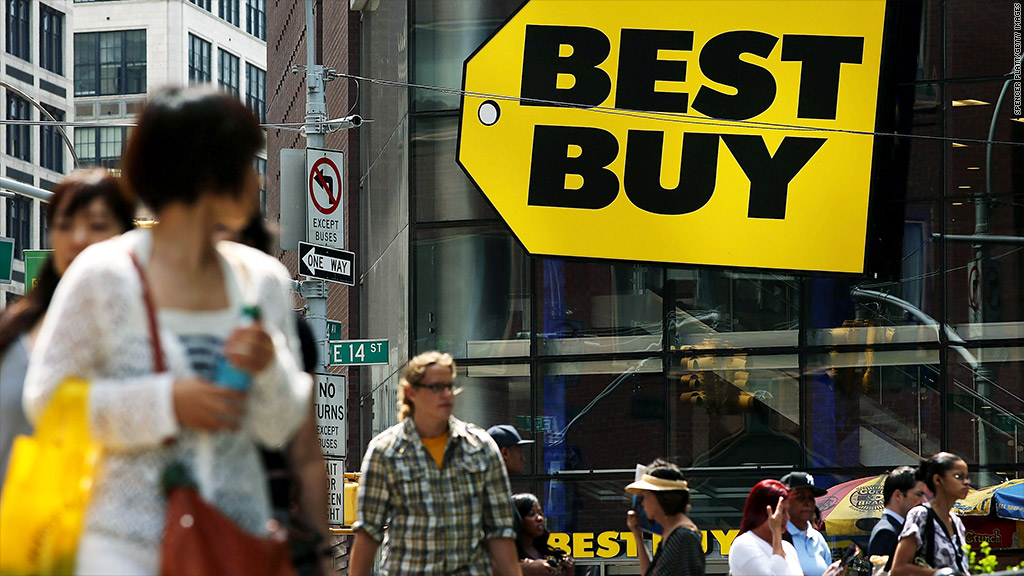 Embattled electronics retailer Best Buy is coming up on the holiday season with a lot of ground to make up, after reporting third-quarter earnings and sales Tuesday that CEO Hubert Joly calls "clearly unsatisfactory."
The Minneapolis-based company said that it earned $12 million, or 3 cents a share, from continuing operations in the quarter ended Nov. 3. That was down 97% from a year earlier. Sales at stores opened last year dropped 4.3%, and revenue declined by 3%.
The company also lowered its full-year guidance, saying that it expects to generate free cash flow in the range of $850 million to $1.05 billion, compared to the $1.25 billion to $1.5 billion range it reported in August.
The earnings were below even the lowered expectations on Wall Street, following the company's warning last month that third-quarter profit would drop by at least 10%.
Shares of the company were down more than 4% in premarket trading.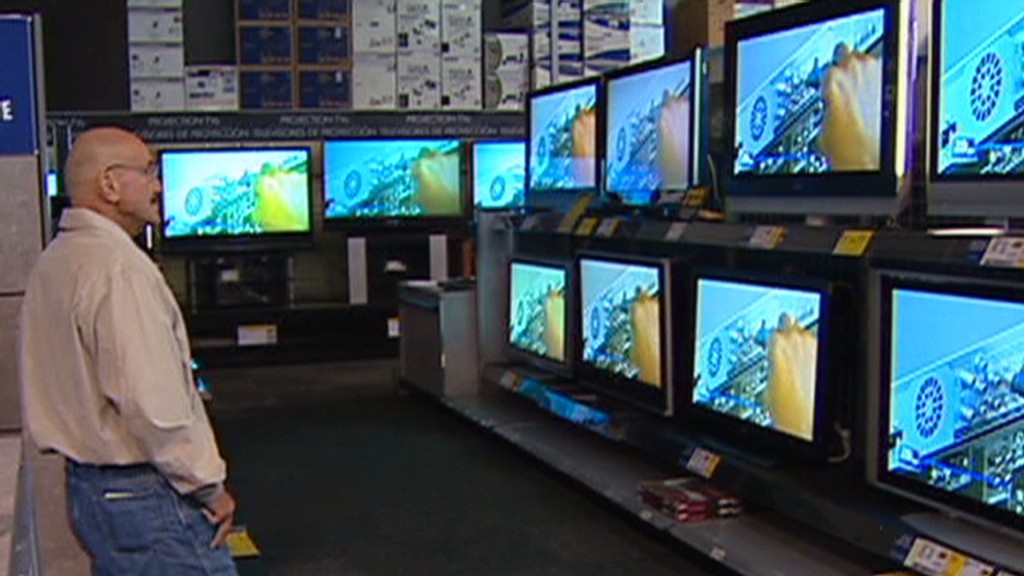 The company's stock was already down 42% so far this year, as investors lost faith that the company will be able to revive itself.
In recent years, Best Buy has struggled in the face of competition from online retailers such as Amazon (AMZN), and big box stores such as Wal-Mart (WMT) and Target (TGT).
One of its greatest obstacles, particularly as online shopping continues to take over a larger share of personal spending, is that Best Buy has become somewhat of a showroom for online retailers. Customers can see items they want to purchase in person at Best Buy before going home to buy them at lower prices online.
Related: The Best Buy-out just got harder
The challenge to keep up with these deep discounters becomes particularly hard as retailers pull out all the stops to win over customers this holiday shopping season.
The company has also had a management shakeup to deal with. In August, Best Buy hired former travel executive Hubert Joly as its CEO. The company has gone through months of uncertainty, triggered by the abrupt departure of former CEO Brian Dunn in April after an internal investigation into his relationship with an employee.
Last month, Best Buy also announced that its head of U.S. business and executive vice president of U.S. operations were leaving the company. It appointed Shawn Score to lead the U.S. retail stores business.