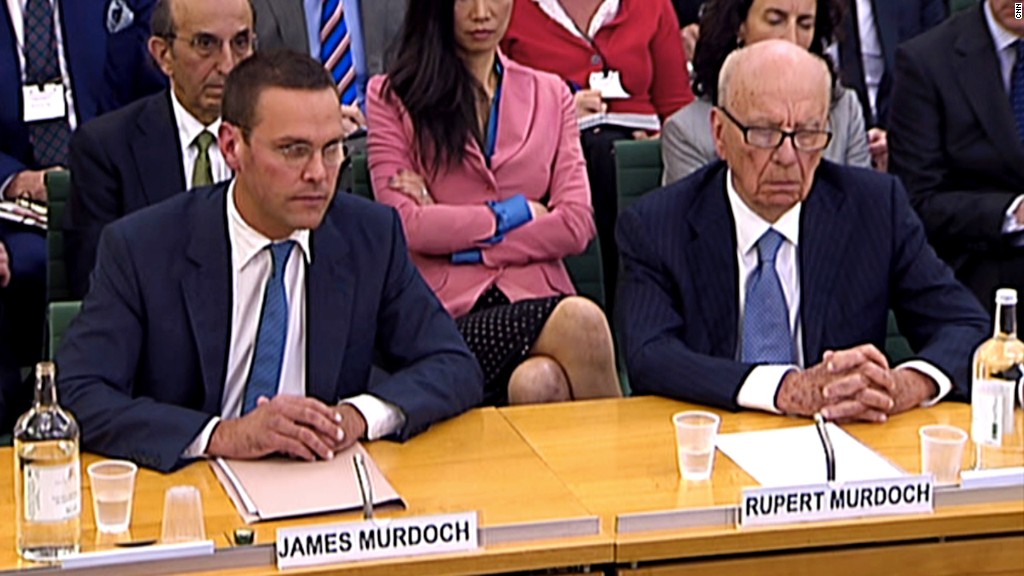 Four former News Corp. journalists were charged with bribery Tuesday -- the latest development in the scandal that forced the company to close one of its papers and led to plans to spin off the company's print operations into a separate company.
The latest U.K. charges could increase the chance that News Corp. itself will face problems in the United States as well, since the U.S. Foreign Corrupt Practices Act makes it illegal for companies here to engage in bribery of foreign officials.
The charges announced in London were against Andy Coulson, who was an editor at the News of the World and later served as spokesman for British Prime Minister David Cameron, as well as Clive Goodman, who was the royal correspondent for News of the World. They are accused of bribing officials to get, among other things, a palace phone directory with contact details for the royal family.
Also charged were Rebekah Brooks, who was editor at the tabloid The Sun during the time in question and later headed the News Corp. unit overseeing its U.K. newspapers, and John Kay, who was chief reporter at The Sun. They're charged with bribing of a British defense official.
Related: Dozens of U.S companies face bribery probes
News Corp., which closed News of the World after the phone hacking scandal involving the papers broke, did not respond to request for comment on the latest charges. The company had previously disclosed in filings with the Securities and Exchange Commission that it was under investigation for allegations of "inappropriate payments to public officials."
The company announced in June that it was planning to split into two companies. One would house its print operations, which include newspapers and book publishing, while the other would contain television and film properties. Rupert Murdoch, the company's largest shareholder, will remain chairman of both companies.
Shares of News Corp (NWS) have risen 9% since that announcement, and 34% year to date, despite the ongoing phone hacking scandal.
The stock was slightly lower in U.S. trading Tuesday, but it's unlikely the shares were moving on the criminal charges. The company announced that it was acquiring 49% of the YES Network, in a deal that values the New York-based regional sports network at $3 billion.