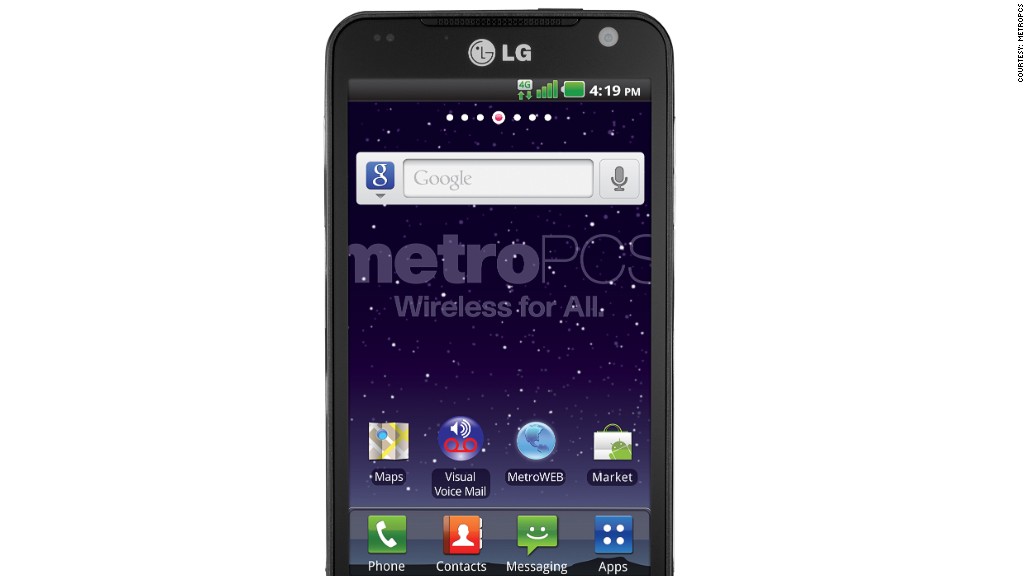 In a long, drawn-out dating process reminiscent of reality TV show "The Bachelor," MetroPCS explored its options with almost every potential suitor in the country before finally settling on T-Mobile last month.
The discount wireless carrier entertained strategic partnership or takeover discussions with at least nine different companies, MetroPCS revealed in a regulatory filing on Friday.
The struggling -- though still profitable -- regional cell phone carrier did not name the other companies, but it dropped enough clues to help identify them. Since 2009, MetroPCS appears to have negotiated with Dish Network (DISH) (and two companies that Dish has since bought, including DBSD and Terrestar), Leap Wireless (LEAP), U.S. Cellular (USM), AT&T (T), Sprint (S) and Verizon (VZ) prior to agreeing to merge with T-Mobile.
It also hinted at the kind of twist that thrills dating show fans: A rejected suitor might jump back into the fray. The regulatory filing insinuated that Dish and Sprint could still return with a counter-offer. Shares of MetroPCS (PCS) rose slightly on Monday on the news.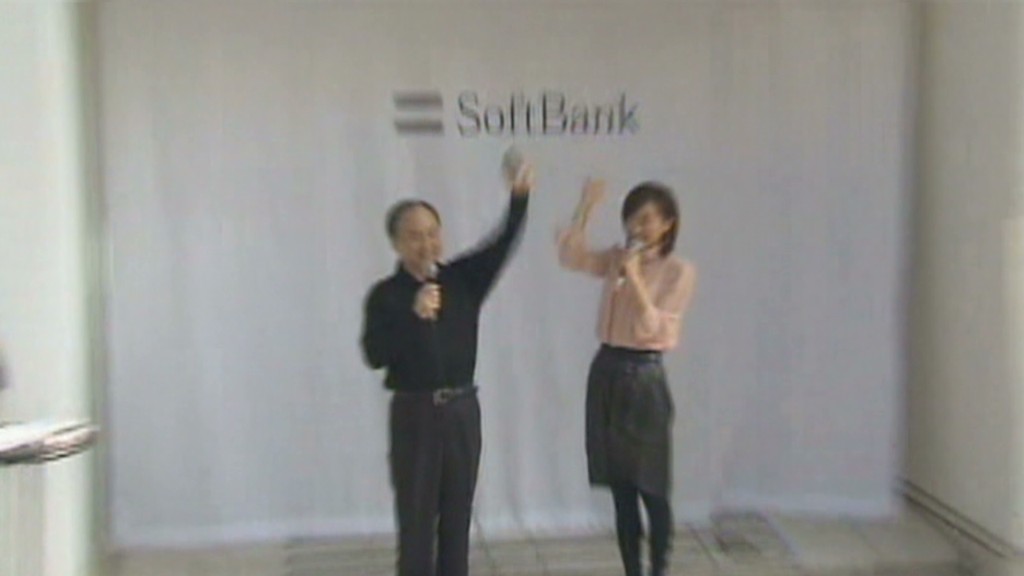 "The door remains open for MetroPCS to receive a superior bid," said Brett Feldman, telecom analyst at Deutsche Bank.
Dish (labeled as "company C" in the filing) has long stated that it would like to get into the wireless business, and Sprint ("company G") was widely rumored to have been in negotiations with MetroPCS earlier this year.
At $11 per share, according to the filing, Dish's 2010 bid for MetroPCS was higher than T-Mobile's and is slightly more than the price at which MetroPCS is currently trading. The negotiations bogged down and ultimaitely fell apart.
Deutsche Bank's Feldman said he doesn't expect Dish to make another offer for MetroPCS, since the satellite TV company was probably just making an opportunistic offer based on the carrier's low share price. But Kevin Smithen, a telecom analyst at Macquarie Securities, said that a Dish counter-bid can't be ruled out.
MetroPCS said that a Sprint counter-offer is much more probable, calling company G "the most likely alternative bidder to T-Mobile." After hearing rumors of the T-Mobile deal, Sprint reached out to MetroPCS as recently as Oct. 2 -- a day before the T-Mobile merger was announced publicly. Sprint said that it would consider submitting a new offer in "several weeks," so long as the breakup fee to T-Mobile wasn't overly large. MetroPCS would be required to pay a $150 million if it accepts a counter offer.
Less than two weeks later, Sprint struck its own megadeal, agreeing to sell 70% of the company to Japanese tech giant SoftBank.
That deal still has to be approved by Sprint's shareholders. Macquarie's Smithen thinks that Sprint could be holding off on starting a MetroPCS bidding war until it feels more certain that shareholders won't revolt and reject one or both proposed deals.
But Sprint shares have fallen 10% from the highs reached when the Softbank deal was first announced, so shareholders are now far less likely to reject the Softbank takeover, Smithen believes. That could free Sprint's management to chase after MetroPCS.
The last twist is the juiciest: MetroPCS hinted that it might not be satisfied with just one mate.
Leap's stock also shot up Monday, after MetroPCS hinted that it might still be open to scooping up the regional carrier after its T-Mobile deal is completed. In the filing, the company said it was in negotiations with Leap as recently as June, but unlike the other negotiations, MetroPCS never said talks with Leap were terminated.
It looks like this saga is just beginning.