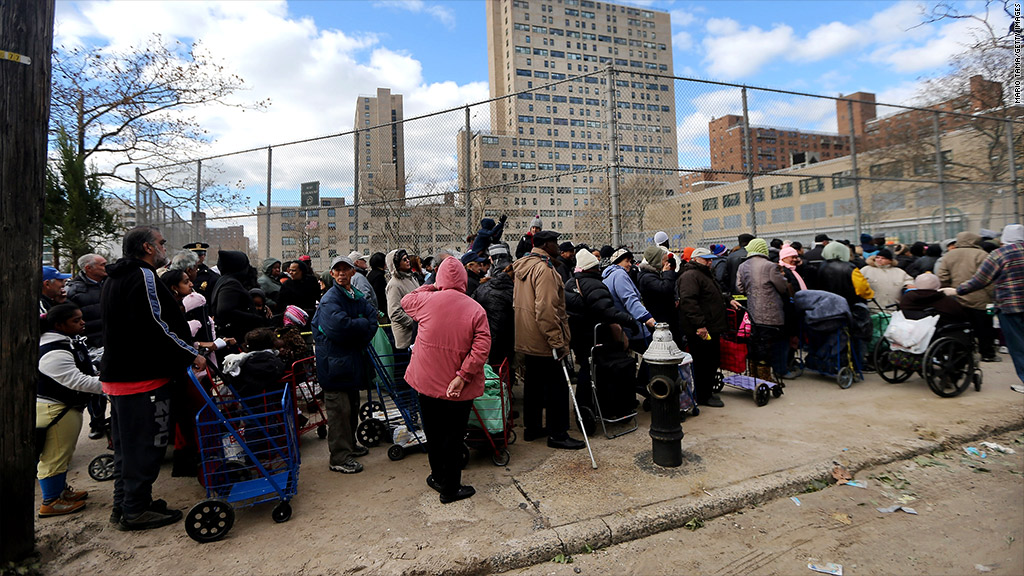 Claims for unemployment benefits fell last week following an earlier surge related to Superstorm Sandy.
About 410,000 people filed for first-time unemployment benefits during the week ending November 17, down 41,000 from the previous week, the Labor Department said Thursday.
Revised data show during the week ending November 10 initial claims spiked by 90,000. About 84,000 of those claims came from New York, New Jersey, Pennsylvania and Connecticut and were primarily due to the storm, the Department of Labor said in a release.
Overall, that marked the largest increase in a single week since September 2005, in the wake of Hurricane Katrina.
Superstorm Sandy hit the tri-state area on Oct. 29, causing widespread and prolonged power outages that resulted in a delay in those filing for first-time unemployment benefits. It also caused temporary layoffs for others as their employers were forced to close.
Hourly and contract workers who weren't being paid while they were out of work could file for unemployment benefits, even if the layoffs were temporary.
It will likely take a few more weeks before initial claims fall back to pre-storm levels. In the four weeks before Sandy, it was common for the states to process an average of 367,000 new claims for unemployment benefits each week.
Excluding the impact from Sandy, it looks as if initial claims would have continued to hover around that level.
"There appears to be little underlying deterioration in labor market conditions in recent weeks. That's the good news," Sal Guatieri, senior economist with BMO Capital Markets said in a research note.
"The bad news is that there has been no improvement, either, which can be blamed partly on uncertainty relating to the fiscal cliff," he added.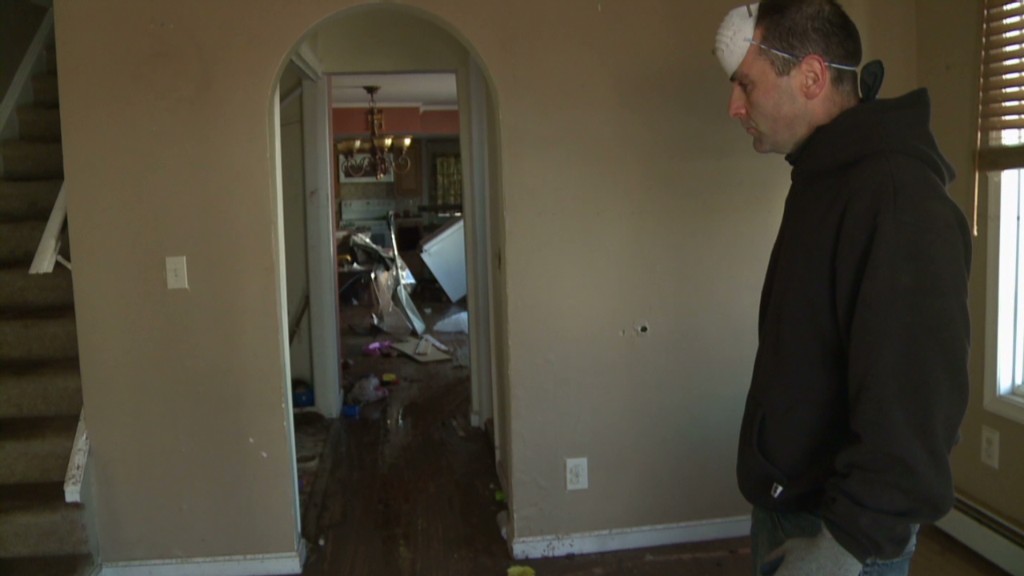 The national unemployment rate was 7.9% in October, as 12.3 million people were counted as officially unemployed. However, not all of those people receive benefits.
As of the latest week available, 3.3 million people filed claims for their second week or more of jobless benefits. That's down almost 300,000 from a year ago.