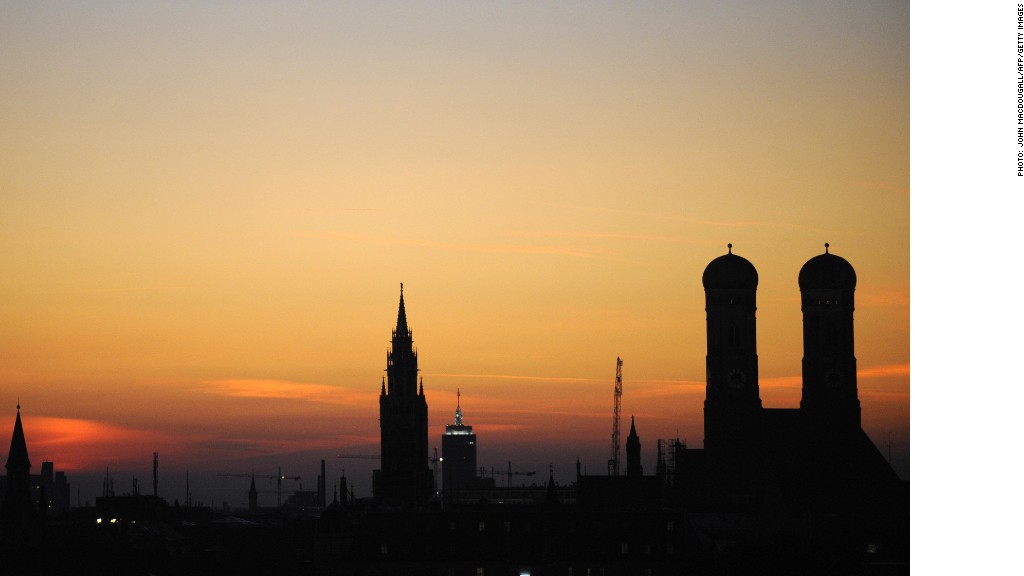 The German economy is showing signs of resilience, after growth slowed in the third quarter, as companies look beyond the eurozone crisis to brighter prospects in China and the United States.
The Ifo business climate index published Friday rose to 101.4 in November, from 100 in October, showing its first month-on-month gain since March.
Companies expressed greater satisfaction with their current situation and were slightly less pessimistic about the future.
"The German economy is holding up in the face of the euro crisis," said Ifo Institute president Hans-Werner Sinn.
German growth has been hampered by the recession in the eurozone, with gross domestic product expanding by just 0.2% in the third quarter, compared with 0.3% in the second and 0.5% in the first.
Related: Eurozone risks on the rise
Economists expect Europe's powerhouse to contract in the fourth quarter. But the Ifo survey of some 7,000 companies in manufacturing and trade suggests it should avoid following many of its regional trading partners into recession.
"To the contrary, the creeping decoupling from the rest of the eurozone -- only one third of German exports currently go to eurozone peers -- enables the economy to benefit quickly from any rebound of the global economy," said Carsten Brzeski, senior economist at ING. "In this regard, latest signs of improvement from the US and China were good news for German companies."
China posted third quarter GDP growth at an annual rate of 7.4%, way below its long-term average of around 10%. But recent data point to a rebound in the fourth quarter.
HSBC's purchasing managers' index published Thursday showed China factory output accelerating.
U.S. growth picked up in the third quarter and there is evidence of a sustained recovery in the housing sector.
Related: Service sector adds to eurozone gloom
But the German economy still faces considerable headwinds, as reflected in deteriorating confidence in the country's service sector.
PMI data this week showed the sharpest fall in activity in Germany's services industry since June 2009. The outlook was the most pessimistic since March 2009, as firms worried about leaner client budgets and the impact of the eurozone crisis on investment decisions.
Ifo's separate survey of some 2,500 service sector firms confirmed that the outlook was deteriorating. The overall climate reading slipped to 8.5 in November, down from 9.1 in October.