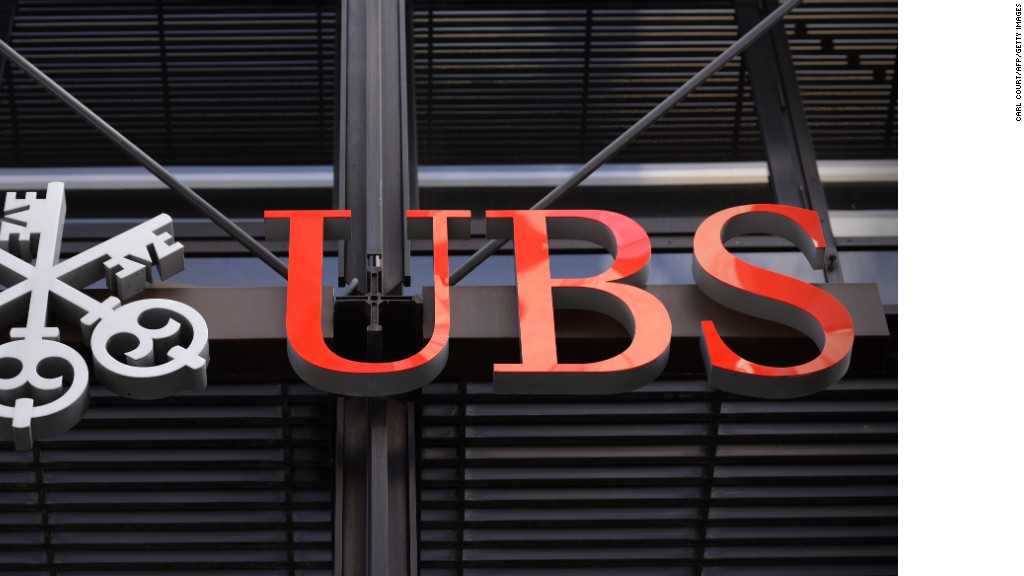 British regulators have fined UBS nearly $50 million, and Switzerland may force the bank to raise more capital, after it failed to prevent a rogue trader running up $2.3 billion in losses last year.
Kweku Adoboli, a trader on the bank's exchange traded funds desk in London, was found guilty last week of two counts of fraud and sentenced to seven years in prison for his role in Britain's biggest trading scandal.
The Financial Services Authority (FSA) and the Swiss Financial Market Supervisory Authority (FINMA) said a joint investigation into the case had revealed serious deficiencies in risk management and controls at UBS' investment bank.
"UBS failed to question the increasing revenue of the desk and failed to ensure that there was a corresponding increase in the controls in place over the desk," said Tracey McDermott, the FSA's director of enforcement and financial crime. "As a result, Adoboli, a relatively junior trader, was allowed to take vast and risky market positions and UBS failed to manage the risks around that properly."
The FSA fined UBS £29.7 million ($47.5 million), equivalent to 15% of the revenue of the global synthetic equities division of the ETF desk, and said the penalty would have been £42.4 million but for the bank's willingness to settle at an early stage.
UBS, which was bailed out by the Swiss government in 2008, last month announced a major overhaul, saying it would shed 10,000 jobs by 2015 and save $3.6 billion as it scales back investment banking to focus on wealth management.
Related: 9 more banks under scrutiny in Libor investigation
UBS said in a statement it had cooperated fully with the regulators since the losses were first discovered and was pleased that "this chapter has been concluded".
UBS has since disciplined a number of staff, including clawing back bonuses and other payments worth more than £34 million. It has also introduced a number of changes to the way staff are evaluated and rewarded.
FINMA, which had already imposed new controls on the investment bank in the wake of the rogue trading scandal, said Monday it would hire an audit firm to review whether the measures had proved effective. It would also be re-examining the capital base of the investment bank.
"All of these measures will take place over the next few quarters," FINMA spokesman Tobias Lux told CNNMoney.
The regulators' investigation found Adoboli used one-sided internal futures positions, delayed booking of transactions and fictitious deals to conceal the extent of his unauthorized trading.
But it also found serious weaknesses in UBS trading and risk management systems, and in the supervision of the desk. Managers were aware that risk limits were being breached but failed to take disciplinary action or investigate further.