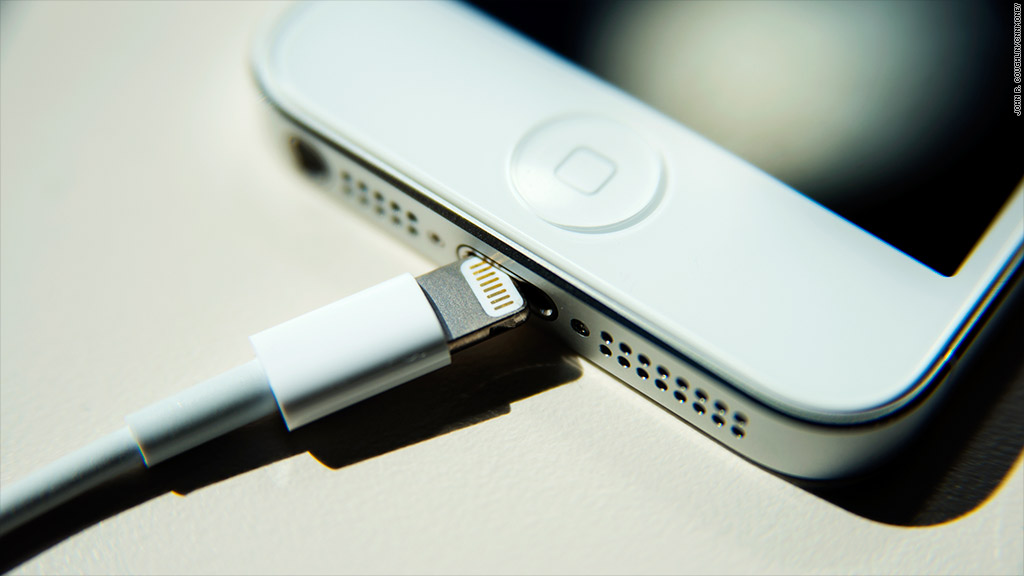 Apple officially landed the European trademark over the weekend on the Lightning name for its new mobile connector, but local regulatory filings show that Apple had to buy the rights from motorcycle maker Harley-Davidson.
As the patent blog Patently Apple first reported, Harley had been granted the Lightning trademark in Europe in 2005 for a line of motorcycles and parts, though it doesn't appear that the company ever brought any bikes to market with that name. Harley-Davidson (HOG) did not respond to a request for comment.
Apple (AAPL) was officially granted two European trademark registrations for "Lightning" on Nov. 24. The trademarks were only partially transferred from Harley, meaning that Hogs could carry the Lightning name in the future.
Financial terms of the deal weren't disclosed.
The trademarks Apple received cover a broad list of items, from motorcycle electrical parts and speedometers to audio and video equipment. They also cover vending machines, slot and pinball machines, Christmas tree ornaments, golf tees, cat toys, television sets and eyeglasses.
Though the list was likely generated by Harley to cover all of its potential marketing bases, the TV and eyeglasses inclusions piqued some interest in the blogosphere. Could Apple be planning an iTV, or glasses that include the Lightning connector? If so, the company is now covered -- in Europe, at least. An Apple spokeswoman was unavailable to comment for this story.
Apple unveiled its new eight-prong Lightning connector in September when the company debuted the iPhone 5. It's much tinier than the 30-pin connector that had been Apple's standard since 2003, and it now helps power the iPad Mini, fourth-generation iPad and much of the iPod lineup, in addition to the latest iPhone.
Though Apple says the smaller connector was necessary to miniaturize its product lineup, customers with legacy hardware have cried foul that Apple is charging $20 and up for an adapter. Cheap knockoffs have made their way to market, despite new restrictions put in place by Apple to prevent copycats.