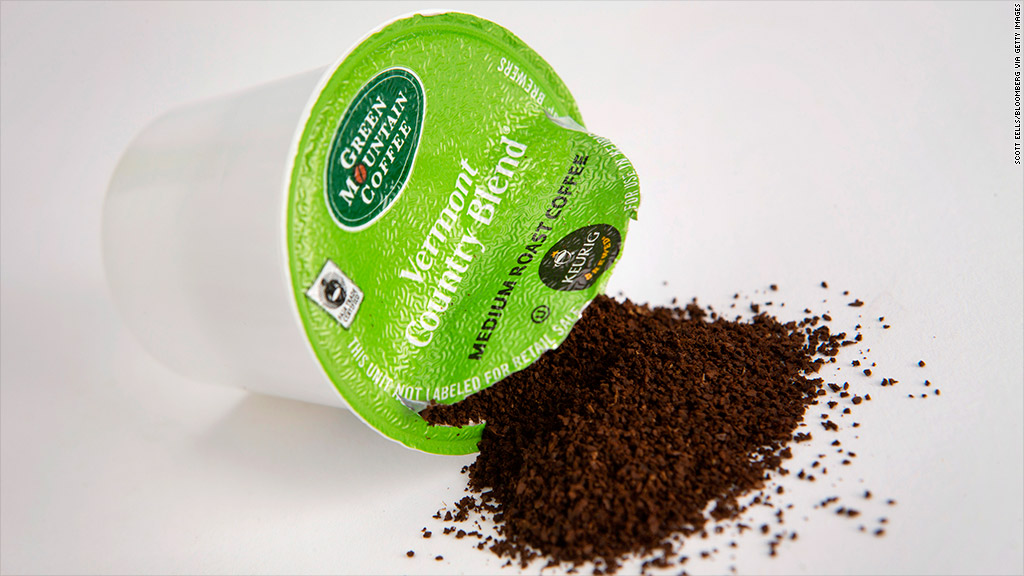 Green Mountain Coffee Roasters issued a better than expected outlook for the company's upcoming fiscal year, sending shares up 23% in early trading Wednesday.
After Tuesday's closing bell, the maker of K-cup single-serving coffee drinks said it expects to earn between $2.64 and $2.74 per share in 2013. Analysts had projected full-year earnings between $1.80 and $2.65 per share, according to estimates gathered by Thomson Reuters.
Green Mountain also predicted that net sales growth in the range of 15% to 20%, also topping analysts' expectations.
Shares of Green Mountain (GMCR) jumped 23% to $35.73 in after-hours trading, and rallied 23% out of the gate Wednesday morning.
For the fourth quarter, Green Mountain reported net income of $101 million, or 64 cents per share, up from $75.3 million, or 47 cents per share, in the same period last year. Sales rose 33% in the quarter to $946.7 million.
Green Mountain had stronger-than-expected cash flow in the fourth quarter and expects to have up to $150 million in cash next year, according to chief financial officer Frances Rathke. "We expect to continue to strategically invest in the business as demand warrants," Rathke said in a statement.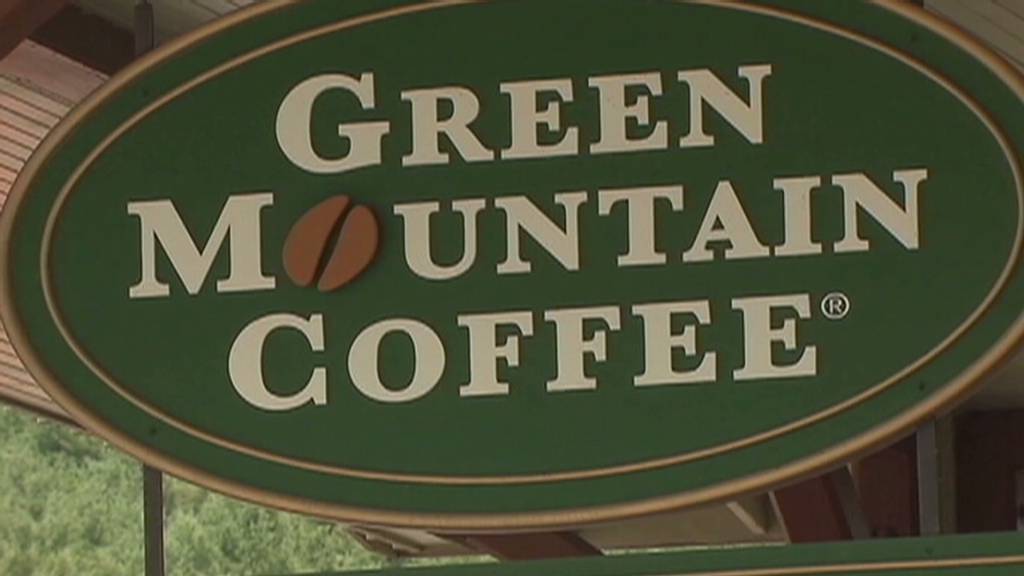 Green Mountain's shareholders have been on a wild ride since October 2011, when David Einhorn, the hedge fund manager best known for being one of the first to shed light on the extent of Lehman Brother's troubles, delivered a scathing rebuke of the company's accounting practices.
Following Einhorn's comments, Green Mountain has stumbled, repeatedly missing sales targets in its quarterly earnings. The stock has been heavily shorted and remains well below its 2011 peak, when it traded as high as $108 per share.
Green Mountain recently named Brian Kelley, a former Coca-Cola (CCE) executive, as its next president and chief executive. Kelly will take over when the current CEO, Lawrence Blanford, steps down next month.
Related: Green Mountain names new CEO
Over the past year, Green Mountain has introduced a host of new products, including most recently an at-home espresso machine.
So far, none of those products have ignited much interest from consumers and the company continues to wrestle with new competition for single serve coffee makers.
Coffee giant Starbucks (SBUX)became a formidable competitor in March, when it introduced its own Verismo machine.
-- CNNMoney's Maureen Farrell contributed to this report.