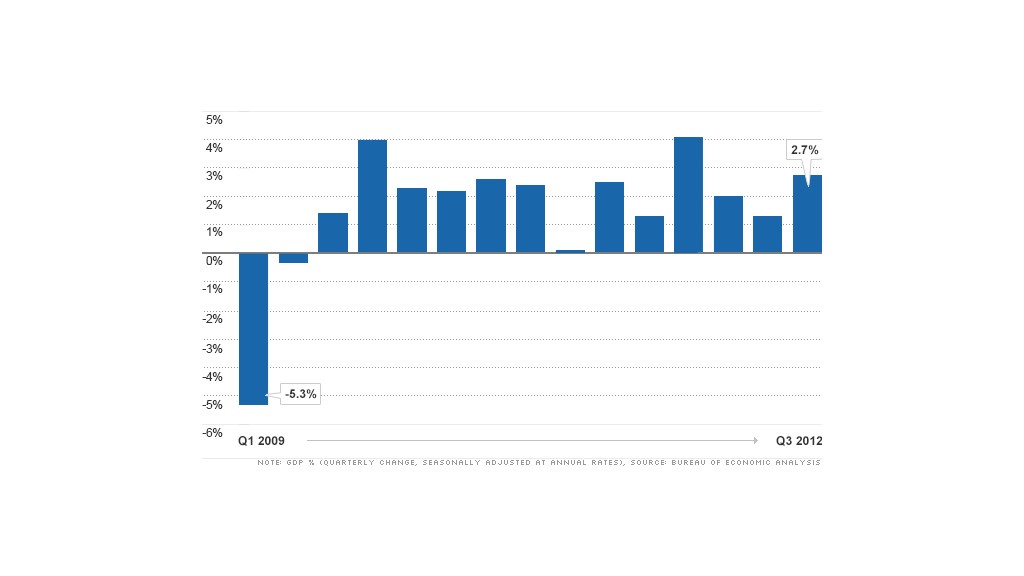 The U.S. economy grew faster than previously reported in the third quarter, as businesses built up their inventories and international trade was stronger than expected.
Gross domestic product, the broadest measure of the nation's economic health, grew at an annual rate of 2.7% from July to September, the Commerce Department said Thursday, faster than the 1.3% rate in the second quarter, and better than originally reported.
The Commerce Department estimates the quarterly GDP figures three times, and Thursday's data marks its second estimate. It had originally reported the economy grew 2% in the third quarter.
Related: World's largest economies by GDP size
The upward revision came mainly from two areas: exports were stronger than expected, growing at a 1.1% annual rate, and businesses built up larger inventories of their products.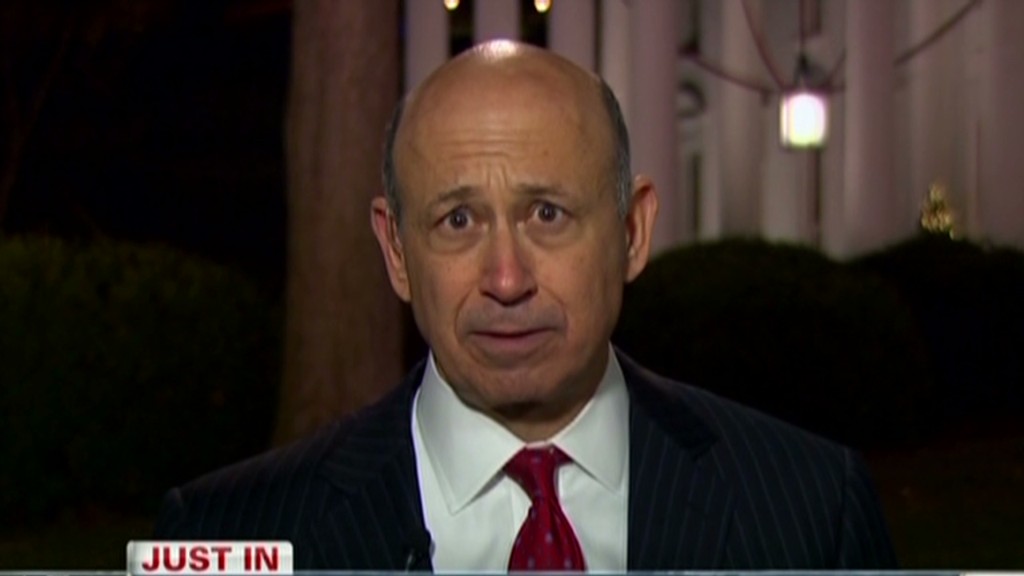 But not all parts of the report pointed to a stronger economy.
The American consumer spent less than was initially reported, particularly on gasoline and other energy-related goods. Consumer spending accounts for more than two-thirds of U.S. economic activity, and in the third quarter it grew at a 1.4% annual rate, down from the initial 2% estimate.
Corporate profits rose at a 3.5% annual rate, driven primarily by gains at financial companies. But businesses cut back on their spending during the quarter, particularly on computers, transportation equipment and structures.
Overall, GDP growth below 3% a year is not very encouraging for the job market. One major economic theory suggests that the economy needs to grow around 3% a year to bring unemployment down by one percentage point. The unemployment rate was 7.9% as of October.
Going forward, economists are expecting slower growth in the fourth quarter, due to fiscal cliff fears and the effects of Superstorm Sandy.
"A slowing trend already looks likely in the fourth quarter due to storm disruptions and because business confidence has sunk to its lowest for a year, hit in particular by uncertainty caused by the looming fiscal cliff and ongoing worries about the euro zone crisis," Chris Williamson, chief economist for Markit, wrote in a note to clients.