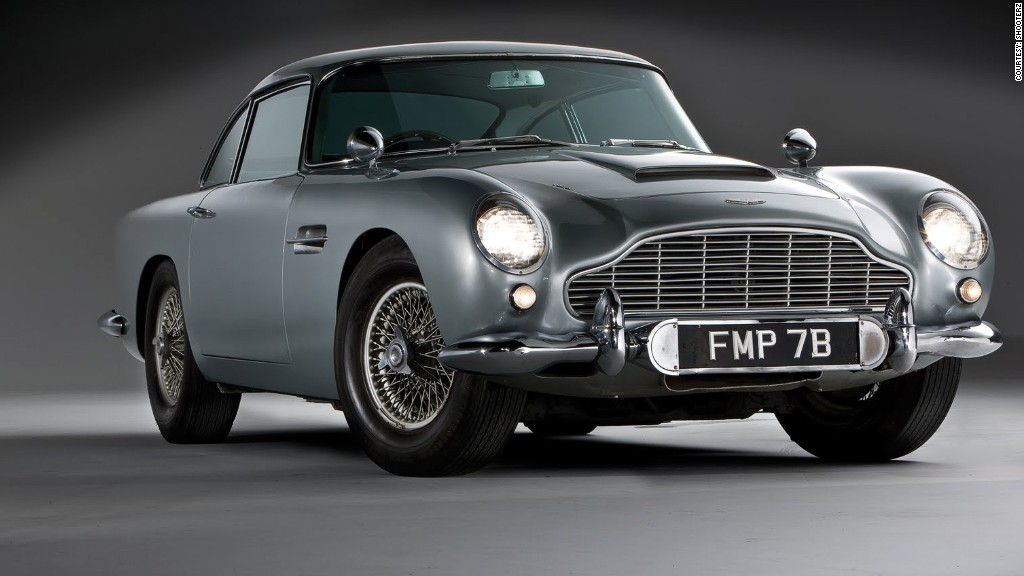 Moody's warned Friday it is weighing a downgrade of British sports car maker Aston Martin, saying it's concerned that the company best known for its appearance in James Bond films, could be close to running out of cash.
The rating agencys said it is aware that Aston Martin is in negotiations to secure more capital, which it said could provide the company the help it needs. But it said that, without that cash infusion, there are doubts about it being able to make a £14 million, or $22 million, bond payment due in January.
Moody's rating for Aston Martin is already B3, which is deep into junk bond territory.
Aston Martin was sold for $925 million by Ford Motor (F) in 2007 as the U.S. automaker shed overseas brands that had become a drain on its resources. It was purchased by an international consortium of buyers led by David Richards, founder and chairman of Prodrive, an auto racing company, John Sinders, a Texas banker and Aston Martin collector, and Kuwaiti investment firms Investment Dar and Addem Investment.
The company remains one of the few independent car makers in an industry in which most niche brands are owned by larger automakers. Moody's expressed concern about its "limited size and financial strengths compared to some direct peers."
But Moody's acknowledged Aston Martin's strong brand reputation and pricing position in the luxury car segment, its lean organization and a strong product pipeline among its strengths. Its "budget" model, a V8 Vanquish, sells for $118,000.
Related: Bond cars you can buy
The Aston Martin's reputation is helped by it being a staple of James Bond films throughout the 50-year run of movies about the fictitious British spy. The current hit Bond movie, "Skyfall," prominently features a 1964 Aston Martin DB5.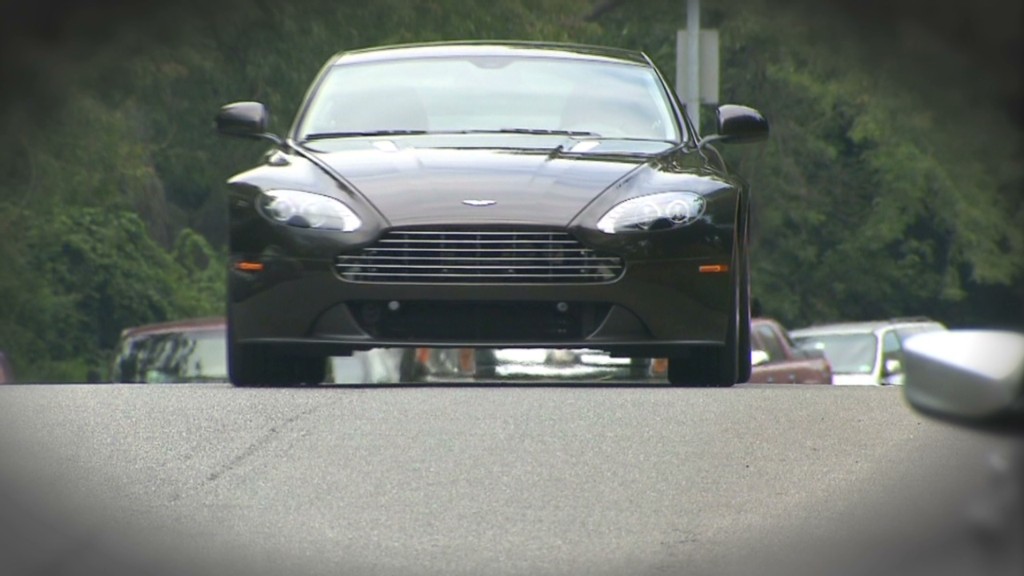 The company recently unveiled its 2014 model Vanquish, which is expected to sell for $280,000. With a carbon fiber skin and a 565-horsepower V-12 engine, the company says it needs only 4.2 seconds to reach 62 miles an hour.