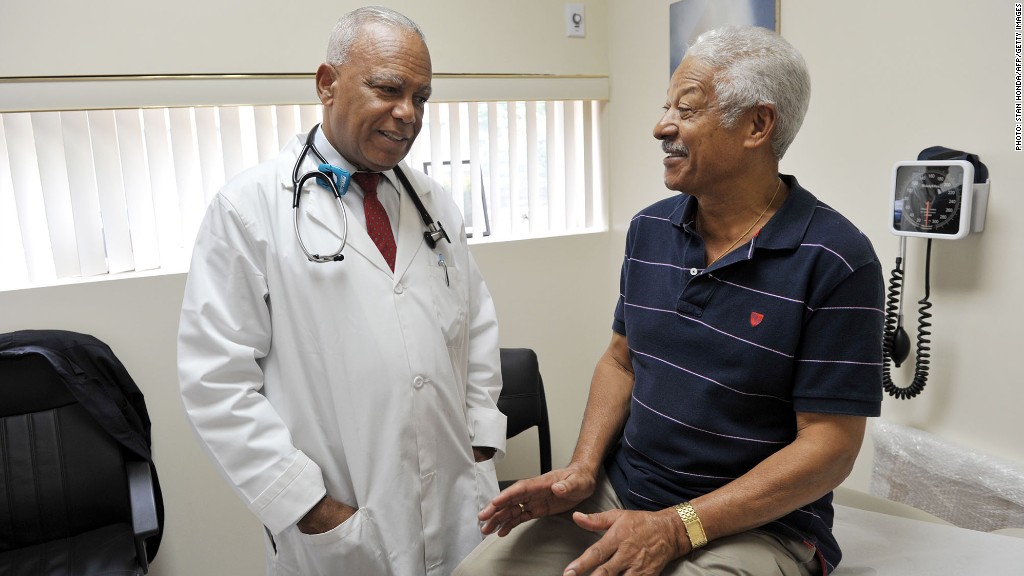 As lawmakers head into talks to avoid the fiscal cliff, doctors are watching closely.
Thanks to bad timing, the Medicare fees that doctors are paid for treating seniors has gotten tangled up in the same high-stakes deal-making to avert the fiscal cliff -- across the board tax hikes and spending cuts that kick in January.
If Congress does nothing, doctors will be reimbursed 27% less than current rates, starting Jan. 1. That could spur thousands of doctors to stop seeing Medicare patients.
It's not a situation any politician wants to see. So, Congress will likely find a way to keep rates from going up in 2013, experts from both political parties say. The question is when and how.
"This is something that's very bipartisan," said Ariel Gonzalez, director of health and family advocacy at AARP. "Folks on both sides of the aisle think (the annual rate cuts) need to be scrapped."
The problem stems from a 1997 law aimed at cutting deficits by tying the rates doctors are paid for Medicare patients to GDP growth. It didn't impact doctor rates for a few years, but in 2002 when doctors faced a 5% pay cut, they were up in arms.
Congress overrode the cuts that year, passing what's known in Washington as the "doc fix." It's become a Washington must-do every year since.
Each year, the doc fix price tag gets bigger, topping $25 billion this year, according to the Congressional Budget Office. But the cost of getting rid of it, without other reforms, could top $300 billion.
Related: 6 reasons health care costs keep going up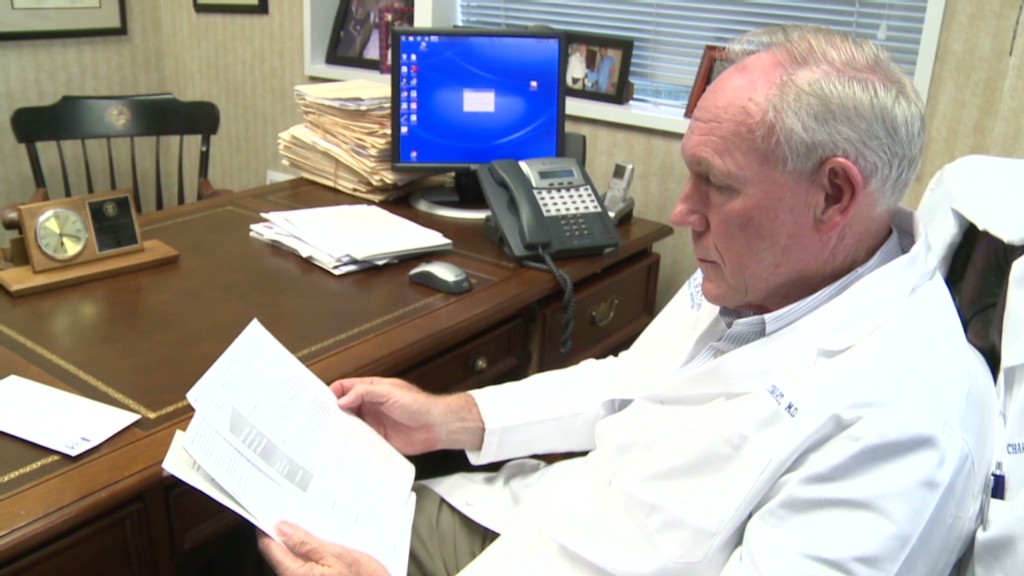 That's why stake holders, from the AARP to the doctors' lobbying group the American Medical Association want Congress to permanently rework the formula in a way that's fair to doctors and taxpayers, who ultimately pick up the tab for Medicare.
"The AMA has consistently urged Congress to eliminate the broken Medicare physician payment formula," said AMA President Jeremy A. Lazarus. Getting into a better payment system, he said, will help physicians offer more innovative patient care.
There's no way that lawmakers will figure out a broader solution by the end of the year, say Washington insiders. For now, lawmakers must find one more short-term fix.
But that's tough, because they can't agree on how to come up with the $25 billion extra to pay doctors without hiking federal deficits.
Democrats have talked about raiding a fund set aside for withdrawing troops from overseas. And Republicans have said they want the money to come from cuts to entitlement spending, such as the rates at which hospitals are reimbursed for Medicare services.
Finding money could prove particularly tricky this time. Lawmakers are in heated talks over how to raise more revenue and cut spending to stop the nation from going over the fiscal cliff, which would trigger the massive $7 trillion worth of spending cuts and tax increases over a decade.
With so much attention focused on the fiscal cliff, it's possible Congress misses its deadline for doctors. When that happened in the past, the agency running Medicare has delayed paying doctors to ensure they get their full reimbursement, said Paul Van de Water, with the liberal Center on Budget and Policy Priorities.
"We want to make sure doctors are paid promptly for the services they deliver," Van de Water said. "It creates needless uncertainty on the part of doctors."