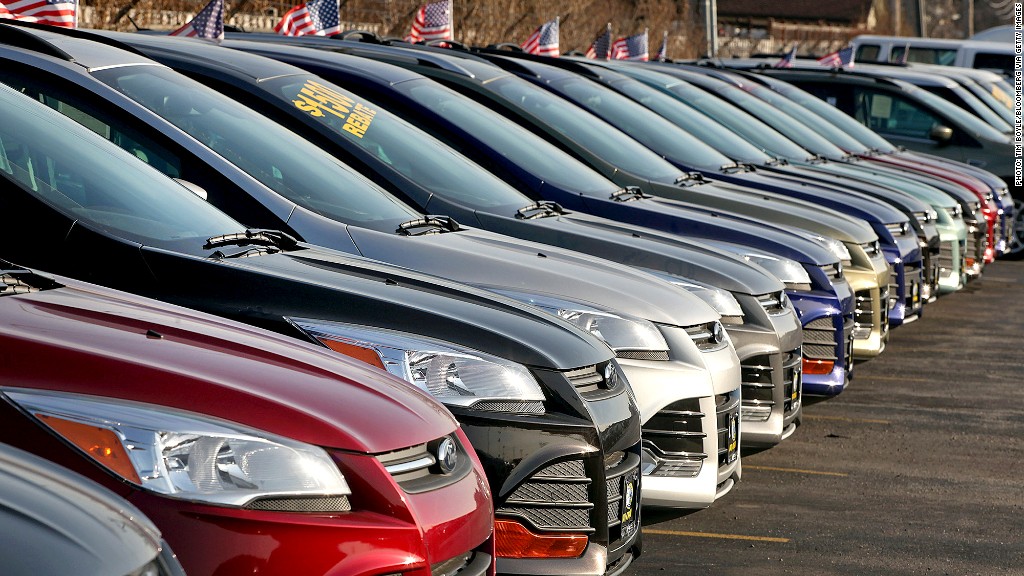 Car sales rebounded even more than expected in November after being hurt a month earlier by Hurricane Sandy, giving the industry its best month of U.S. sales since early 2008.
October car sales missed forecasts since some buyers in the Northeast did not get a chance to complete purchases the weekend before the storm hit. But many of them apparently went ahead with those planned purchases in November, while other car owners were forced to replace vehicles damaged by the storm.
Total November sales rose 11.9% from a year earlier, topping analyst forecasts. That put sales at an annual pace of 15.5 million vehicles, according to Autodata -- the best since January of 2008, when the recession began.
Most of the automakers posted better-than-expected results. Ford Motor (F) reported a 6.5% rise in sales, topping analysts' forecasts. Sales at Toyota Motor (TM) shot up 17.2%, while Chrysler Group sales jumped 14%. The exception was General Motors (GM), where sales edged up only 3.4%, less than forecast.
Related: What to do if Sandy flooded your car
Analysts said the strong sales across the industry proved that the gain was the result of more than just sales delayed by Sandy. Most believe that sales would have been above the 15 million pace even without the storm's effect.
"We're seeing strong underlying demand," said Michelle Krebs, senior analyst for Edmunds.com.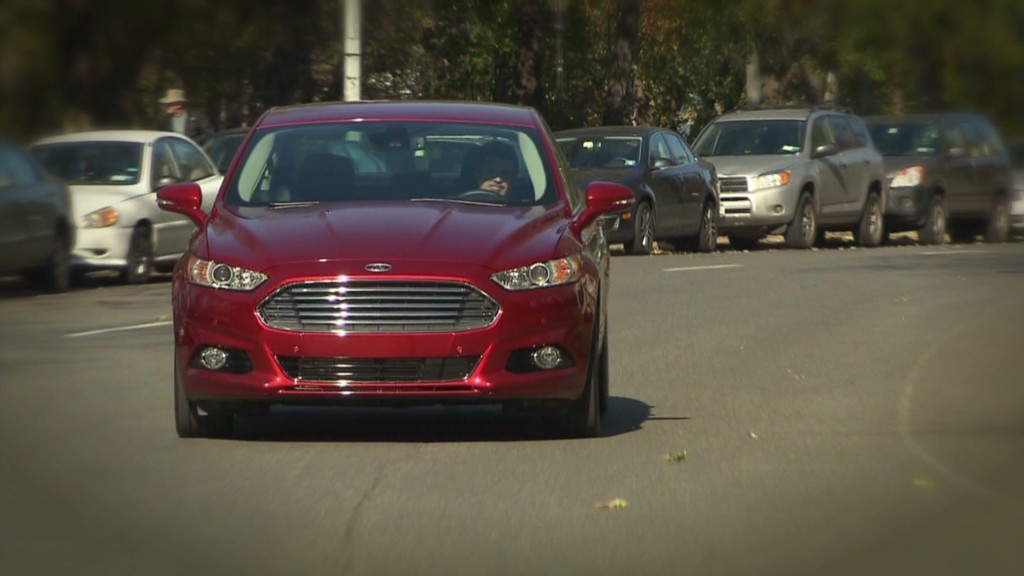 U.S. car buyers have been returning to showrooms in recent months as greater access to financing, pent-up demand for vehicles and some improvement in the job market have lifted consumer confidence and created demand for new cars.
Jesse Toprak, an analyst at TrueCar, said that larger economic worries such as the fiscal cliff have had little impact on car buyers, at least so far.
"Right now, consumers are feeling better about making big ticket item decisions," said Toprak. But he added that would change if Republicans and Democrats fail to make a deal and the stock market tanked.
He and Krebs both believe that car sales will get an additional lift from Sandy in the coming months, as consumers move to replace damaged cars after they've received checks from their insurers.
"It typically takes 90 days for it to sort out the impact of a storm like this," said Krebs.