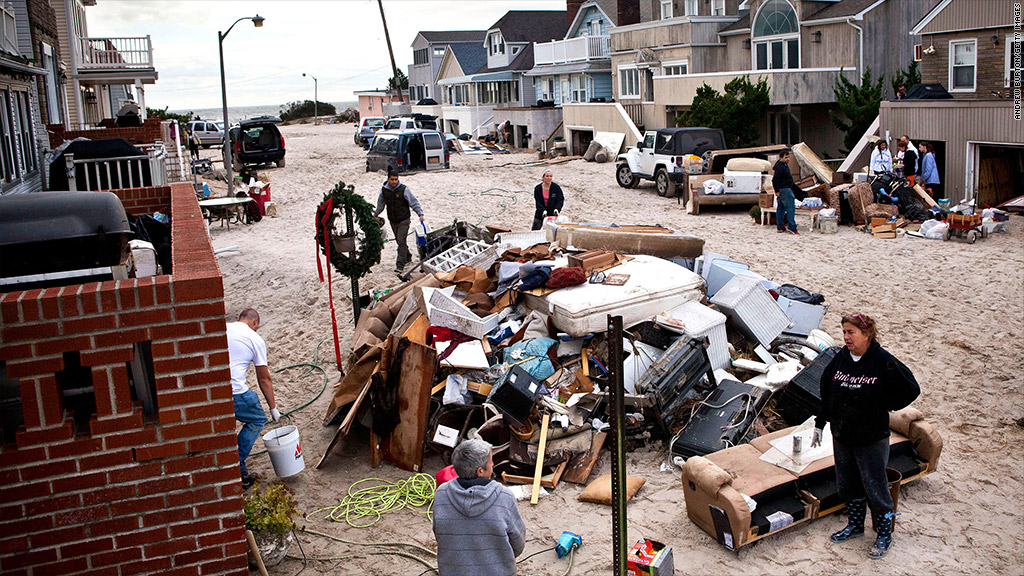 Don't look to the November jobs report for merry news this Friday.
The highly anticipated report is likely to show a weak month of jobs growth, skewed dramatically by temporary effects from Superstorm Sandy.
Economists surveyed by CNNMoney predict the Labor Department report will show the U.S. economy added only 77,000 jobs in November, a steep drop from the 171,000 jobs created a month earlier.
The unemployment rate is expected to tick up to 8%, from 7.9% in October.
According to a separate report from payroll processing firm ADP on Wednesday morning. fewer private sector jobs were added in November than in October. The increase of 118,000 jobs last month was also below forecasts.
While the broader economy still remains sluggish, Sandy gets most of the blame for slowing down the labor market. When the storm pummeled the east coast October 29, it stalled hiring and forced many workers into temporary unemployment, in the most densely populated part of the country. ADP indicated that 86,000 jobs were sliced from the market because of Sandy.
Estimates on the damage vary, but because the region accounts for roughly a fifth of the entire country's economic output, the impact has been large enough to cloud most major economic readings lately.
Related: Sandy victims can get unemployment help
Claims for unemployment insurance, for example, spiked two weeks after the hurricane, as 451,000 people filed for their first week of unemployment benefits -- the highest one-week level in about two years.
Of those people, about 82,000 were from New York, New Jersey and Pennsylvania.
In New Jersey, the layoffs -- some temporary and some permanent -- came from every industry. In New York and Pennsylvania, construction, food service and transportation were some of the hardest hit jobs.
Related: How workers are finding jobs in a tough labor market
Forecasting the monthly jobs number has become a science for some, a sport for others, but this month, economists are finding it particularly difficult to reach a consensus because of Sandy. Estimates range from some economists predicting a decline of 25,000 jobs to a gain of 145,000.
Economists at Deutsche Bank have studied the top 10 most devastating hurricanes and they expect Superstorm Sandy will suck about 150,000 jobs from what otherwise would have been a solid month for hiring.
The end result? They predict only 25,000 jobs were created in November.
"Similar to much of the November data, this Friday's employment report will be severely impacted by Hurricane Sandy," said Brett Ryan, a Deutsche Bank economist. "This should reverse over the next couple of months as the rebuilding process gets underway."
Not only did Sandy complicate things, Hostess workers were on strike and shortly after, the company announced it would shut down and layoff 18,500 workers. Strikes can have a large impact on the jobs report, because workers are not paid during that time, and thus are not counted in the payroll figures.
Related: Hostess jobs: 'Great' to "not worth saving'
Some of those layoffs could show up in November, while others may not appear until the December jobs report.
Allen Sinai, chief global economist for Decision Economics, said he predicts the November jobs report will include about 5,000 Hostess layoffs.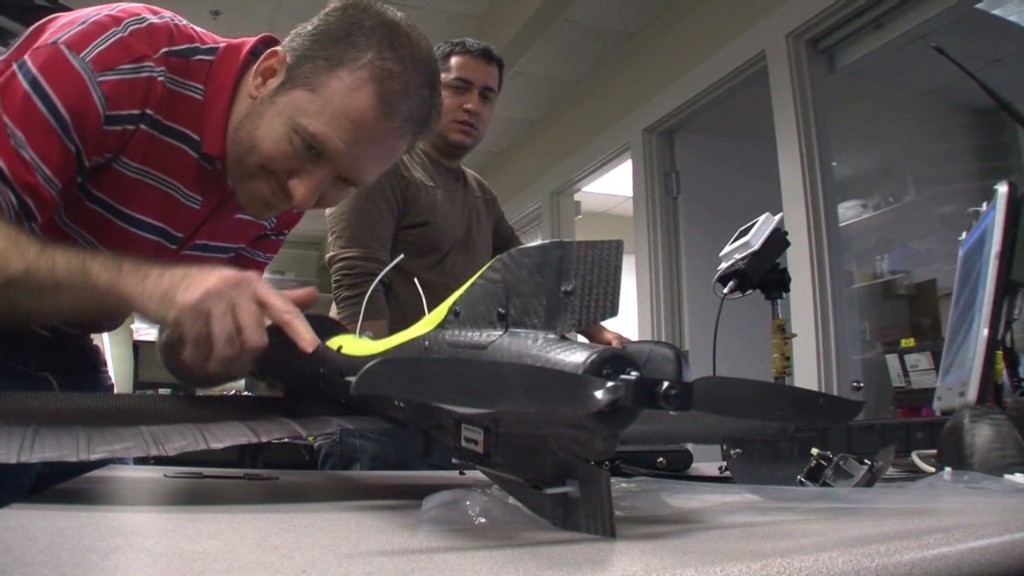 Even without the temporary effects from Sandy and Hostess, some economists are worried that the fiscal cliff is also weighing on hiring.
U.S. manufacturers have already reported that November was tough and that the industry shed jobs, according to a survey conducted by the Institute of Supply Management. Many of the survey respondents cited uncertainty about taxes and government spending as reasons why business conditions were weaker.
"Altogether we see a subdued employment picture as a result of Hurricane Sandy and only expect a modest rebound in hiring in subsequent months pending a resolution to the fiscal cliff," said Cooper Howes, a U.S. economist for Barclays.