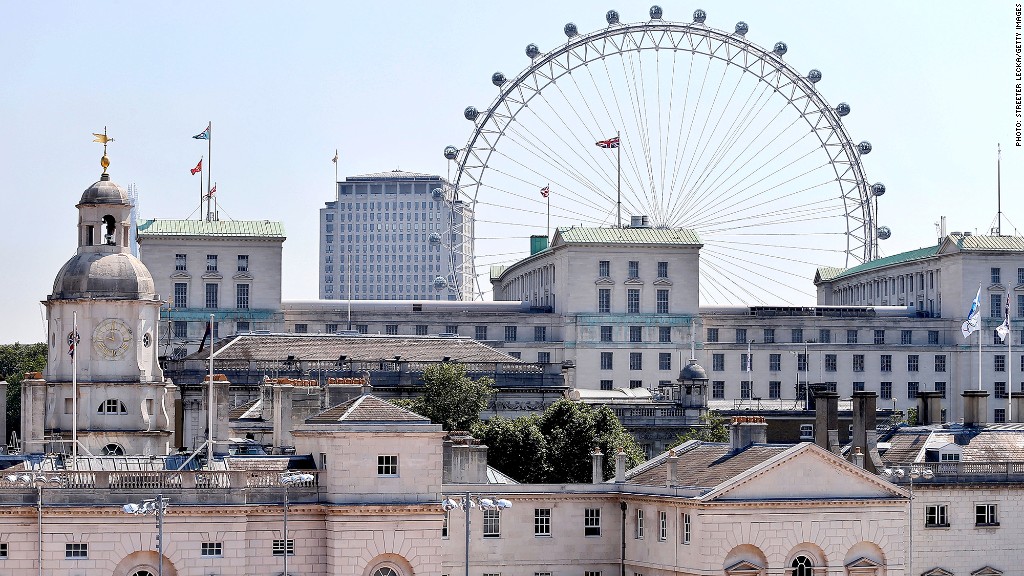 Britain is sticking to its austerity program despite new official forecasts showing the economy will shrink this year and government borrowing will remain higher for longer as the eurozone crisis depresses demand for exports.
The Office for Budget Responsibility (OBR), which monitors the government's performance in meeting fiscal targets, said the world's 6th biggest economy would contract by 0.1%, compared with a previous forecast for growth of 0.8%
Growth should recover to 1.3% in 2013, the OBR said. That would represent a faster rate of expansion than expected in either Germany or France, based on forecasts from the International Monetary Fund, but compares with a previous prediction of 2%.
"Britain is on the right track and turning back now would be a disaster," finance minister George Osborne said in a semi-annual budget speech to parliament. "It's a hard road, but we're getting there."
Related: Eurozone slips back into recession
Osborne said the U.K. was on track to hit its target of eliminating the structural deficit -- the permanent hole in government finances -- over the course of the next 5 years.
The overall budget deficit -- excluding a cash surplus generated by the Bank of England's bond buying program -- would fall to 7.7% this year, from 7.9% in 2011-2012.
But he acknowledged that public sector net debt as a proportion of national income would only begin to fall in 2016-2017, a year later than expected. It would peak at about 80% the previous year.
Fitch, which has had a negative outlook on the U.K.'s prized AAA credit rating since March, said overall government debt levels would test the limit of that rating, which it would next review in 2013 once it had greater clarity about the budget for next year.
"The government has chosen not to chase the supplementary target by deploying additional consolidation measures over the next two years," Fitch said in a statement. "In our view, missing the target weakens the credibility of the U.K.'s fiscal framework, which is one of the factors supporting the rating."
Some economists had expected the U.K. to announce further austerity measures in order to stick to its original debt-reduction timetable.
Related: British banks may need more capital
Osborne said that would have required further cuts worth £17 billion per year, a path he was not willing to take, and that he would continue to focus on cutting the structural deficit.
"This lower deficit is delivered by our public spending plans and we are going to stick with those plans. Overall we are not going faster or slower."
A series of changes to tax rates and spending plans were unveiled Wednesday but they were described as "fiscally neutral" - that is, they won't affect the government's overall financial position.
The U.K. economy returned to growth in the third quarter, helped by one-time factors such as spending on the London Olympics, but activity has slowed again since then as the eurozone - the U.K.'s biggest export market - slipped back into recession.
Osborne said the eurozone crisis was also leading to a tightening of credit conditions, and therefore pushing up borrowing costs for U.K. businesses.