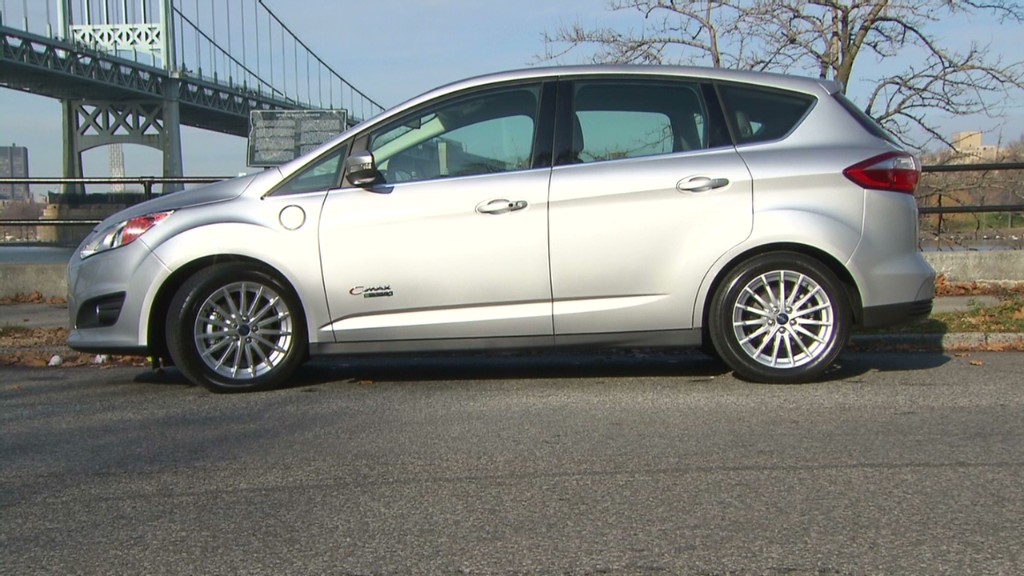 Ford's C-Max and Fusion hybrids get nowhere near the fuel economy estimated by the Environmental Protection Agency, according to a new blog post by Consumer Reports magazine.
Consumer Reports does its own fuel economy tests separately from those conducted by the EPA. But the magazine says that its results usually track more closely to the EPA's.
The EPA estimates that both the Fusion Hybrid and C-Max Hybrid get 47 miles per gallon in both city and highway driving. In Consumer Reports testing, the Fusion Hybrid got 35 mpg in city driving and 41 on the highway. That works out to 8 mpg less than EPA estimates in combined city and highway driving. The C-Max hybrid, meanwhile, got 35 mpg in city driving and 38 on the highway in the Consumer Reports test. That's 10 mpg less than EPA estimates in combined driving.
"This is the biggest discrepancy of any current model," said Jake Fisher, head of auto testing at Consumer Reports.
Still, he added, both vehicles get outstanding fuel economy, by either measure. In fact, the Fusion Hybrid still gets the best fuel economy of any mid-sized sedan that Consumer Reports has ever tested.
Related: Cool cars from the Los Angeles Auto Show
Nevertheless, Fisher felt it was important to call attention to the big differences in their fuel economy readings. Consumer Reports' mileage tests usually come with in a mile or two per gallon of the EPA ratings, he said.
"Even though the fuel economy is excellent," Fisher said, "if a consumer expects 47 mpg when they purchase that vehicle, they're going to be very disappointed."
Vehicle owners can report their own fuel economy figures on the EPA's fueleconomy.gov Web site, and the average owner-reported mileage is 39.5 mpg for both vehicles.
The C-Max is Ford's new compact wagon. It's available only in hybrid and plug-in hybrid versions.
At least some owners have had good experience with the fuel mileage in both vehicles, Ford said in a statement.
"Early C-MAX Hybrid and Fusion Hybrid customers praise the vehicles and report a range of fuel economy figures, including some reports above 47 mpg," the automaker said. "This reinforces the fact that driving styles, driving conditions, and other factors can cause mileage to vary."
The EPA has said it would look at Consumer Reports' test data.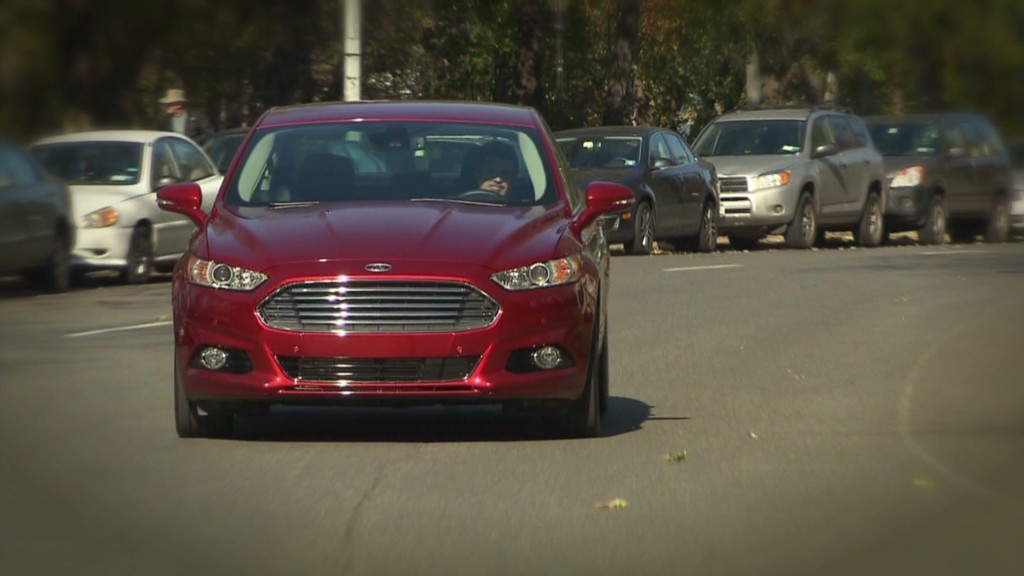 Differences between EPA and Consumer Reports fuel economy testing are usually larger for hybrid cars than for others. For instance, following Ford's (F) C-Max and Fusion, the next five vehicles with the biggest discrepancies are all hybrids, according to Consumer Reports. They are the Toyota (TM) Prius C, Toyota Prius, Honda (HMC) Civic Hybrid, Infiniti M35h and Lexus ES300h.
Differences between EPA estimates and real-world fuel economy have become a focus since Korean automakers Hyundai and Kia were found to have over-estimated their fuel economy in EPA-mandated tests. Both automakers have agreed to compensate vehicle owners for the differences.