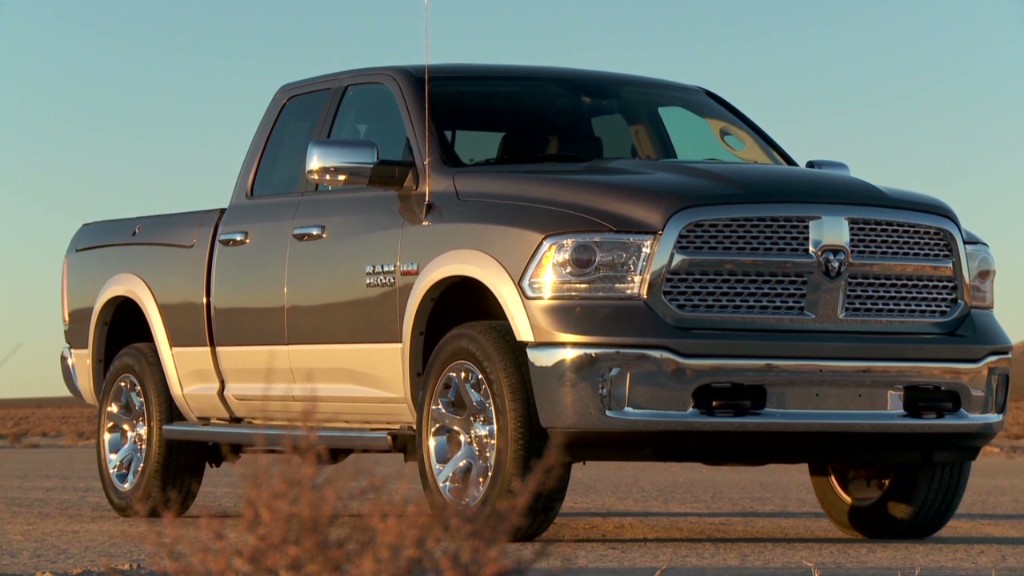 The Ram 1500 has been named 2013 Truck of the Year by Motor Trend magazine.
The magazine's editors were impressed by the truck's fuel economy and posh interior.
"The 2013 Ram 1500 SLT is essentially like driving a Chrysler 300 with a bed," says the story that appears in the magazine's February issue. The Ram is made by Chrysler Group, which also makes the 300, a car known for its relatively upscale interior.
Chrysler recently split off the Ram truck division from Dodge, so the trucks no longer carry the Dodge name.
To be eligible for the Truck of the Year award, a model must be completely new or substantially changed for the 2013 model year. Only two other trucks -- the Ford (F) F-150 pickup and Nissan NV 3500 passenger van -- were eligible this year.
When Chrysler Group unveiled the new Ram at the 2012 New York Auto Show, the automaker touted advances in fuel economy, boasting that it had become the most fuel-efficient non-hybrid truck sold in the United States
The V6-powered Ram truck gets 25 miles per gallon on the highway, according to the EPA. Last year's 2012 Dodge Ram V6 was rated at 20 mpg on the highway.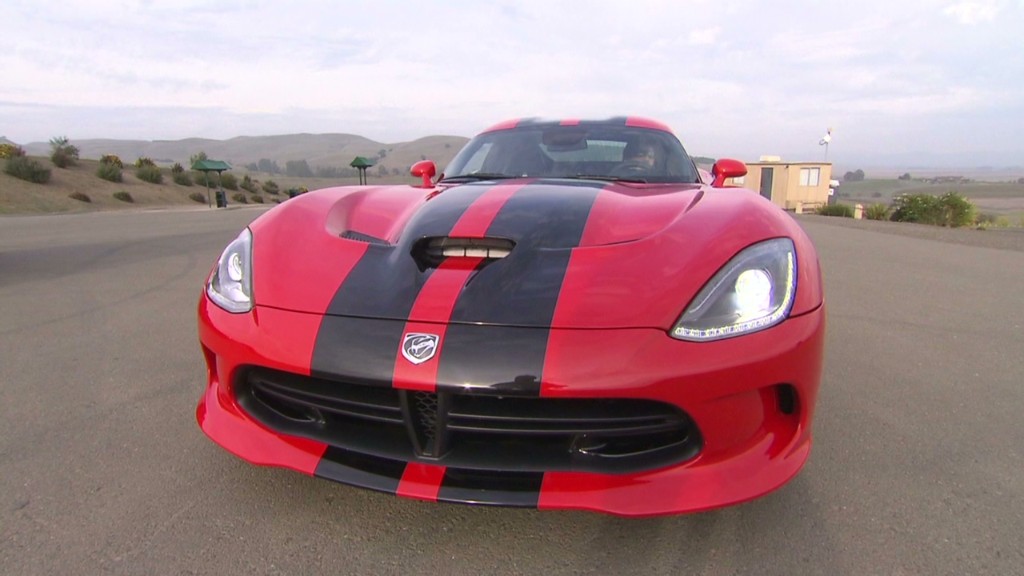 As gas prices have gotten higher, fuel economy has become important for truck buyers, said Allyson Harwood, associate editor at Motor Trend and editor of sister publication, Truck Trend.
"It's going to be a factor for someone deciding if they can afford to buy a truck," she said.
One of the biggest reasons for the improvement was a new eight-speed transmission that is available with both the V6 and V8 engines. The truck also has an automatic "start-stop" system that shuts down the engine whenever the truck comes to a full stop. The engine starts up again as soon as the driver releases the brake pedal.
While big trucks with V6 engines usually don't sell well, as they don't provide the sort of performance that buyers are looking for, the Ram's eight-speed transmission helps make the V6 genuinely viable in this truck, according to Motor Trend. Generally speaking, the more gears a transmission has, the more efficiently it can use available engine power.
"I think the Ram is going to see very strong V6 sales," Harwood said.
Motor Trend judges were impressed by more than just the truck's engines and fuel economy. The Ram's air suspension was also praised by the magazine's experts. It allows drivers to vary the truck's ride and handling and, with a setting that lowers the truck's ride height on the highway, contributes to additional gains in fuel efficiency.
Every year, Motor Trend gives awards for Truck of the Year, as well as Car of the Year and SUV of the Year. The Tesla Model S was named the Car of the Year and the Mercedes-Benz GL won SUV of the Year.