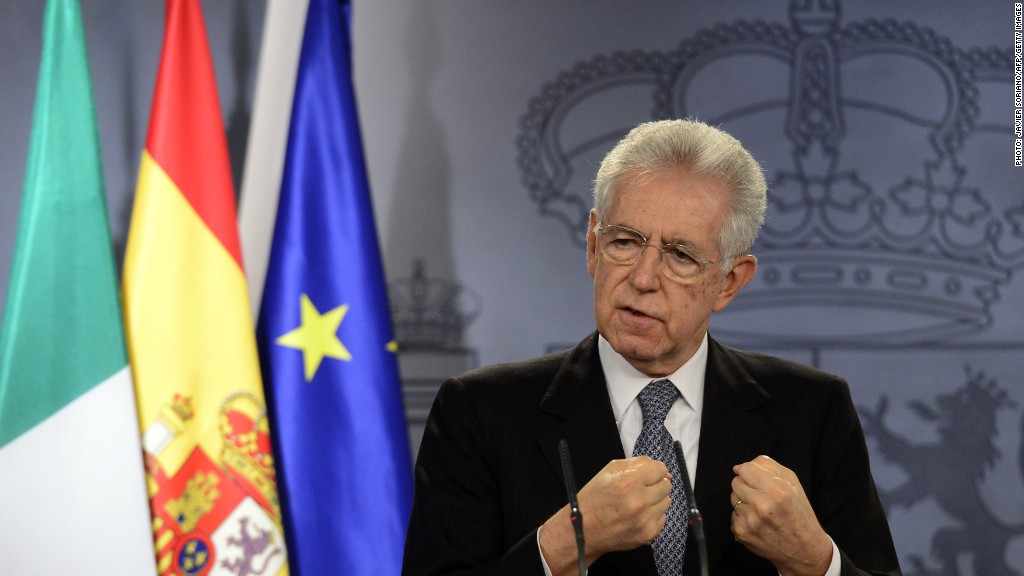 Italian Prime Minister Mario Monti announced plans to step down after parliament passes a national budget.
The latest announcement adds uncertainty to Italy's political and economic outlook at a time when international investors have displayed confidence in the country's finances. Italy's borrowing costs have fallen this year on Monti's efforts to bring down borrowing, and the improved sentiment generated by the European Central Bank's conditional scheme to buy bonds of struggling sovereigns.
The Italian parliament is widely expected to pass a budget before Christmas.
Italy is already in recession and further belt-tightening will be unpopular with the people. Monti's predecessor, Silvio Berlusconi, has criticized his austerity policies saying they have hurt the country. Berlusconi's party, the People of Freedom, is the largest in Italian parliament and withdrew its support from Monti, walking out of a crucial confidence vote last week.
Without the party's support, Monti sees no point in remaining in his role, Italian President Giorgio Napolitano announced in a statement Saturday.
"The prime minister doesn't consider it possible to further carry out its mandate and thus he expressed his intention to resign," it read.
CNN: Italy's Berlusconi vows to run for prime minister again
A well-respected economist and former European commissioner, Monti was appointed by Napolitano to fill Berlusconi's place after he resigned last year under pressure for failing to control Italy's debt and a series of scandals.
While Monti's economic reforms have been popular with investors, earning him the nickname "Super Mario," the measures have not sat well with the Italian public, although protests have been more muted than in Spain or Greece.
The unemployment rate in Italy rose to 11.1% in October, marking a 13-year high, and the Italian economy has contracted for five straight quarters. As of the third quarter, its economic growth was down 2.4%, from a year earlier.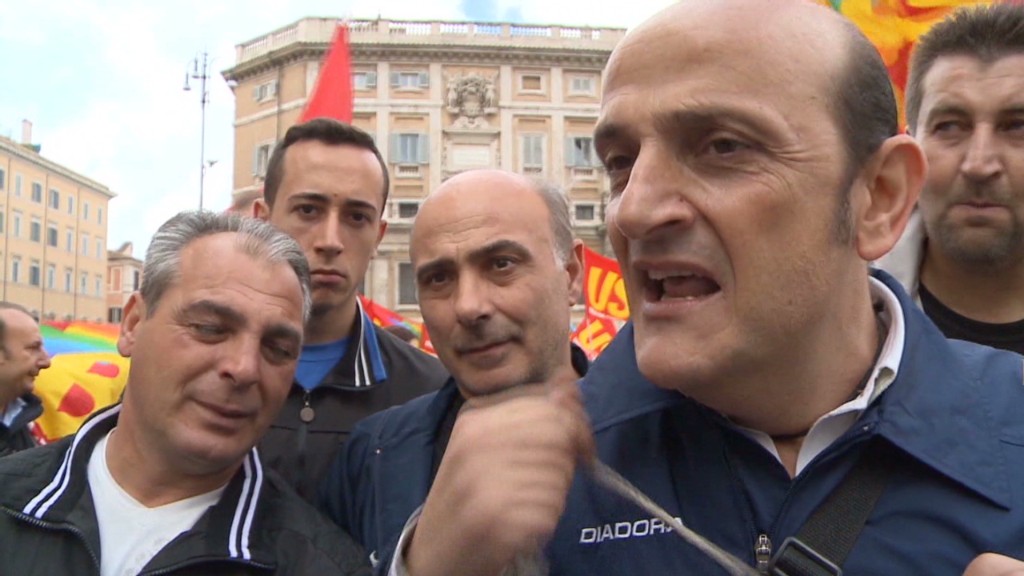 That said, investors have welcomed Monti's effort to cut down on the nation's debt, and Italy's borrowing costs have fallen dramatically since the country adopted economic reforms. After drifting above 7% a year ago, the yield on Italy's 10-year government bond has fallen to around 4.5% recently.
Monti's term was originally set to expire in mid-2013, but if he leaves office earlier, it could bring forward Italian elections to as early as February. Elections must follow within 70 days after the parliament is dissolved.
Meanwhile, Berlusconi announced Saturday that he intends to run for re-election in the new year.