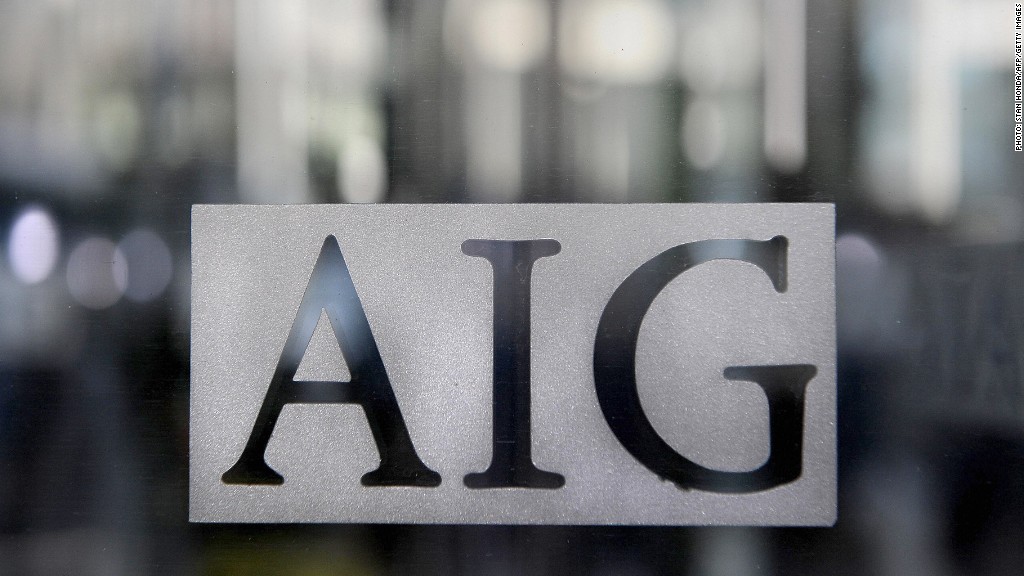 The Treasury Department announced plans Monday to sell the last of its shares in bailed-out insurer AIG.
The planned offering comes four years after AIG was crippled by the financial crisis and required a government bailout, called the Troubled Asset Relief Program, that eventually swelled to $182 billion. The government at one point owned 92% of the firm.
Treasury now owns 15.9% of AIG, or 234.2 million shares. The department did not reveal an offering price for these shares, though they're worth $7.8 billion at Monday's closing price of $33.36.
Following completion of the offering, the department will still hold warrants allowing it to purchase AIG stock in the future.
An AIG (AIG) spokesman declined to comment. Shares rose 4% in midday trading Monday.
Neil Barofsky, who oversaw TARP from 2008-2011 and is now a senior fellow at New York University School of Law, said the sale is "very good for the taxpayer." But he also called it "misleading in that nearly a third of that stock came from the Federal Reserve, not from purchases made by Treasury through the TARP program."
Related: Too early to call AIG bailout a success
In an email to CNNMoney, Barofsky said the fact that Treasury paid out AIG's creditors at 100 cents on the dollar created a "massive moral hazard" and incentivizes "the exact same types of behavior that led to the last crisis and will almost certainly cause the next."
In September, the Treasury Department sold $20.7 billion worth of AIG shares, reducing its stake in the company from 53.4% to 15.9%. At that time, Treasury said it and the Federal Reserve together had generated a $15 billion profit on the AIG rescue, having recovered $197 billion on a $182 commitment.