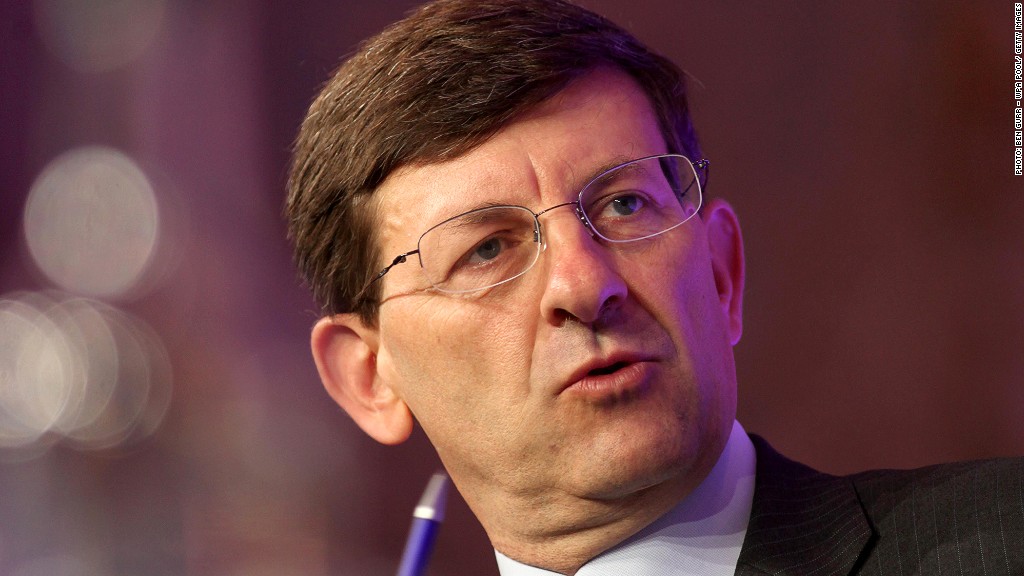 Europe needs to come up with new ideas for restoring growth to the region's economy, the head of the world's biggest mobile phone company said Monday.
Vodafone (VOD) Chief Executive Vittorio Colao told CNN he was less concerned about the risk of the United States going over the fiscal cliff than he was about the near-term prospects for Europe, where most economies are either in recession or stagnating.
"I am a little bit more concerned about Europe," Colao said in an interview with CNN International's. "I think Europe needs to really tackle reform and to really get into new thinking on how to ignite growth in the economy."
In Europe, the 17-nation eurozone economy is contracting and even regional powerhouse Germany risks slipping back into recession in the first quarter of next year, according to its central bank. The U.K. is faring little better, and only emerged from recession in the third quarter thanks to the Olympic Games and an extra working day.
Agreement on a revised rescue deal for Greece and a pledge by the European Central Bank to backstop ailing eurozone governments have taken some of the heat out of Europe's debt crisis in recent months. But a return to political instability in Italy over the weekend gave a stark reminder that the region still faces many fundamental challenges.
Related: Italian politics returns to haunt Europe
Austerity programs will continue next year in many eurozone economies, raising the likelihood of another year of recession, and progress on reform at EU level is set to be slow given the elections in Italy, and in Germany later in the year.
"We will have to work hard in 2013, especially the first half," Colao said. "I think it will be challenging, but again we (at Vodafone) work for the next 10 years, not for the next 6 months," he said, adding he was optimistic about Europe in the long term given its intellectual capital, infrastructure and quality of life.
Vodafone wrote down its businesses in Italy and Spain by some $9.4 billion last month, as usage among its hard-pressed customers in southern Europe fell.
EU leaders will try later this week to agree details of a single banking supervisor, the first step on the road to a banking union aimed at preventing future bank failures tipping eurozone governments into insolvency. Significant progress on further steps to closer economic and monetary union is unlikely before 2014.
As for the United States, Colao says he's optimistic -- even with the fiscal cliff crisis. "It's a great society with a great ability to restart, and I don't think that the U.S. long term is going to be a big problem," he said in the interview.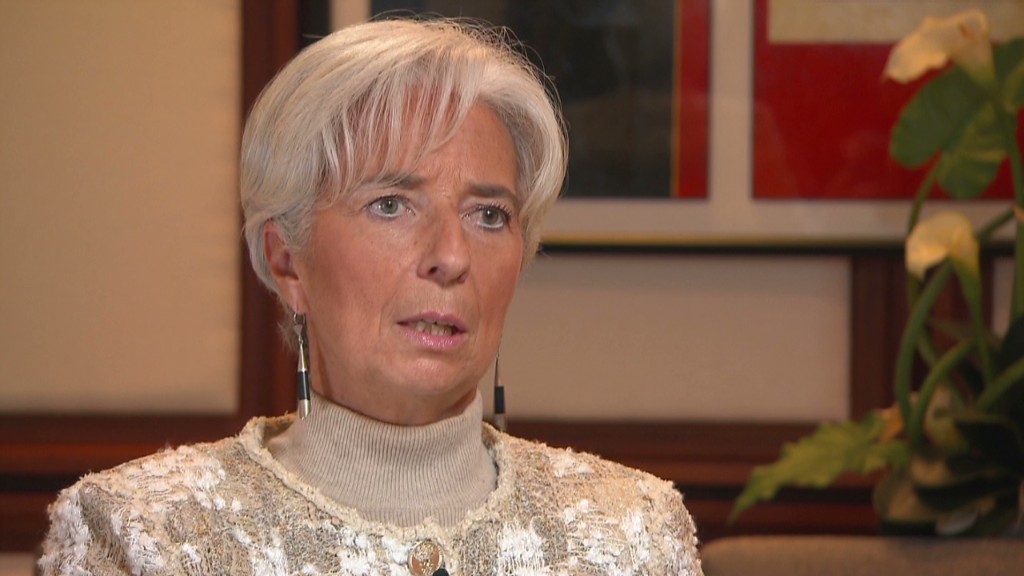 Economists say the U.S. risks slipping back into recession if President Obama and Congress are unable to come up with a deal to prevent scheduled automatic tax rises and spending cuts worth $500 billion taking effect next year. If the cliff is averted, U.S. growth may still slow next year.